I love the Kardashian/Jenner Klan like Kanye loves Kanye. I've spent countless hours catching up with them, and countless dollar bills supporting them. I even wrote an entire article on how much I love the Kylie Cosmetics brand. As of today, my addiction and collection has only grown. In total, I have spent a little over 400 dollars in cosmetics; and while this is nothing compared to the collections of true makeup addicts, it's still a lot for a broke college student to spend on one brand.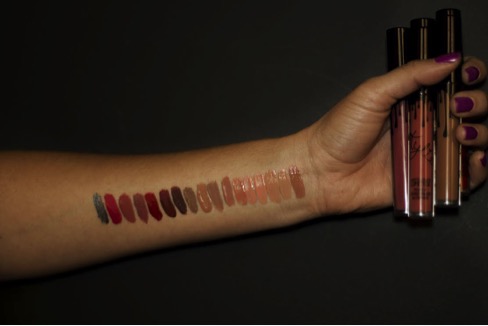 So when my absolute favorite Kardashian, Kim, announced that she was going to start working on a collaboration with Kylie Cosmetics, I lost it. I couldn't handle the pressure.
Kylie had already done a collaboration with one of her sisters, Khloe Kardashian (and they recently released part two), and she's also created some colors that pay homage to her family. But collaborating with Kim? THE Kim Kardashian-West? Love.
Then the formula came out, velvets. Okay, that's fine. Personally, I'm not a fan. I love the color "Rosie," but not the formula. It comes off too easily, it smears on everything and it's not kiss-proof. Sorry, bae.
But then the the colors came out and "oh god," was the first thing that popped into my mind. I'm a fan of nudes, browns, and dark colors, and Kim K had promised nudes. So, when the swatches came out on Kylie's snapchat I almost cried.
These weren't nudes, first of all, they're different shades of pink. Of all people, Kim should know what a nude looks like.
Being the trash I am though, I ended up buying them, despite the lack of olive skinned beauties showing swatches or giving reviews about the kits.
The total clocked in at $45.00, no refunds, and the colors look absolutely horrible on me. What else can I do besides keep the collection next to my other countless Kylie products? Then I realized an even bigger problem, Kylie Cosmetics only caters to the dark skinned or pale beauties. Where was the love for those of us who fit in between the spectrum?
With the newer collection of the KoKo Kollection being rolled out, I didn't even bother trying to snag a bundle. The first edition had at least three usable colors: Khlo$, Damn Gina, and Gorg. They all look great on me, and I love having them. The new collection featured matte lipsticks, but they still weren't going to go with my skin tone.
And not even the gloss could save them this time. Again, these colors only look great on those with pale or darker skin.
The new collection also came out with Kylie's first ever bronzer, some highlighters, and a blush. These products and colors tend to be more skin type friendly, but I still wasn't willing to splurge on a brand that came with high risk.
Of all the things I own from Kylie Cosmetics, there is only a handful that I use for an everyday look. My go-to lipsticks for an everyday look are either Brown Sugar or Dolce K. When I choose to have a more dramatic look, I wear Gorg or Leo. Out of all the lipsticks I own, these are the only ones I use, and they're going to need a replacement soon, but I doubt they'll be from Kylie Cosmetics.
I understand that the beauty world isn't built specifically for everyone, but just as beauty moguls push for companies to have a variety of shades for foundation, I expect lipstick companies to do the same. Kylie launched three new shades in between the two collections, and I could only see myself wearing one of the three, if even that.
What normally led to me placing alarms on my phone and ensuring that my laptop was charged and my credit card ready ended up with me enjoying the freedom of the day. I no longer find myself caring as much when the shades roll out.
Don't get me wrong, the quality is great, for all her products. Packaging may not be the best, but compared to the price of other high end cosmetics it's not terrible, but what breaks my heart is the lack of diversity in her product lines. I understand that Kylie might be mass producing colors she might like, but she's also missing the opportunity to reach out to other makeup lovers.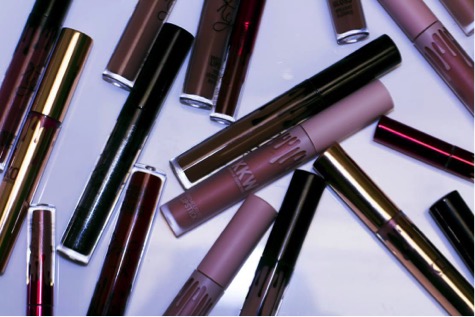 Kat Von D, although someone who has been in the game much longer, offers swatches on three different skin tones on her website, as does ColourPop and Lime Crime. Jeffree Star, although better known for his highlighters, doesn't offer swatches, but the lipsticks are much, much cheaper.
So, Kylie, you've had great success, but you need to work on your company a bit more. Mainly on including more and more skin colors, it'll be a huge step forward and an even bigger financial gain.