Why They Walk, An Inside Look
One minute a lecture, the next 17, a statement. Students filled the free speech area outside the Mountie Cafe, where a crowd of students listened intently not to their professors' lectures, but to activists in a nationwide 17-minute demonstration.
Instead of a traditional walk for a cause, over 2,500 schools nationwide planned a walkout to send a symbolic message, if Washington will not act we will. In the wake of the Parkland tragedy, each minute honors a victim, and the event is set to demand legislative changes regarding guns. Two students have very personal reasons for joining and participating in the movement.
Megan Cansino, 29, journalism major, wants a call to action against the pervasive American "gun culture" and advocates for more mental health and counseling services. As not only a mother of a 6-year-old daughter, but a beloved sister to a sibling currently attending Mt. SAC, she said she plans where to go or hide in case of a shooting for every classroom she enters. She has informed her daughter of these dangers in an effort to make her aware rather than to scare her. Despite the dangers, she would not homeschool her daughter, reasoning, "you can't shelter your children."
Carlos Ocon, 19, a film and photography major walks for a different reason. While not having children of his own yet, his cousin Charles "Charlie" Gonzales, 29, was injured in the Pulse Nightclub shooting.
On June, 12 2016, just 201 miles away from Parkland in Orlando, Ocon was scared for his cousin's life after reading the news and receiving no text back for an extensive period of time. The recent tragedy brought back painful memories of the wounds inflicted on his cousin: a bullet wound in the leg, another for the shoulder, and a final wound taking out a chunk of his ear.
His cousin does not like going out anymore and has not felt safe since. Prior to the shooting he had recently come out to a few individuals and his "friends" that took him to the club to make him feel more comfortable had fled. A police officer saved his life, preventing him from bleeding out.
Ocun is ever grateful to the first responder that saved his cousin, but thinking about shootings, in general, makes him anxious and mad. He personally believes that guns need to be used "only for war" and should not be just anywhere.
Yet they are everywhere, and there have been 302 school shootings since Jan. 8 2013 when everytownresearch.org first recorded school shootings. This is an often-cited number but often misunderstood as well.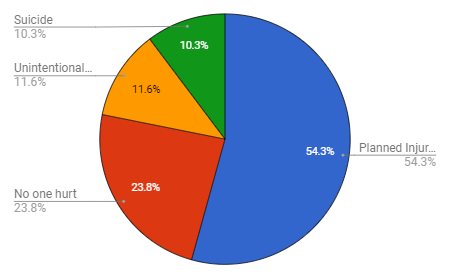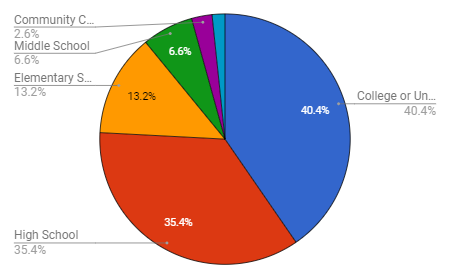 Thankfully, by the numbers, Mt SAC is relatively safer, but the students do not feel safer. When asked what measures can be taken, Cansino did not take favorably to metal detectors or arming teachers, which she considered a drastic solution.
"No. I don't think we should have to live in a world where we go into school and there's metal detectors, and there's armed teachers on campus," Cansino explained. "I think there needs to be measures that are put forth before any of that necessarily happens"
She compared the metal detectors and armament of teachers to going into a prison, but lamented that people should still be able to feel safe here. Which despite that 2.6 percentage community college figure, students still do not feel safe on this campus or elsewhere knowing that a shooting can happen anywhere at any time.
To try and alleviate the problem Cansino advocated for the government to raise school funding to have more counseling and psychiatric help on campus. For the Mt. SAC campus, however, no one could think of any details regarding the psychiatrists or counselors here, and that is a telling and scary sign. The looming thought of not knowing how to get help here further echoed the need for not only the services, but also awareness of them.
When asked how to raise those funds for the counseling services, both Cansino and Ocun offered alternatives to raising taxes, and seemed generally opposed to current tax practices. Ocun suggested school events that fundraise set aside some of that money to pay for added counselors that provide more than the standard classes help.
These counselors would actually engage the student with checkups that address how they are doing and if they are getting in trouble finding out the why, anything more than the "that kid again" attitude. Cansino argued that the funds are just being misused and that the government has the money for these proposed measures.
For solutions outside of mental health, Ocun and Cansino pointed to Japan's programs and policies, of which there is strict gun control where only after rigorous testing and evaluation can one get a gun. Like Cansino said, it is largely a cultural thing.
Leave a Comment
About the Writer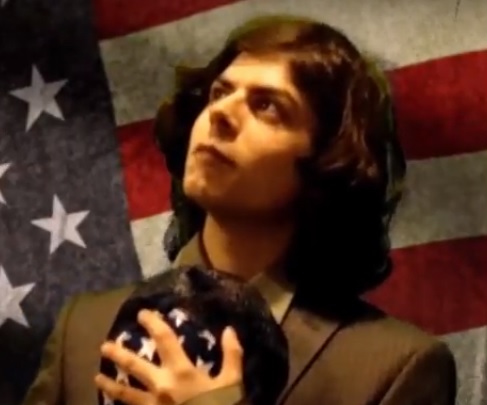 Joshua Sanchez
Joshua Sanchez is the former Editor in Chief and News Editor of SAC.Media. He was previously the managing editor of LAHS' student newspaper,
The Conqueror
. A portfolio of his reporting work can be found at
jdjoshsan.wordpress.com.