Nukes, Handshakes, Signed Deal
After a roller coaster of cancellations, re-plannings, and summits President Donald Trump met with North Korean leader Kim Jong Un in Singapore on Tuesday, June 11.
As a result of the meeting, several developments have occurred.
Trump and Kim signed a joint-statement agreement that Trump called "pretty comprehensive."
Trump said he "absolutely" would invite Kim to the White House, and Kim accepted the later invitation.
Kim said the "world will see a major change" and that the leaders have "decided to leave the past behind" as they signed the document.
The document signed is a joint-statement for new United States -Democratic People's Republic of Korea (North Korea's official name), DPRK, relations, and the document has four main focuses.
The first focus involves establishing new relations. The second involves building a lasting and stable peace regime on the Korean Peninsula, the third to reaffirm the April 27 Panmunjom Declaration, with the DPRK committing to work towards complete denuclearization. The fourth regarding the two countries committing to recovering the remains of prisoners of war, POW, and those missing in action, MIA, including the repatriation of those already identified.
In short, make new relations, build a peaceful regime, follow Panmunjom Declaration (complete denuclearization of the Korean peninsula), and recover remains of those who died as POWs or were declared MIA.
Another development was Trump calling joint military actions America participates in with South Korea "war games" and says he will stop participating in them.
The summit itself took place following a historic Inter-Korean summit fostering the first communication between the two leaders, South Korean president Moon Jae-In and North Korean leader Kim Jong Un.
It was the third time the Koreas met since the armistice which is a cease fire agreement and the first since Kim took power in 2011.
It also followed Trump's recent waves about trade surrounding the G7 summit, where Trump's comments and actions prior to that summit had led to Canadian prime minister Justin Trudeau announcing he will enact equivalent tariffs.
The two leaders after all the press for their respective meetings, met for the first time in person.
They shook hands, and Trump placed his hand on Kim's shoulder, denoting the relations to come.
Before their meeting they smiled at the press.
There were no aides present for the approximately 40 minute meeting, only the two leaders and their interpreters.
North Korean officials did not release their interpreter's name, but the U.S. officials did. American interpreter Dr. Yun-hyang Lee, U.S. State Department's division chief for interpreting services, translated for Trump.
Some were upset the two leaders spoke one on one without aides. However, it is not an unusual practice to meet with a foreign leader in private.
Retired U.S. Army general, Barry McCaffrey, called the one-on-one meeting an "unacceptable danger to U.S. national security."
The second gathering of a working lunch included both leader's aides.
The meeting's stakes are high. Kim wants to rid American weapons and presence on the peninsula. Trump wants denuclearization and an abandonment of the atomic weapons programs. This meeting recognizes Kim as a player on the world stage. It may ease North Korea's provocations, poverty, and isolation.
Regarding aides and personnel, Trump's detail included Secretary of State Mike Pompeo, Chief of Staff John Kelly, and national security adviser John Bolton.
He was also joined by Matthew Pottinger, the National Security Council's top Asia hand, and Sung Kim, a seasoned North Korea negotiator and ambassador to Philippines.
Kim's detail included vice chairman of the ruling Workers' Party, Kim Yong-chol, foreign minister and vice foreign minister, Ri Yong-ho and Choe Son-hui respectively, along with No Kwang-chol, Kim Yo-jong, and his sister.
No is the minister of the People's Armed Forces and Kim's only sister is the face of their diplomacy serving as the head of the Department of Propaganda and Agitation in the party.
Dennis Rodman, Kim's original American friend and former basketball star tweeted excitement and hope for the meeting.
He also contended that the Obama administration ignored his attempts to broker peace and that his multiple trips to North Korea helped lay the basis for this meeting.
Last year he gave North Korean officials a copy of "The Art of the Deal" which is Trump's book that is part memoir and part business advice.
Even though Rodman has no known involvement in the summit in anyway, he does give himself credit for it.
Trump referred to his relationship with Kim as excellent, and views the meeting as a political victory to his detractors.
The fact that I am having a meeting is a major loss for the U.S., say the haters & losers. We have our hostages, testing, research and all missle launches have stoped, and these pundits, who have called me wrong from the beginning, have nothing else they can say! We will be fine!

— Donald J. Trump (@realDonaldTrump) June 11, 2018
Leave a Comment
About the Writer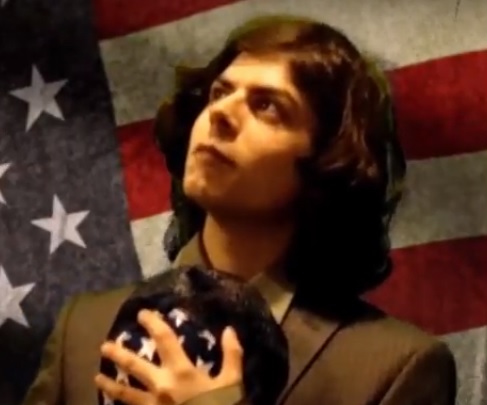 Joshua Sanchez
Joshua Sanchez is the former Editor in Chief and News Editor of SAC.Media. He was previously the managing editor of LAHS' student newspaper,
The Conqueror
. A portfolio of his reporting work can be found at
jdjoshsan.wordpress.com.