The West Covina City Council met for its regularly scheduled meeting on Tuesday, June 19 in the city council chambers to address public concerns.
These concerns regarded the $7 million deficit in the budget, the controversy around council member Mike Spence, and other items relevant to the city.
The meeting started over 20 minutes late, following a closed session that went over its allotted time. This was a minor delay considering the four hours of discussion and voting to come.
There were three presentations on the agenda.
The first presentation celebrated Public Works Director, Chino Consunji's, service to the city. It was one of his last days serving West Covina before he works for Downey.
Mayor Lloyd Johnson explained how important Consunji's contribution to the city was, and how the director got rid of backlog after his arrival as a city engineer in 2015.
"We're going to miss him," Johnson said before presenting Consunji with an award. "[We] wish Chino luck."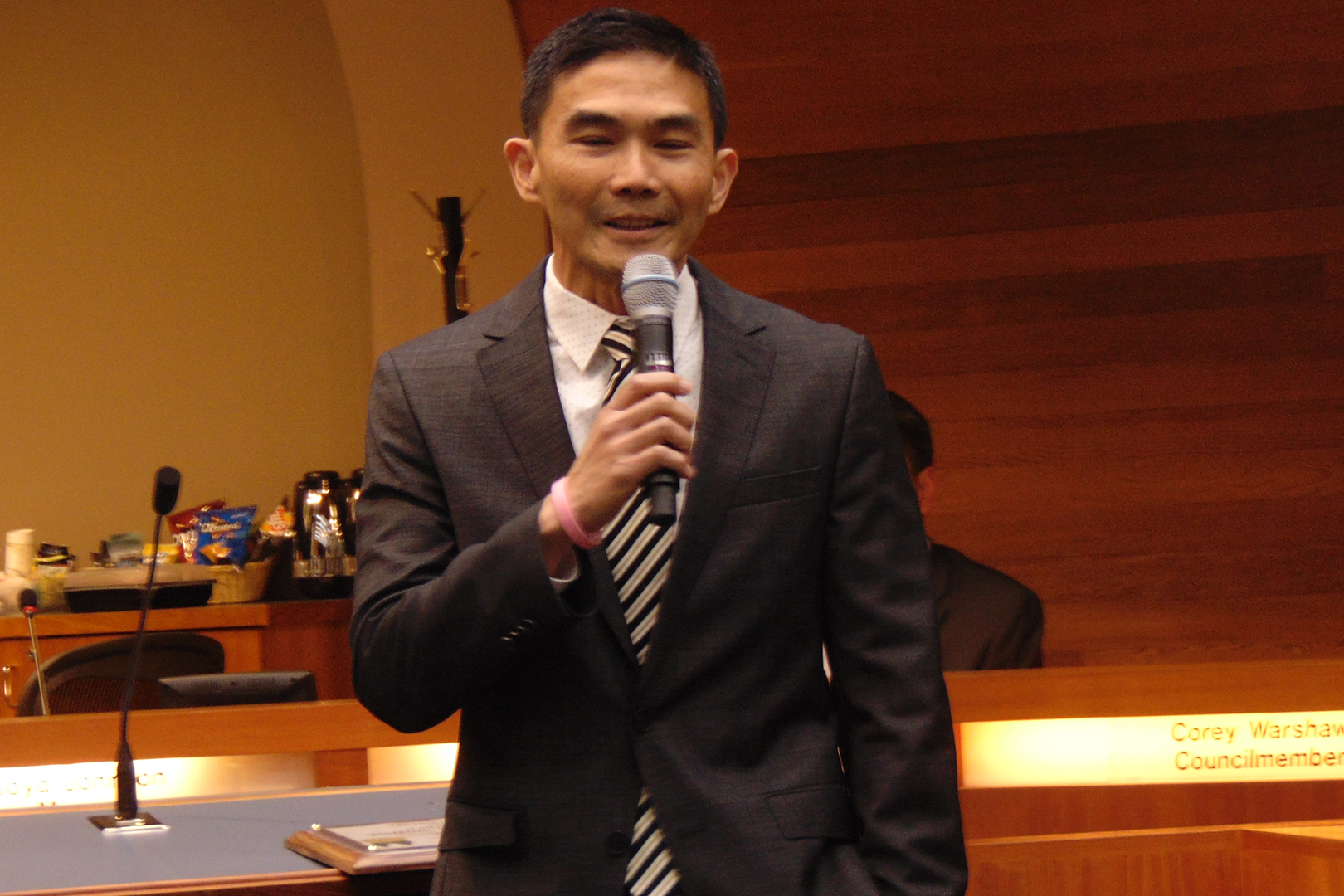 "Thank you for this valuable opportunity," Consunji said after joking that he thought it must have been meant for someone else, but since it was only him up there it had to be for him. "[I am] going to miss [the] West Covina family here."
Consunji explained he came to West Covina because of his Filipino heritage. Although he lives in Rowland Heights, he always came to a store located on Amar and Azusa for Filipino cooking ingredients.
He joked that regardless of the move to Downey, he will still be around West Covina for cooking reasons.
Aside from the ending of Consunji's service, new beginnings were presented.
Mt. SAC, expanding its coverage and outreach to high school students, is now offering more than summer classes to high schools.
At this meeting, the Timberwolves were presented, along with their new center located on 226 E. Rio Verde Drive, West Covina 91791.
The principal of the Mt. SAC Early College Academy is Candace Leuthold, and she is overseeing the collaborative project between Mt. SAC and West Covina High School.
Mt. SAC Academy is the only self-contained Early College program in the San Gabriel Valley, and it boasts priority registration for college and 50 units of transferable college credit for free.
It teaches high school and college classes in a student friendly schedule, with 90 minute blocks. The college classes are offered Monday through Thursday, while the high school classes meet on Fridays.
When council member James Toma asked about a general deadline, the presenter answered that it will be open at the start of school in August until it is filled.
For more information contact (626) 332- 7217, email mtsacacademy.wcusd.org, or visit http://mtsaceca.wcusd.org.
The third presentation was from a representative of Caltrans on an update regarding highway construction projects.
The dates were muddled, and they kept changing throughout the presentation. Of the project broken into three parts, the first part is done, second part should be done by next year, and the third is ball parked for the end of 2021.
The representative repeated a Sept. 1 finish date, but the years changed and what will be done also changed.
That representative also appeared confused when the council asked for graffiti to be taken care of and campaign signs to be removed, as some of the land is not under the city's control.
The inconsistencies and general unpreparedness led one speaker in the public comment section to joke, "[It was] probably December by the time he got to his car," and that he "told us 2022 [latest], I'm betting 2025."
The public comments segment of the meeting had a few highlights with a first speaker spending most of his time slot condescending the council that to reduce the budget you do not add numbers.
He brought up his accounting background, his textbooks, and past professors just to draw out that point before claiming the city motto is to "pay more to get less."
There were five people who spoke about the budget, three others called for Spence's resignation from the council, and one that proposed a solution in the form of an event.
While a hiring freeze was brought up, and so were fears of bankruptcy, five coordinators and art students are attempting to help the city out with a two day Paprika Art Festival.
Although they needed the city's support for closing down a block for the Aug. 18 to Aug. 19 event, they are projecting a profit.
They are willing to negotiate sharing some of the profit with the city, but when it was being voted on the council asked that they only cover the costs the city would be paying considering the budget situation.
A lot regarding the budget was voted to be delayed due to a lack of information regarding the topics.
An argument erupted between council members James Toma and Mike Spence, after Spence suggested a 10 percent overall cut to the budget along with the hiring freeze mentioned earlier.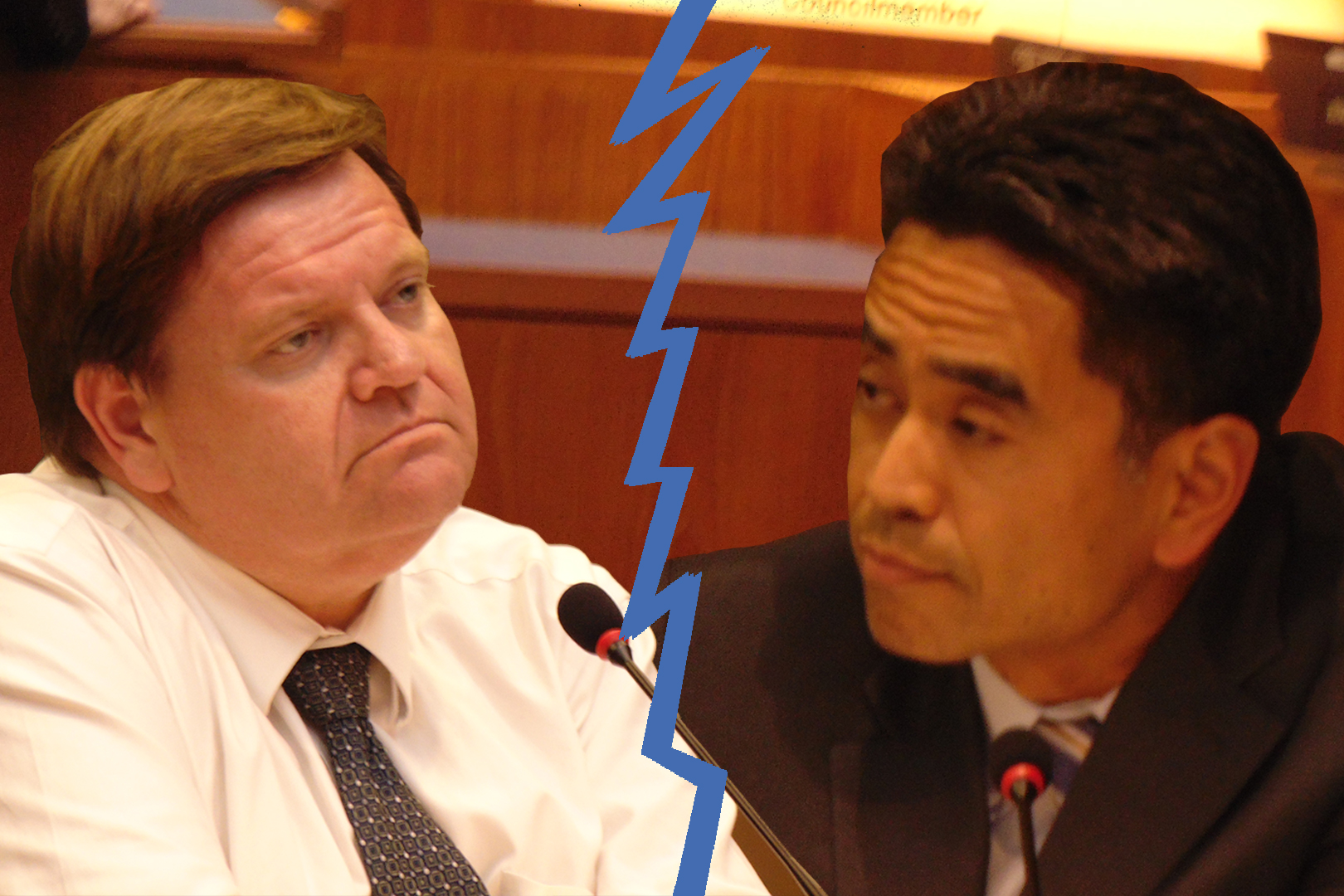 There was a misunderstanding, with Toma thinking Spence meant to personnel, which would be illegal to cut without negotiating. Personnel is the largest expenditure, so the confusion was understandable.
Following the spat, the two council member's votes were opposed aside from the few measures that passed unanimously, like the proposed action plan. The biggest change on the action plan is a shifted top priority to homelessness.
Once the meeting took on public hearing for the Lighting and Maintenance district there was more trouble with the trees than the Rush song, with council member Corey Warshaw asking for exact figures regarding how much is being spent on trees, with that number often being declared unknown or estimated.
To spare the details, there was a large confusion regarding how many trees are being trimmed and how much it costs.
Further discussion to vote on items that included tree trimming in the budget were held over for the next meeting.
There was also discussion on term limits, proposed by Spence. This would limit service to three terms, or 12 years.
Mayor Pro Tem Wu, Mayor Johnson, and Toma all favored putting it off or letting a future council decide.
Warshaw, though personally against term limits argued for the people deciding, and Spence argued similarly to "let them [the people] vote."
Wu humorously said, "We have to give James Toma a chance," referring to giving younger council members the opportunity to keep running.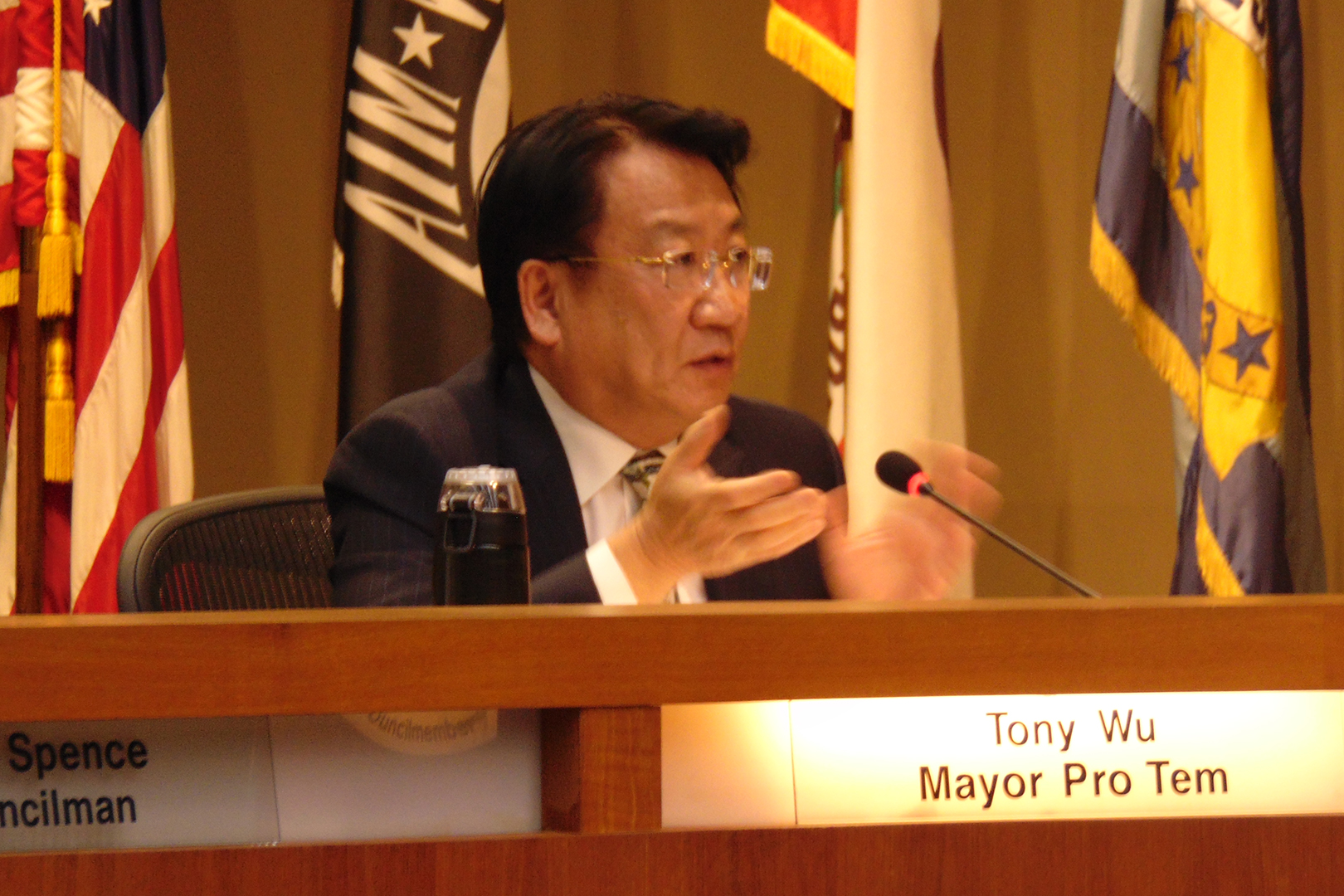 Wu advocated for voter choice as well, but explained it as the voters will vote them out of office so term limits are not needed.
Spence also made a remark on the subject of term limits, calling it "something that limits us" for a change.
With only Warshaw and Spence voting in favor, it failed.
There will be a budget meeting July 2, and the next regularly scheduled West Covina City Council meeting is July 3.