Uncertainty Reigns After Trump's Executive Order to Halt Family Separation
There is lots of confusion following what happens now with immigration.
Trump signed an executive order on Wednesday, June 20, to stop the separation of families at the border, and 500 children have been reunited with their families since May.
Though it is unclear what legislative pushes are being made, as Congress passed no bills on the topic, crushed one bill and delayed another.
The rejected bill was a hard sell offering no pathway for "Dreamers," curbing illegal immigration and bolstering border security.
The delayed bill offers $25 billion to the wall and offer a pathway to citizenship.
The Trump administration claims to not want to soften the zero-tolerance policy, but the lack of prosecution for adults with children creates an exemption to the rule.
This echoes the Obama-era policy of catch and release, where families were not separated while the parents awaited trial. They would be allowed into communities only to be deported later if the hearings ruled against them.
Yet Trump railed against the catch and release policy, so to keep his word here these parents may be receiving amnesty and not trials.
Which would also go against some of his other tweets that state that all people crossing illegally must be arrested.
Congratulations @mtsacaquatics 2018 SCC Conference Champions #championshipcupcakes #sweettreats pic.twitter.com/nFFmHpOiCl

— Mountie Nation (@MtSAC_athletics) April 30, 2018
Unless his plan is to catch and release without the release portion (or alternatively a new deport portion for the whole family), this policy decision is inconsistent with his past statements.
As of Thursday, June 21, parents who were charged with illegally entering or re-entering the country from El Paso to San Antonio and were subsequently separated from their children have now had their cases dismissed by the U.S. Attorney's Office.
"Going forward, they will no longer bring criminal charges against a parent or parents entering the United States if they have their child with them," federal public defender for the Western District of Texas, Maureen Scott Franco, said in a written statement.
In McAllen, Texas charges were not pursued against 17 immigrants with no prosecution sought after the executive order.
The new plan appears to be housing as many as 20,000 migrants on U.S. military bases. It is unknown whether these beds are just for children or families, but this latest movement is the Justice Department's push to overturn the 20 day limit children may spend detained with their families.
This plan was confirmed by officials from the Defense Department and Health and Human Services. Although it is unknown what bases will be used, viable options are Fort Bliss, Goodfellow Air Force Base and Dyess Air Force Base in Texas and Little Rock Air Force Base in Arkansas.
There is much confusion as to what happens next, but several changes have been made.
To find out more, read the referenced AP article.
Leave a Comment
About the Writer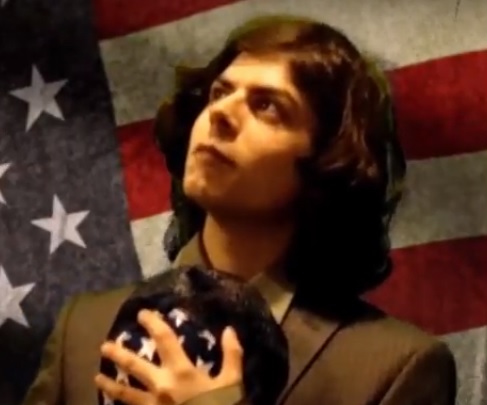 Joshua Sanchez
Joshua Sanchez is the former Editor in Chief and News Editor of SAC.Media. He was previously the managing editor of LAHS' student newspaper,
The Conqueror
. A portfolio of his reporting work can be found at
jdjoshsan.wordpress.com.