Santa Ana Plane Crash Kills Five At Staples
A Cessna 414 aircraft tried to make an emergency landing in Santa Ana, but crashed in a Staples parking lot on Sunday, Aug. 5 around noon.
Five people were killed about two miles short of their destination, the John Wayne Airport.
No physical injuries to shoppers were reported, but one shopper's car was struck.
"Fortunately, that person was inside the store shopping at the time of the impact," Orange County Fire Authority Capt. Tony Bommarito said.
He then said he did not know about the pilot's situation, but said the situation on the ground could have been more tragic.
"This is a Sunday afternoon and we had people shopping, so the fact that there were no injuries on the ground is a miracle in itself," Bommarito added.
Of the victims, one has been identified by family.
Nasim Ghanadan, 29, was on a flight for her work as a realtor in the East Bay.
Other victims include Navid Hakimi, 32, of Los Angeles; Floria Hakimi, 62, of Danville; Scott Shepherd, 53, and Lara Shepherd, 42, both of Diablo, according to the Orange County Coroner.
The shopping center the plane crashed at is near the South Coast Plaza, which is further down Bristol Street.
Ella Pham, 20, was headed to the plaza from the parking lot with her boyfriend when they noticed the aircraft.
"We looked up to see the plane falling nose first. We really didn't think it was a plane at first due to no crashing noise, but as soon as we saw people running from across the street we went to check it out," Pham said.
"It was so heartbreaking just seeing the plane crumbled to pieces."
She said there was no explosion, and Bommarito said firefighters encountered no flames in the wreckage.
Another witness said the engine cut out as it spiraled toward the ground.
"My godson and I heard the noise, and I looked up, and it was already lowering down. It lost control and it was twirling, and the more twirl the more it came down, and then we heard the bang," witness Connie Hernandez said.
Dash cam video has also been released.
BARRICADE SUSPECT UPDATE: Incident concluded. Two handguns recovered. Suspect remains outstanding, but is known to @NorwalkLASD deputies. Thank you for your support and patience. TY to @SEBLASD @LASDHQ #CNT #OSS #Aero #SIB and other support personnel from other stations. pic.twitter.com/3bb5eQc7Ke

— LASD Norwalk Station (@NorwalkLASD) August 6, 2018
The departure airport and time of this flight is not known at this time.
Federal Aviation Administration records show the plane was owned by Category III Aviation Corp., a real estate consulting firm in San Francisco.
The plane itself is smaller than most would be familiar with, it can only hold up to eight passengers, fly 1,328 nautical miles, and travel at a speed of 270 mph.
In comparison, a Boeing 747-400, the most common commercial aircraft, holds over 400 passengers, flies 7,670 nautical miles, and travels at a speed of Mach 0.855, or 656 mph.
Further details as to why the Cessna 414 crashed are unknown, but it is known that the pilot declared an emergency before the crash.
Leave a Comment
About the Writer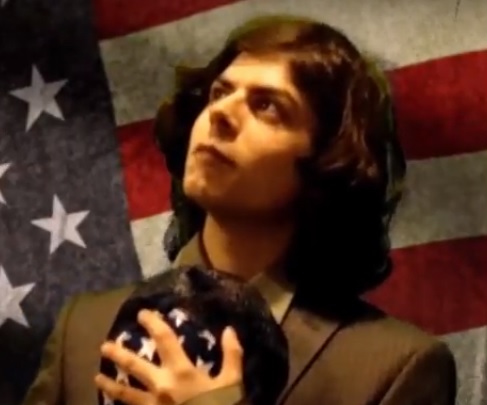 Joshua Sanchez
Joshua Sanchez is the former Editor in Chief and News Editor of SAC.Media. He was previously the managing editor of LAHS' student newspaper,
The Conqueror
. A portfolio of his reporting work can be found at
jdjoshsan.wordpress.com.