Mendocino Complex Fire Deemed The Most Dangerous in California's History
One of California's wildfires has become the largest in the state's history.
The Mendocino Complex Fire was started on Friday, July 27 and is comprised of two separate fires, the Ranch Fire and the River Fire.
The Ranch Fire was reported at 12:05 p.m. off Highway 20 near Potter Valley, and an hour later the River Fire was reported six miles north of Hopland on Old River Road.
*****
By Saturday morning the two fires were combined under the "Mendocino Complex" name, and two buildings were destroyed.
The River Fire covered 3,500 acres and the Ranch Fire spread to 6,000 acres, with both fires at two percent containment and 386 structures threatened.
Mendocino College was named as an evacuation center at this time, and mandatory evacuations were put in place for parts of Hopland, areas in Lake County, the community of Lakeport, and residents along Highway 175.
Potter Valley and parts of Upper Lake were also evacuated at this time.
*****
On Sunday, July 29 three houses had been destroyed, and the fires grew rapidly. Ranch Fire totaled 35,076 acres and the River Fire reached 20,911 acres at 10 percent containment.
The communities of Witter Springs, Finley, Saratoga Springs, Nice, Bachelor Valley, Scotts Valley, amd Big Valley Rancheria were all evacuated.
*****
On Monday, July 30, containment of the fire dropped to five percent as the fires grew, and two more structures were damaged, one of which was later destroyed.
Evacuation orders were put in place for Kelseyville and Finley, and removed for Hopland, the Hopland Rancheria, and the area just North of Largo.
*****
On Tuesday, July 31, the fires were 12 percent contained and burned a total of 80,408 acres.
Evacuation orders were lifted for Potter Valley on this day as well.
*****
On Wednesday, Aug. 1, the fires grew and the Ranch Fire burned into the Mendocino National Forest and south of Lake Pillsbury.
The Ranch Fire was at 59,014 acres and 15 percent containment while the River Fire reached 38 percent containment and totaled 31,898 acres.
*****
On Thursday, Aug. 2, the two fires were 39 percent contained and had a combined acreage total of 110,168.
Mandatory evacuations were put in place for Western Lake County, particularly for areas west of Lucerne and north of Clear Lake.
*****
By Saturday Aug. 4, the combined acreage totaled 229,000.
*****
On Sunday, Aug. 5, there were 152 buildings destroyed at a combined total of 271,172 acres.
*****
By Monday, Aug. 6, there were 169 building destroyed, for a total of 17 more buildings lost.
The combined acreage was at 273,664 in the morning, and by the evening it surpassed the Thomas Fire at 283,800 acres and became the biggest fire in recent California history.
*****
On Tuesday, Aug. 7, officials said the blaze would last into early September instead of mid-August.
At this time at least 75 structures were determined to be residences. It was 34 percent contained, with the River Fire at 78 percent containment and the Ranch Fire at 20 percent containment.
The acreage was held at 283,800 acres.
*****
By Wednesday, Aug. 8, the fire destroyed 221 buildings and damaged 27. The fire now totaled 300,086 acres at 47 percent containment.
*****
On Thursday, Aug. 9, the total burned area was estimated at 302,086 acres.
*****
By Saturday, Aug. 11, the fore had destroyed 258 buildings, was at 67 percent containment and had burned 325,226 acres.
*****
On Monday, Aug. 13, a firefighter from Utah died battling the Mendocino Complex Fire.
Matthew Burchett, 42, was a battalion chief with extensive experience battling wildfires. He joined the Salt Lake City suburb's fire department in May after 20 years with another local agency.
Burchett is survived by a wife and 6-year-old son.
He died in the hospital after being injured by the blaze, and he was one of five firefighters the city sent to California.
Battalion Chief Bart Vawdrey said Burchett had worked other large fires and was hired to oversee the city of Draper's firefighting efforts because of his experience.
Vawdrey said Burchett had a dry wit and was a good man.
There is a tribute to Burchett on the Draper City Fire Department's FB page.
*****
As of 7:12 p.m. on Thursday, Aug. 16, this is the incident information that has been released by Cal Fire.
The Ranch Fire is at a total of 321,374 acres and 72 percent containment.
There are 3,569 fire personnel on this blaze, with 209 engines, 91 water tenders, 73 crews, 63 dozers, and 21 helicopters.
The River Fire is at a total of 48,920 acres and 100 percent containment.
There are 3,100 fire personnel on this blaze, with 256 engines, 79 water tenders, 58 crews, 76 dozers, and 20 helicopters,
Although the River Fire is contained 100 percent, the fire may jump the fire wall and burn more acres. The fire here is contained, but not extinguished.
Between the two fires that make up the Mendocino Complex Fire there have been 147 residences destroyed, and 118 other buildings destroyed along with 1,025 other buildings threatened.
Two firefighters have been injured and one has died.
Leave a Comment
About the Writer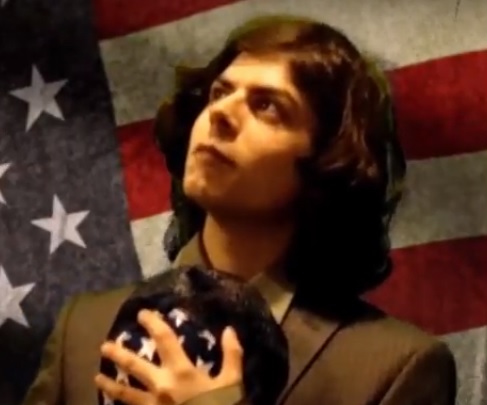 Joshua Sanchez
Joshua Sanchez is the former Editor in Chief and News Editor of SAC.Media. He was previously the managing editor of LAHS' student newspaper,
The Conqueror
. A portfolio of his reporting work can be found at
jdjoshsan.wordpress.com.