Associated Students Approve New Senate Chair
"Sureeeeee."
That's what Mt. SAC's new senate chair said when accepting his nomination on Sept. 4.
By Sept. 11, he was talking legacy.
Finance Senator Richmond Tang became senate chair in a tie breaking vote cast by fellow senate chair and political senator, Nicholas Ibarra.
His appointment was ratified by the Associated Students' executive board unanimously, but the senate was a house divided.
There, votes were divided three to three.
The votes were split between Faculty Relations Senator Jacob Duarte and Finance Senator Richmond Tang.
While Activities Senator Gloria Barrera formally removed herself from the race before speeches, a unique abstention appeared to create the tie.
The last member of the senate to vote, Academic Senator Jazmine Heredia, abstained.
Adviser Andrea "Andy" Fejeran Sims reminded the board that abstentions are normally because a given member was not present for a discussion and does not feel informed enough, or in the case of a potential conflict of interest.
She guided them with points of information throughout the first meeting, but by this meeting the senators were starting to get the hang of the process and parliamentary procedures.
Heredia had been present for the "speeches" of Duarte and Tang, but still abstained.
Duarte reluctantly went first and said that the board will grow, thanked the board for appointing him, and that together the board will make Associated Students the best it can be.
Tang, no more prepared, gave a slightly longer address. He said he was shocked to be nominated, but that shock turned into intrigue.
Tang also said the boards were strong this year and that camaraderie is required to facilitate the future of AS.
The vote break down:
Abstentions:
Academic Senator Jazmine Heredia
Duarte:
Activities Senator Gloria Barrera
Faculty Relations Senator Jacob Duarte
Student Services Senator Tatianna Alonso
Tang:
Arts Senator Jessica Heredia
Finance Senator Richmond Tang
STEM Senator Kevin Chu
With that tie, Ibarra asked for final comments from the two candidates before he would cast his tiebreaker vote.
"No matter who wins, today will be a good day," Duarte said.
Tang added to Duarte's statement and brought up his own legacy on AS, "[I] do want to carry on a sense of legacy."
Ibarra was stuck with a hard decision, two friends trying for the same spot.
He spent many long minutes thinking about it. He even had to tell everyone waiting on him that he was thinking.
He took so long that Duarte humorously slided him a coin from clear across the table.
"I'm not going to do it by coin flip," Ibarra said before announcing his pick.
He then, after laughter and minutes of waiting, unveiled his pick as Richmond Tang.
In gym shorts and his AS T-shirt, Tang took the oath of office.
The executive board later confirmed him in unanimously, and from this day forward he may now vote as an executive board member.
Associated Students meetings are held every Tuesday starting at 3 p.m.
The next meeting is scheduled for Sept. 18.
Leave a Comment
About the Writer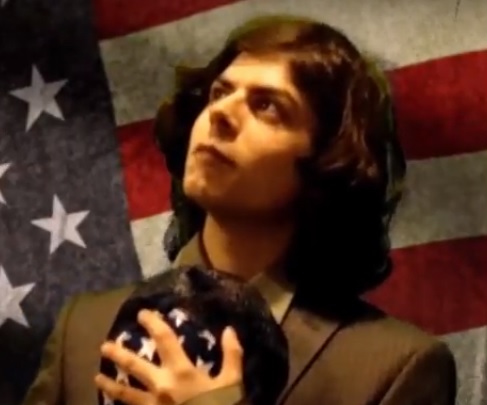 Joshua Sanchez
Joshua Sanchez is the former Editor in Chief and News Editor of SAC.Media. He was previously the managing editor of LAHS' student newspaper,
The Conqueror
. A portfolio of his reporting work can be found at
jdjoshsan.wordpress.com.