Trustee Forum Highlights Who You're Voting On
And then there were three.
Mansfield Collins was unable to attend the Mt. SAC Board of Trustees forum in 9C on Tuesday, Oct. 30, but his wife read an opening statement on his behalf.
Michael Miller Brown, interim trustee Gary Chow, and Ruth Luevand continued where they left off at the Oct. 19 forum.
This forum's audience was not the older resident demographic of before, and it showed.
The first question asked by the audience was related to an issue raised in Associated Students meeting about an hour before the forum: Latinx representation on campus.
More specifically, members of MEChA and IDEAS had come to Associated Students to advocate for maintenance to the Indigenous People's Fountain, to request a Chicanx/Latinx Center, programs for the Latinx community, and to rally for more classes related to Latinx studies.
The question thrown to the candidates asked what they would do to bring a Chicanx/Latinx Center to the campus and what they would do to ensure ethnic classes are taught on this campus.
Brown asked for the question to be repeated, and said that he was still unsure that he understood the question as he answered it. He encouraged reaching out to the community and said "ethniticity" was an issue to be addressed.
This was the first time there was not an applause following a statement.
Every response up to this point would at least garner a small amount of applause, but there was a stifling silence as Chow was passed the microphone.
Chow said he was not versed in the area, and advocated for faculty members to "champion their cause" while saying space has to be earmarked for it.
He too received a still silence, but a cough broke the rigidness as the microphone was handed off again.
Luevand suggested collaborating with the Latino/Latina Roundtable and said she would go to bat for this issue, while addressing the law behind it.
She brought back the applause, and garnered a strong one.
Throughout the forum, Chow focused more heavily on his talking point of being "student centered," Brown added "blockchain" and "5G" to his talking points about moving the campus into the digital age, and Luevand focused on her talking points regarding education describing it as her calling.
But the questions got harder.
One question resulted in the interim trustee's sudden silence.
Chow did not lose applause over the gaffe, but the irony was not lost to the audience.
The question pertained to the mismanagement of bond money at Mt. SAC, and asked why certain projects, like the Hilmer Lodge Stadium, were over budget. The stadium itself is $35 million over budget.
The following is directly quoted from Chow during the forum:
Brown did not wish to speak to the issue, but said the college needs to work within its budget and said that a bond is nothing different than a loan.
Luevand addressed the budget issues to a lack of transparency and community workforce agreements. CWAs hire local community members and have benchmarks that make the contractor liable.
Closing remarks were later read. Luevand added that she will bring a fresh voice, Brown added that he will bring the internet to the school, and Chow told the audience they were smart enough to choose who to vote for and spent his closing remark giving his five tips to success.
They were: be positive, be a team player, be trustworthy, be generous, and pursue perfection.
Leave a Comment
About the Writer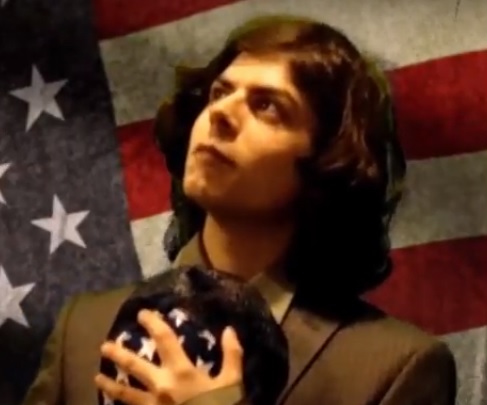 Joshua Sanchez
Joshua Sanchez is the former Editor in Chief and News Editor of SAC.Media. He was previously the managing editor of LAHS' student newspaper,
The Conqueror
. A portfolio of his reporting work can be found at
jdjoshsan.wordpress.com.