DREAM Conference Informs On Undocumented Issues
Undocumented students do not have to be afraid of their tuition rates being different from native Californians, thanks to Assembly Bill 540.
The composite bill number is so significant that high school students, residents, and other members in the Mt. SAC community college district got together in its honor.
Hundreds packed the auditorium of building 13 on Oct. 27 for the first annual AB 540 Conference.
Those hundreds would not go hungry, as organizers provided a continental breakfast and lunch while hosting five different events.
After some delays and technical difficulties, the crowd clapped voraciously for DREAM program advisers Elmer Rodriguez and Laura Muniz, Student Services Vice President Audrey Yamagata-Noji, Student Success and Equity Associate Dean Eric Lara, Student Services Dean Koji Uesugi, and everyone else that helped contribute to the conference.
"Teamwork makes the dream work," Rodriguez said while sporting a "support the dream" T-shirt alongside fellow contributors.
Lara commended the "tremendous" support, and Yamagata-Noji said she was pleased that Mt. SAC has the program, thanks to the advisers.
Yamagata-Noji then told the filled room her experience with an undocumented student that was about to give up when he was told he was illegal.
This student eventually got a master's in engineering after dealing with several struggles, and she spoke of the student's pride in attaining a car without papers, and later an apartment without papers, to gentle chuckles from the audience.
Then there were faces to the movement.
William Perez, a professor at Loyola Marymount University, opened his keynote address by saying that Mt. SAC feels like home. He called himself a product of the Pomona Unified School District, and first came to Mt. SAC running track for Garey High School.
But Perez did not come to this conference to speak of any school.
Perez said he came to provide historical context in light of what is happening today, and in doing so he chronicled the life of one successful undocumented individual.
A boy that was born in 1974 and fled to America during the Salvadoran Civil War when he was 10 with his 8-year-old sister.
This boy came to San Diego in the trunk of a strange man's car and felt great shame growing up undocumented. Only after the undocumented individuals spoke out in 2010 would this boy tell his story.
The story of William Perez is one of many.
Perez took it upon himself to share not only his own story, but to share the story of others. His 2009 book "We ARE Americans: Undocumented Students Pursuing the American Dream" shares the experiences of 16 undocumented students and four students who were undocumented for most of their lives.
He also spoke of how he benefited from the Supreme Court's Plyler v. Doe ruling in 1982.
The ruling, which protected undocumented students from being denied free public education based upon immigration status, allowed him to get an education.
Now an educator, Perez said he sets out to empower others and help educate people on how to do the same.
A student panel followed Perez's address with five people from different walks of life, including Mt. SAC transfer specialist Lupita De La Cruz and San Bernardino County social worker Gabriela "Sophy" Amel Peralta.
Geovanna Castillo, member of IDEAS and Associated Students' Executive Board as Inter-Club Council secretary, said she did not feel like college material at first.
After a rough time in high school, pressure became a big motivator for Castillo to do well in college.
Though she said pressure motivated her, the invitation to join IDEAS and its environment helped her find her identity.
She said she felt a sense of belonging there and began to feel empowered, which lead to her activism and involvement throughout campus.
She told everyone that her mom is her biggest inspiration and that she wants to show that her mom's sacrifice was not in vain as she makes the best for her family and makes her mark breaking barriers.
The other panelists gave their perspective and advice before the event's first of two breakout sessions took place.
There were ten options for each session in business building 79 with a lunch break in between.
Karla Estrada, Activist and Founder of UndocuTravelers, hosted a workshop titled "Undocumented with a Voice: Civic Power."
As a 2013 graduate, Estrada did not benefit from the DREAM act or the DREAM resource center that is now on campus, but was active in their creation.
Estrada personally fought and advocated for senate bills alongside other individuals who ranged from 16 to 25 years old.
Together, DACA was written.
Estrada mentioned Obama's reluctance to work with these student organizers, but that through civil disobedience Obama finally signed it in 2012.
She encouraged people to go back to their clubs and push Associated Students to utilize all of the bills that help undocumented students.
Even though she did not personally benefit, she said it was so powerful that these bills passed and she was happy they had.
Following the second session was a regrouping for a Q&A session with a lawyer before the first annual event came to a close.
Senior Staff Attorney Shiu-Ming Cheer of the National Immigration Law Center concluded the event by giving a presentation on the legal side of the undocumented situation.
Cheer answered several questions after her presentation and advised that people get the AB 60 driver's license among the push for the real California ID.
She explained that passports are more commonly used to fly, and that it would look more suspicious to an officer if one individual had a real California ID and the other only had an AB 60.
With that recommendation in mind, Elmer Rodriguez thanked everyone for attending and made a special mention to the "mentors" that helped organize and lead people to and from the workshops.
Leave a Comment
About the Writer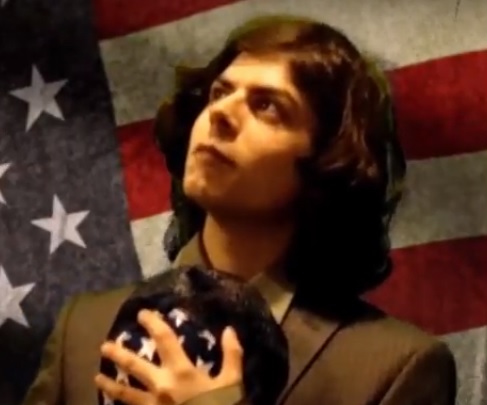 Joshua Sanchez
Joshua Sanchez is the former Editor in Chief and News Editor of SAC.Media. He was previously the managing editor of LAHS' student newspaper,
The Conqueror
. A portfolio of his reporting work can be found at
jdjoshsan.wordpress.com.