Pops could be heard in the distance as water bottle rockets were launched for four hours at the Family Science Festival on Nov. 3.
Originally advertised as a part of national chemistry week, the festival was not limited to that field alone.
Physics, Engineering, Biology, and Geology were also on display at the festival's 36 unique events. For each event, attendees could get a sticker to add to their survey card.
Participants who turned in the survey card with 10 stickers received a prize, and a treat was also given to those that filed out the back of the sheet with comments and suggestions.
The pressurized and propane powered water bottle rocket launches were a main attraction to the event, where visitors were given a brief explanation of how each type works.
Some lucky scouts were even given the ability to launch tennis balls themselves after the rocket demonstration.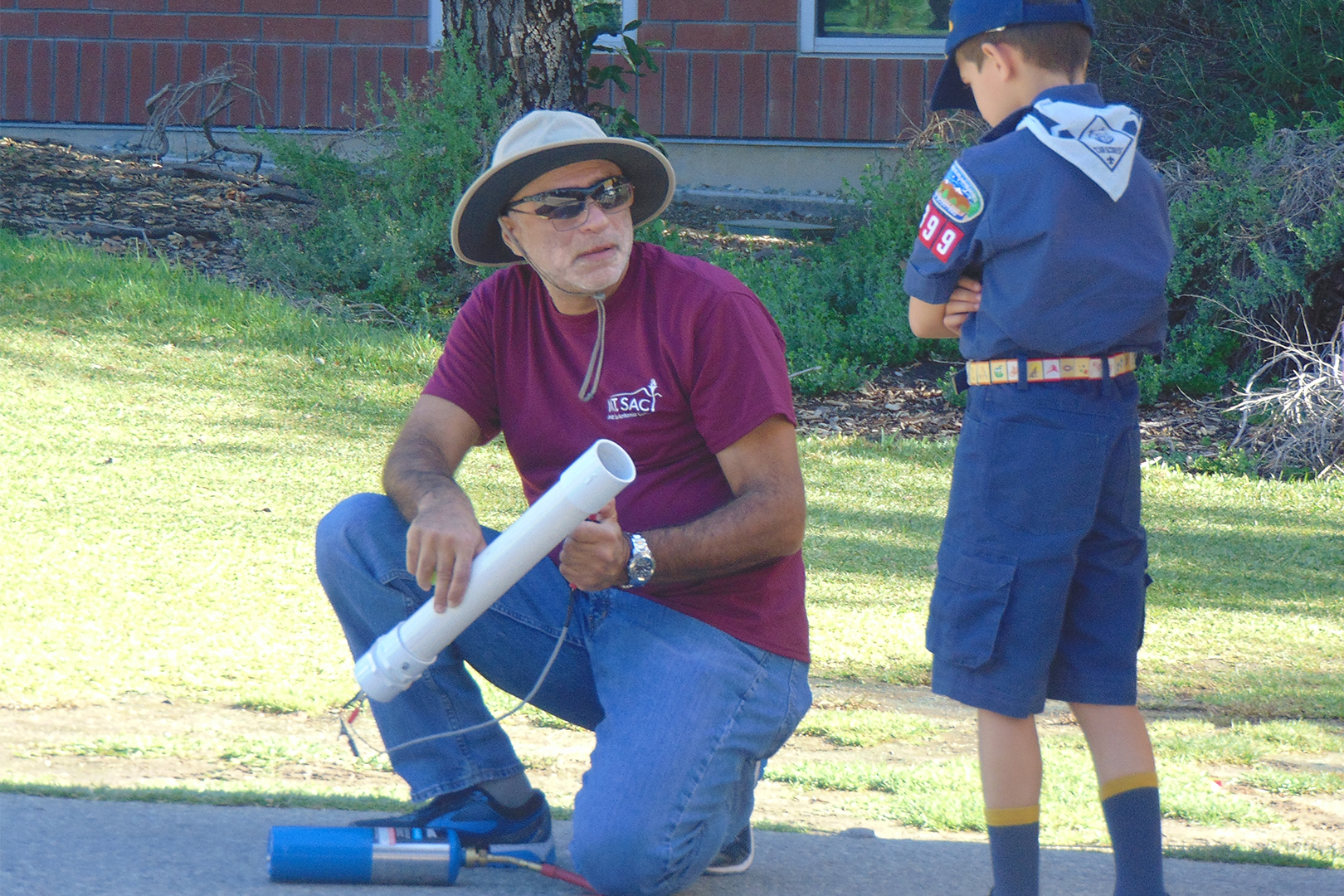 Other students were volunteering to help with the rockets.
David Hernandez, a 20-year-old electrical engineer in the making, is in his second year in the physics program.
One of the bigger rockets at the festival was a rocket Hernandez actually launched 300 feet in the air over a lakebed, although it stayed a prop for the event.
He said it took him a full 24 hours to build the rocket, and said it got really "scuffed up" after the first launch. The average expected lifespan of a rocket varies from three to four launches or until it blows up.
The event was not all propane and rocket accessories, however.
There were several mini events that demonstrated scientific principles at booths, but those in attendance could also look at the sun.
Not directly, but through a solar telescope.
Christian Landa, an astronomy major, volunteered to show people "the big red dot" through the telescope's filter.
He explained that this year was a solar minimum on the cycle, but that there are solar sunspots every year. These were barely visible on the outside periphery of the red dot due to a lack of magnetic interactions on the moon.
If seeing red dots was not all that interesting, an OmniGlobe was set up inside to show people what each planet looks like.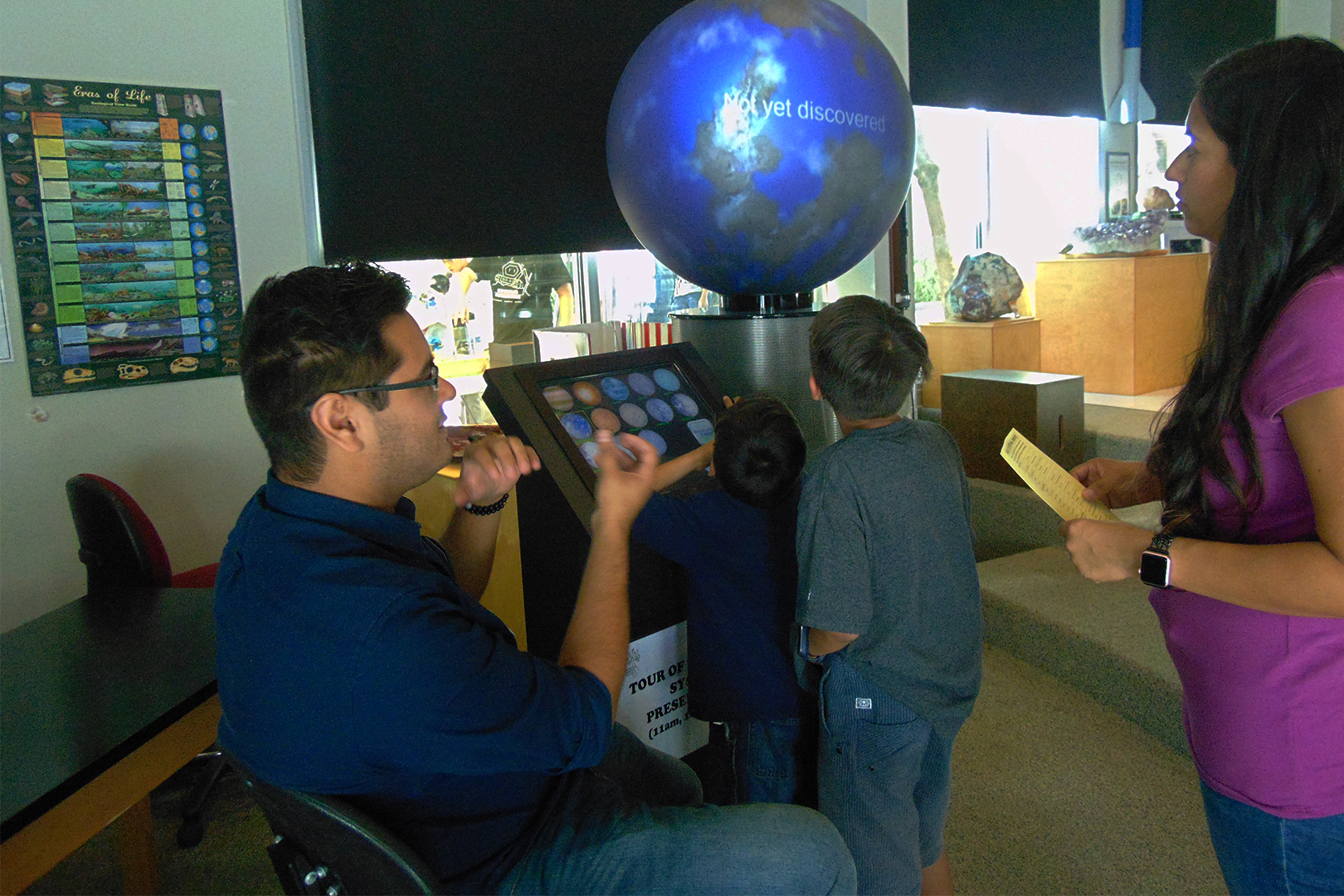 By pressing any circle on the display, one planet would fill the globe, alongside any brief information about it.
Behind the interactive machine were ancient fossils.
The large exhibit of fossils and rocks were on display throughout the building displaying specific flora, minerals, and early organisms.
Behind them was an excavation in itself, the B. J. Meek collection, otherwise known as the Meek Museum at Mt. SAC.
Mark Cooper, a biology professor who is heavily involved with the museum, outlined the life of B.J. Meek:
Meek was a big game hunter who traveled all over the world, collecting specimens from Africa, North America, and Asia.
When Meek retired, he tried to give his collection to museums in Los Angeles and in Redlands, but they did not have space. His daughter, a Mt. SAC student, convinced him to donate the collection here, and the museum of taxidermy was opened in 2009.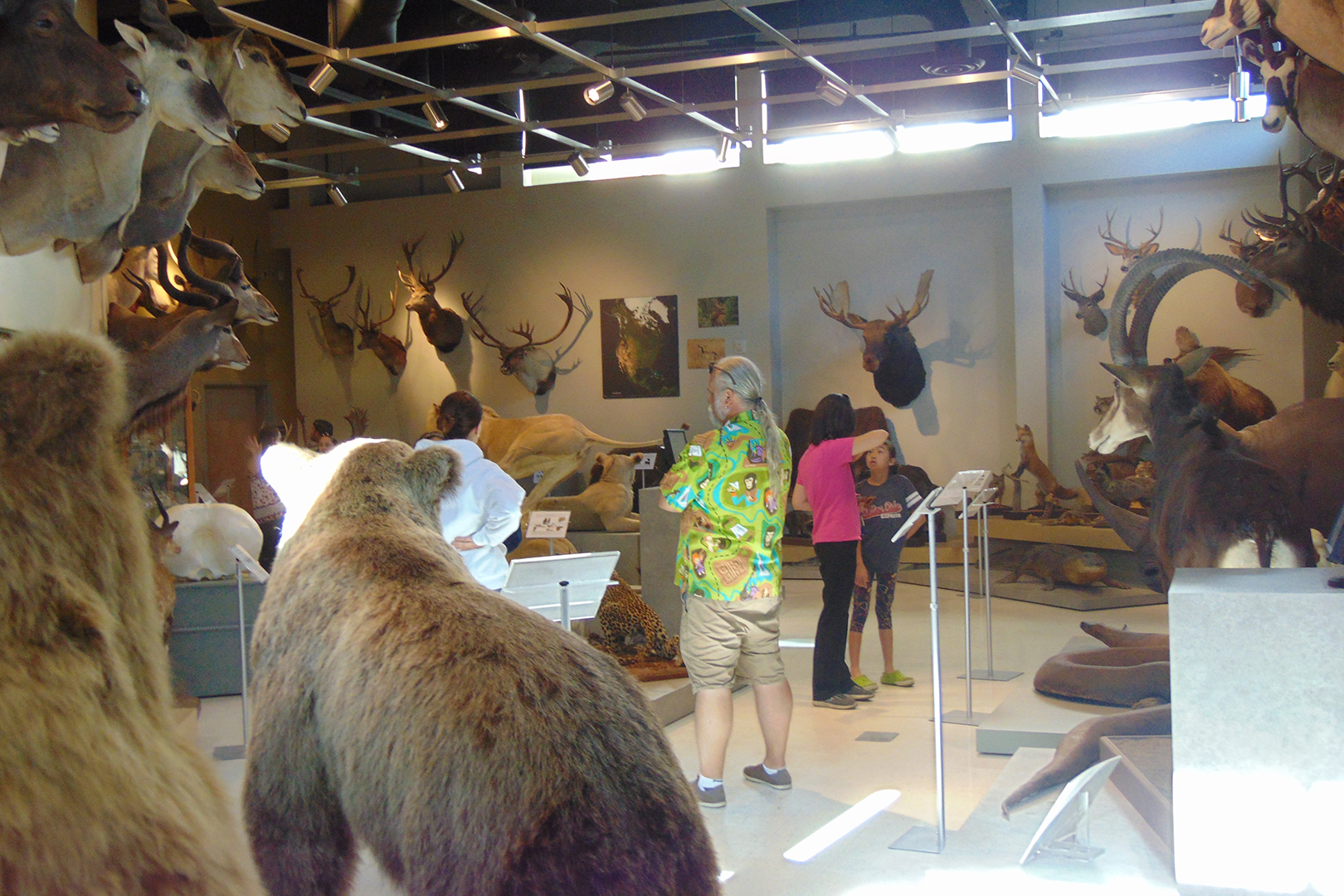 Cooper added that the museum is currently lacking funding and as a result is not frequently open. Cooper said he would love to have it open like art, but that with so many programs at Mt. SAC, each one is fighting for funding.
While Meek died about a year and a half ago, Cooper is considering T-shirts and other promotional items to get the word out about Meek and his gift.
There are only limited tours currently, and minimal advertising at events like the family science festival.