Board Reorganizes, Recognizes Year's Achievement
The board thanked individuals for their hard work
Mt. SAC has 11 dead bodies in its lab.
The anatomy program gets two cadavers a year from the University of California, Irvine and two professors of the program, Carmen Rexach and Virginia Pascoe spoke at the board of trustees.
In a bid to get their certificate approved by the board, the two brought students and former students when speaking on the benefits of the program. Rexach added that the course is a very unique one, allowing the dissection of human cadavers.
Students previously worked on cats, and now as UCI's quality flagship, they have upgraded to humans.
They concluded by thanking the board and Manuel Baca, finally joking that the formaldehyde keeps them looking young.
Baca's tenure as president of the board of trustees concluded at the Dec. 12 meeting, where current vice president, Robert Hidalgo, became president of the board.
Clerk Jay Chen advanced to vice president, and Laura Santos became the new clerk. William "Bill" Scroggins maintained his position as secretary to the board. Aside from reorganization, trustees Judy Chen Haggerty, Gary Chow, Santos, and Hidalgo reaffirmed their oath of office.
Similarly, there were two new hires and four promotions.
Of the seven retirees, the board made personal comments regarding two of them: Director of Technical Services Bill Eastham and Executive Assistant II of Administrative Services Kerry Martinez.
Eastham had worked with the college for 40 years and said that when he started at Mt. SAC new hires were not introduced.
He added that he likes being behind the scenes and that the scratch on his head is from a new puppy. He also thanked the board for his time here, starting in 1978 as classified staff, adding that it was his only full time job throughout his career.
He also said there were only a few days of the 10,802 days he spent here that he did not look forward to.
"I'll say goodbye, and I'll try not to be a stranger," Eastham said in his closing remarks to the council.
Martinez opened by saying she could not beat 40 years, but that she feels blessed and fortunate for her 14 years in fiscal services and 21 years of overall service.
She closed by mentioning that her alarm clock retires with her and that she will join her husband in retirement, who retired a year prior.
The men's cross country team was also recognized at the board for achieving their second consecutive California Community College Athletic Association State Championship on Nov. 17.
This was the college's 75th state championship title and 48th since 2000, by scoring 49 points, 41 points ahead of El Camino College, the second place team. This also means the team defended their triple crown by capturing the South Coast Conference and Southern California Championships.
Salvador Capetillo was second, Chris Weiland placed sixth, Colby Penn placed 13, Ralph Mendoza placed 14, Luis Huerta placed 19, Jose Melchor placed 28, and Julian Serrano placed 43 of 168 participants.The board also congratulated coaches Ron Kamaka and Daniel Ozan for their leadership towards this achievement.
After these recognitions, a short discussion on the audit report was held before reports.
Trustee Chow was concerned about the investments returning less with costs being raised more, but the financial representatives clarified that the college has money put away for liabilities.
The audit report gave three unmodified rulings, the best opinion they could give, as they decided the college was free of noncompliance.
In reports, Faculty Association President Eric Kaljumagi promoted the March 22 event, Puttin' On the Hits.
"Rumor has it I'm John Travolta," Kaljumagi said when bringing the event to the board's attention.
The 21 year annual event raises funds for students, and rehearsals start on Jan. 12.
Leave a Comment
About the Writer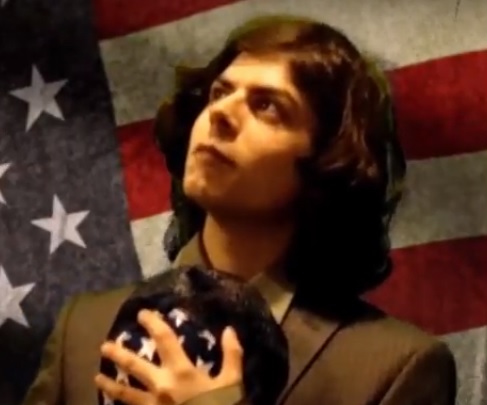 Joshua Sanchez
Joshua Sanchez is the former Editor in Chief and News Editor of SAC.Media. He was previously the managing editor of LAHS' student newspaper,
The Conqueror
. A portfolio of his reporting work can be found at
jdjoshsan.wordpress.com.