Jobst's BKK Update Addresses Concerns
In six sessions, Jobst has cleared the air on several issues pertaining to the landfill
At Brian Jobst's Dec. 13 BKK Information Session, some updates were made to the presentation since it was last reported.
Lines 188, 281 and 284 are no longer on detour in #Glendora.

All stops are back in service.@CitrusCollege @azusapacific @CityofGlendora @CCClarion

— Foothill Transit (@FoothillTransit) January 16, 2019
The presentation has been modified to include the following information:
Further, there were different questions asked at this meeting.
Former city council mayor Fred Sykes, who ran unsuccessfully against mayor pro tem Tony Wu for the District 5 seat, also asked a question.
Sykes asked whether Jobst asked Home Depot employees what they've been told what to do or not to do if it leaks.
Jobst replied in kind stating he had asked employees, and one of them caught him taking photos like a tourist and asked him what he was doing.
After explaining that he was taking photos of the vent pipes and the like, the two got to talking about the methane monitoring, vapor barriers, and venting without much in depth details. The employee told Jobst that these things were a part of their introductory training.
Sykes further requested he go back and find out what employees were told not to do, to which Jobst agreed to do.
Another individual mentioned that 25 acres of solar can power up to 1,600 homes, and said that depending on how much solar could be put on BKK, it could power the whole city. Jobst built on that statement by adding that the amount of available land at the top of the Class III landfill has a huge amount of generation potential.
At one of the previous meetings, departing council member James Toma and mayor Lloyd Johnson were in attendance.
Toma made a comment after Jobst addressed concerns regarding the question of what does Singpoli know and what does Singpoli not know.
"There was a newspaper article before I even had any contact with them… then when I saw the first proposal, this was in closed session, it was as if somebody had never been to West Covina just stepped in and just gave this hugely impactful thing that would never fly. If you lived in West Covina, knew West Covina, this would never ever ever possibly happen here," Toma said.
"I don't really get a strong sense that they have a good understanding of what it is that ultimately they want to go there."
One resident also asked if toxic levels are found in animals and Jobst responded there were reports of toxic levels in dead animals.
This Dec. 13 meeting ended with Jobst explaining that three of the four current council members had seen his presentation, adding that the two new council members were included in that list.
The next presentation of Brian Jobst's hosted by the West Covina Improvement Association is on Jan. 9 at the Shadow Oak Community Center from 6:30 to 8 p.m.
Departing council members Mike Spence and Corey Warshaw along with mayor pro tem Wu have not attended any of Jobst's six sessions. Five more presentations are tentatively scheduled for January.
Wu told SAC.Media about his vision for BKK in an at length interview and added, "my job is [to] fix this hill."
Check back for a further story that provides the mayor pro tem's side of the BKK situation.
Leave a Comment
About the Writer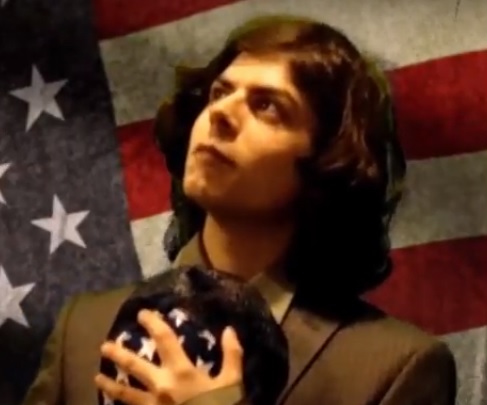 Joshua Sanchez
Joshua Sanchez is the former Editor in Chief and News Editor of SAC.Media. He was previously the managing editor of LAHS' student newspaper,
The Conqueror
. A portfolio of his reporting work can be found at
jdjoshsan.wordpress.com.