Hacienda Heights Librarian Promoted, Shell Station Given CUP
Until a replacement is found, the current librarian will do double duty between Hacienda Heights and Downey
When giving her report for the Hacienda Heights Improvement Association, librarian Amy Boteilho advertised the holiday hours of the Hacienda Heights Library and announced her promotion.
After promoting two events at the library, a demonstration and lecture about rockets on Jan. 12 at 2 p.m. and an anti-bullying family program at the same time on Jan. 19, Boteilho said she would be working at the library next to the Downey court house.
While she is not leaving Hacienda Heights yet, she said her six and a half years in the unincorporated area are coming to an end as she takes on technical library services.
Boteilho said that this is what she wants to do and responded to a joke about her picking her view from a second story room that she will be at a cubicle on the ground floor without a window.
When another brought up that she should stay in Hacienda Heights to keep her window view, she reported that the library window was broken again on Dec. 10.
At the previous meeting she had said they were working on fixing the window that was likely hit with a BB gun bullet, but at this meeting residents found out that ball bearings were used. It was inferred a slingshot was used as well.
She will continue to attend HHIA meetings and serve in both capacities until a replacement is found, adding that she will introduce her replacement to the board.
A local Shell gas station was also seeking a replacement for it's expiring conditional use permit. These permits, shortened to CUP, are zoning exceptions that allow property owners to use their land in ways not otherwise permitted to within a particular zoning district.
A representative for the 2321 S Hacienda Blvd station located between Hacienda Boulevard and Tetley Street said the owner was originally granted a CUP in 2007 in a short presentation.
They then outlined several letters, including one by Capt. (then Lt.) Timothy Murakami, that were issued on their behalf to allow the station to offer beer and wine in the Shell Mini Mart.
It was approved by the HHIA, and president Mike Williams said he had absolutely no objections to the CUP.
Most other reports were short and the two officer's reports have been condensed as such.
California Highway Patrol (Jeremy Tolen's Report):
Non Injury Collisions – 6,000
Fatal Accidents – 17
Injury Reports – 2,400
Hacienda Heights Area Collisions – 299
Citations – 3,800
Texting – 1,512
DUIs – 971
Seat belt – 826
Carseats – 113
The California Highway Patrol also offers free installation help if an individual contacts their office.
Los Angeles County Sheriff (Jose Ruano's Report):
Crime – Down 15.12 percent
Crime Against People – Down 24 percent
Burglaries – Down 4.48 percent
Auto Theft – Down 57 percent
All percentages reflect this year from last year's numbers.
Leave a Comment
About the Writer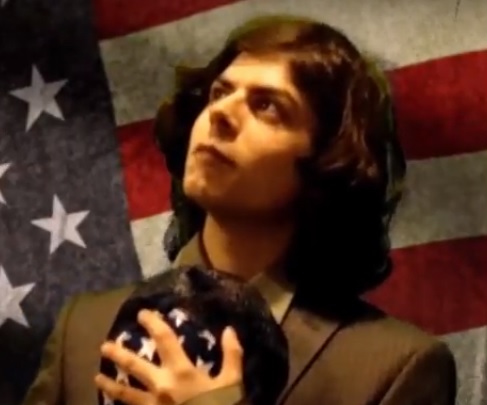 Joshua Sanchez
Joshua Sanchez is the former Editor in Chief and News Editor of SAC.Media. He was previously the managing editor of LAHS' student newspaper,
The Conqueror
. A portfolio of his reporting work can be found at
jdjoshsan.wordpress.com.