Mt. SAC Oversight Presented Clean Audit, GO Plans, Costs
In one of their longest meetings, designs and budgets were presented to the board
The Citizen's Oversight Committee of Mt. SAC were provided with audit information from Vavrinek, Trine, Day, & Co. and a progress report on Measure RR and GO projects from Gary Nellesen on Feb. 7.
The oversight board from Measure RR will also handle Measure GO and they have updated their established bylaws to reflect this.
Their established a minimum of seven members includes a student enrolled and active in a community college support group, such as student government; one member active in a business organization; one member active in a senior citizens' organization; one member active in a bona-fide taxpayers association; one member active in a support organization for Mt. SAC, such as a foundation; two members from the community at large.
It is unknown whether the minimum will expand to cover the new bond material, but there were 10 members and only one termed out on Nov. 1 of last year.
The oversight board is comprised of Alta Skinner, Maricela Vazquez Aviles, Emmett Badar, Cruz Baca, Mario Barragan, Michael Lewis, Jorge Marquez, Judy Nieh, Carmen Roman, and Robert Carter, who termed out.
The board heard a report from Mt. SAC President William Scroggins about the college's solid position before receiving the audit and budget reports.
The audit received an unmodified opinion from the firm, and its representative said they work with 42 percent of community colleges and did not have any issues with Mt. SAC.
For Measure RR's general obligation bond fund assets, there were $9,258,896 in investments and $88,420 in accounts receivable for total assets of $9,347,316 as of June 30, 2018.
For that same fund's liabilities and fund balance, there were $1,262,130 in accounts payable (liabilities) and $8,085,186 in restricted for capital projects (fund balance) for a total of $9,347,316 as of June 30, 2018.
The restricted for capital projects fund balance is further broken down to show that $10,875,131 of Measure RR's general obligation bond fund was spent from the beginning of the fiscal year to the year end.
These expenditures were found in $64,999 of supplies and materials, $513,784 in services and operating expenditures and $10,573,808 of capital outlay for a total of $11,152,591. This was offset by revenues of $277,460 in interest income.
They also presented this chart in regards to the Measure RR general obligation fund, lease revenue bonds, and bond anticipation notes.
The report also notes in its conclusion that funds here were "used for salaries of administrators only to the extent they perform administrative oversight work on construction projects as allowable per Opinion 04-110 issued on Nov. 9, 2004, by the State Of California Attorney General."
Nellesen then provided visuals and financials for the future projects that are using Measure GO funds, the most anticipated amenity being the student center.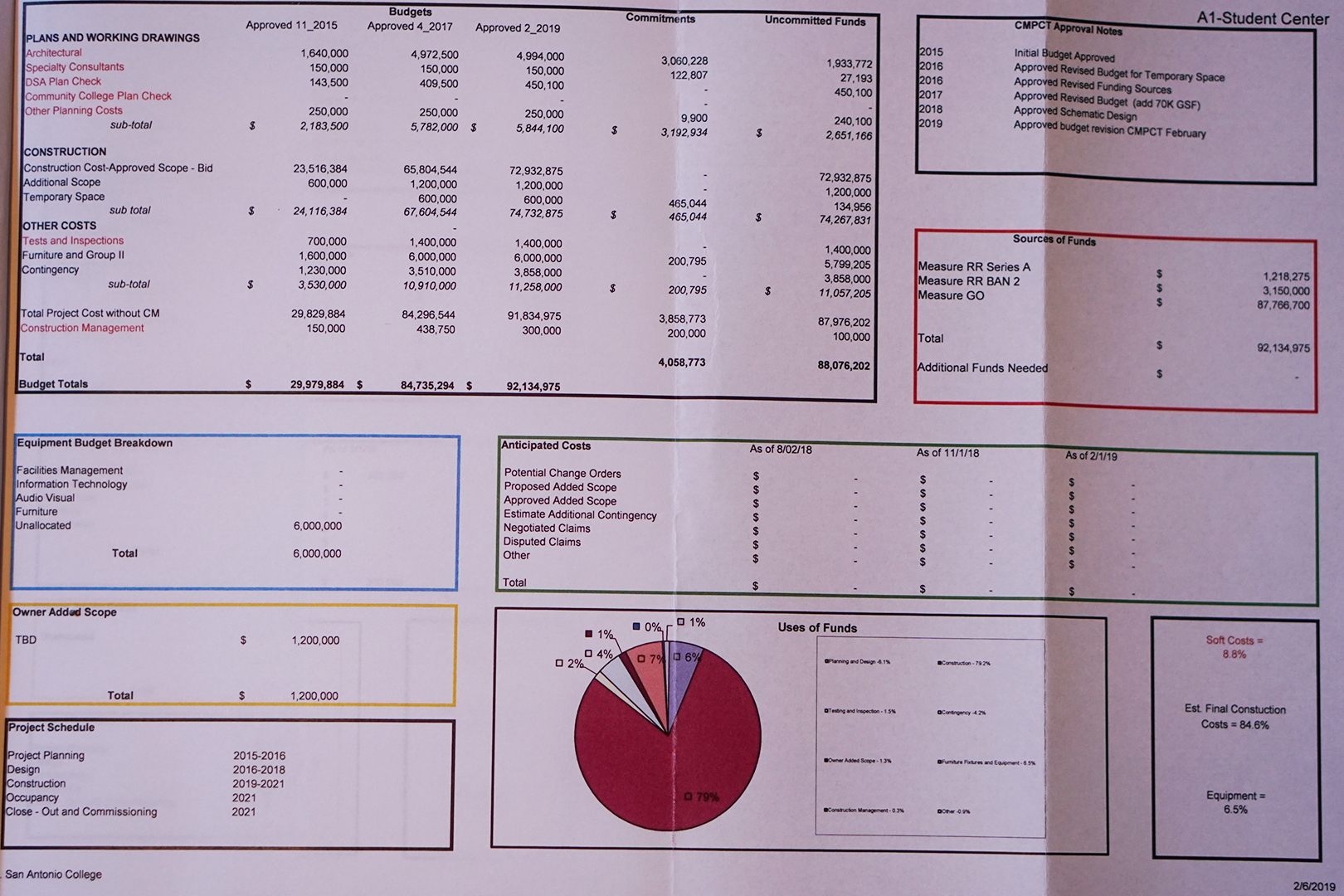 He added that there were increased expenditures to add drop down projectors and other things to improve the utility of the conference and meeting rooms.
The student center, in its designed form, would have several conference rooms, students areas, offices, storage space for clubs, other storage and a loading dock on the first floor. The second floor would have Associated Student's chambers, a multicultural center, student life, and more space for students and storage. The third floor would include three large meeting rooms with drop down technology and adjustable dividing walls. The remainder of the third floor space is mostly dedicated to offices and storage space.
Other projects were presented and given an update on their time frame as well, but the student center is expected to be in construction by this tie next year, with demolition of the row buildings starting in the spring. The Student Center is expected to open in 2021 should nothing change.
Leave a Comment
About the Writer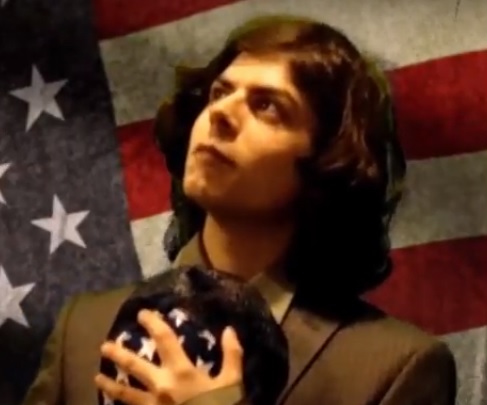 Joshua Sanchez
Joshua Sanchez is the former Editor in Chief and News Editor of SAC.Media. He was previously the managing editor of LAHS' student newspaper,
The Conqueror
. A portfolio of his reporting work can be found at
jdjoshsan.wordpress.com.