Suspect Stabbed Retired CSU Fullerton Administrator, Fled
Police are still looking for the suspect and into potential motives behind the killing
The Cal State Fullerton community lost Steven Shek Keung Chan to a stabbing in the parking lot behind College Park on Aug. 19.
A construction worker dialed 911 at approximately 8:27 a.m. after finding Chan, a former director of budget finance and student services for extended education, inside his silver Infiniti with multiple stab wounds.
Chan had retired from his position in 2017 after serving for eight years, but he had recently came back to the college as a special consultant earlier this year. He was 57.
The suspect, described as an Asian man in his 20s wearing all black, fled on foot by running north on Langsdorf Drive out of the lot and east on Nutwood Avenue. Search dogs were deployed, but no individual has been held in custody as of this time.
A police K-9 unit searches for the suspect in stabbing at Cal State Fullerton. pic.twitter.com/yvIFp4vhxs

— Daily Titan (@thedailytitan) August 19, 2019
The motive behind the stabbing is currently unknown, but police believe it was a targeted attack.
A bag was also found under Chan's car containing an incendiary device and other items that would detain or restrain an individual. The Orange County Sheriffs' Bomb Squad arrived on scene to handle the bag.
The campus was not shut down during the event, but vehicles in the parking lot were held during the investigation. The parking lot was reopened at 5:39 p.m., and the college has offered to reimburse individuals who took ride sharing options because their vehicles were held.
CAMPUS UPDATE 11:25 AM: People with cars parked at College Park within the police tape will not be able to retrieve them as this is an active investigation.

— Cal State Fullerton (@csuf) August 19, 2019
CAMPUS UPDATE: The university will reimburse you if you need to take a taxi, Uber or Lyft because you are unable to leave the College Park parking lot due to the ongoing police investigation. @csuf

— Cal State Fullerton (@csuf) August 19, 2019
CAMPUS UPDATE 5:39 pm: The College Park lot has been reopened. Thank you for your patience and understanding today.

— Cal State Fullerton (@csuf) August 20, 2019
According to CSU Fullerton police's Capt. Scot Willey, the campus wasn't locked down due to the amount of resources it would take.
"Right now, there's not really a lot of people here, so we didn't feel that it was warranted at that time," Willey said to the Daily Titan.
One sticking point in this ongoing investigation is video footage. Preliminary information from the scene was based on testimonials and eyewitness accounts.
"Cameras are certainly part of our investigation. It's 2019, there's cameras everywhere, so we are looking into those possibilities," Fullerton Police Department Public Information Officer Lt. Jon Radus said to one reporter at the 11 a.m. press conference.
Yet if you asked some students on campus, there are not enough cameras where they are needed most.
Andrew Garside, 35, a senior at CSU Fullerton and fine arts major, spoke of having their car hit in one of the campus' parking structures and heading to campus police to file a report.
Garside was told "there's no cameras in any of the parking structures" and further explained that most cameras around CSU Fullerton are facing the campus and not the lots.
This is not the first stabbing on the campus either.
The Daily Titan reported on a student-involved stabbing last year, and Garside remembered his own encounter with campus alerts during a different stabbing, or threat of a stabbing, where he was parked right in the lot it was to happen in.
"Lot of stuff happens in the parking lot," Garside said.
In reaction to the incident, CSU Fullerton's president Framroze Virjee issued a letter, where he referred to it as a "tragic and senseless attack."
Virjee said that although he did not get the opportunity to know Chan, it was clear that Chan is beloved for his commitment and passion. He then spoke highly of the support the Titan community is offering.
"What I can do, however, is join all of you in adding to the tremendous outreach of love and support that has already embraced our Titan Family during this tragic and difficult time," Virjee added.
Aside from support, the college also sent out important informational updates, as it became available, in its emails to students alongside phone numbers and other resources, including the Rape, Aggression & Defense website.
The "Timely Warning Bulletin," the school's update system during incidents, was sent out by utilizing the "CSUF EMERGENCY" email notification list.
This article utilized the press conference and emergency information provided by CSU Fullerton's Twitter, alongside coverage from the Daily Titan and the LA Times of the incident.
Leave a Comment
About the Writer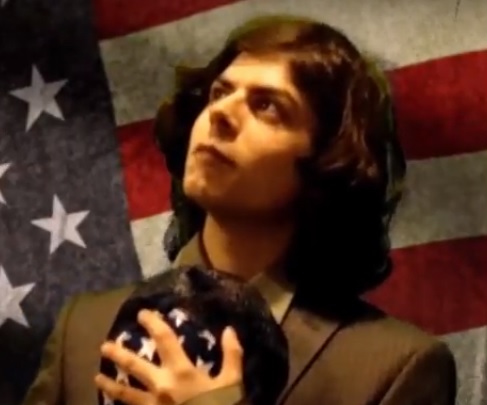 Joshua Sanchez
Joshua Sanchez is the former Editor in Chief and News Editor of SAC.Media. He was previously the managing editor of LAHS' student newspaper,
The Conqueror
. A portfolio of his reporting work can be found at
jdjoshsan.wordpress.com.