Lot A Gains Parking Spaces
More parking spaces are offered for Lot A, dwarfs what could have been
Additional parking spaces have reached the northern side of campus.
Lot A was officially renovated over the summer following Bid No. 3242′s approval by the Mt. SAC Board of Trustees on June 26.
The parking lot has been used for over 25 years without major renovations, according to the staff report prepared for agenda item 9.18. This renovated lot is to provide 130 new parking spaces, fix several safety concerns and add an underground conduit for upgrades to lighting.
This renovation comes about a year after Lot B was renovated to include more spaces, which was funded by 2017 bond anticipation notes.
That decision was made at 5-1, with board member Laura Santos opposed.
This decision was made at a unanimous 7-0, alongside the rest of the consent items.
In both cases, the lowest bidder claimed a mistake was made and had their bid removed so that PaveWest Inc. of Artesia became the next lowest bidder.
For Lot A, the total became $1,079,306. Lot B had a figure of $1,316,169.
This renovation is funded by Measure GO funds because it involves parking lots and lighting systems. The text of Measure GO explains that one use of voter approved use of funds is to "upgrade, resurface and recondition existing parking lots, roads and sidewalks; repair, upgrade and install interior and exterior lighting systems."
Of the incidents on the campus regarding parking lots, over 50 percent are hit and runs.
Since restriping Lot B, five reports of incidents in the parking lot have turned into 17. Lot B has had nine hit and runs following restriping for a total of 12 hit and runs since Jan. 10, 2018.
Lot B's parking spaces were shortened by six inches, but no official reports have been provided as to how the 130 new spaces will be added to Lot A.
All three incidents reported in Lot A are from 2018, with the most recent being a vehicle burglary in September of last year. There was also a reported domestic violence incident along with another hit and run.
Lot A was originally intended to have more parking spots than an additional 130.
Plans originally had a $48 million five-level parking structure on Lot A to provide 2,085 parking spots for students and 128 spots for faculty members. This plan was to be completed by 2018 and satisfy demand until at least 2025, but due to litigation, the plan was scrapped.
The structure was "approved" by voters in the 2008 passing of Measure RR, and the Board of Trustees approved the project in 2015.
United Walnut Taxpayers then issued a lawsuit in March and two years later a judged ruled that the parking garage project was "moot" and denied it.
The 2017 ruling, and a further letter from the city of Walnut, made it so only a temporary parking lot with 300 spaces can be put in Lot A.
With the passing of Measure GO, the approval of the environmental impact report at the Board of Trustees and a separate letter from the city, construction is to begin to improve Lot R and Lot S.
The 268 spaces in Lot S are planned to be transformed into a three-level parking structure with 870 spaces, but until then, students are to deal with limited parking options.
For parking at Mt. SAC, some officials recommend parking further and getting to school earlier in order to avoid issues.
Police Chief Michael Williams recommends students park in Lot M and take the shuttle or consider other farther lots like Lot F and Lot S, according to an article published by the college.
The shuttle runs from Monday to Thursday with hours from 7:45 a.m. to 5:45 p.m. and on Fridays from 7:45 a.m. until 4:15 p.m.
Williams' advice actually leads students to lots with the least amount of parking incidents. Lot M has had the least reports, a single reported incident, a hit and run, in September 2018. Lot F has had two hit and runs alongside a report of someone smoking in the lot and a report of someone hitting someone else over a driving dispute. Lot S has had two incidents of theft, where a backpack and emblem were stolen, and one hit and run.
To not even deal with parking, the college also offers free bus passes. Foothill Transit bus lines are also available to students and the class pass is already paid by registering with the college in a spring or fall semester.
To receive the class pass and free rides on Foothill Transit, students are encouraged to visit the office next to SAC Book Rac during the first week of school.
Otherwise, cars may park for free in student lots until Sept. 9. On Sept. 9, parked cars must have a 10 day temporary parking pass or have purchased a semester pass for $50 ($25 with the fee waiver).
Otherwise, students may park in metered stalls for 25 cents every 15 minutes. The metered stalls cap at four hours and $4, the same cost as a day pass.
For temporary drop offs, there are green curb areas on campus where visitors may park for 10 or 30 minutes.
Parking permits are not valid in metered stalls, so students with a permit would still have to pay up to $4 at 25 cents for 15 minutes to use the space for four hours. Public Safety also has more information available on parking permits.
Leave a Comment
About the Writer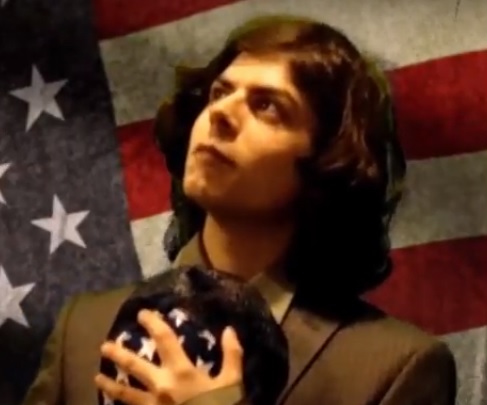 Joshua Sanchez
Joshua Sanchez is the former Editor in Chief and News Editor of SAC.Media. He was previously the managing editor of LAHS' student newspaper,
The Conqueror
. A portfolio of his reporting work can be found at
jdjoshsan.wordpress.com.