Local Recall Approved To Signing Phase
To get more signatures, organizers quadrupled their workload
https://www.facebook.com/photo.php?fbid=10221855102513083&set=gm.768371926936284&type=3&theater&ifg=1
The Los Angeles County Registrar-Recorder/County Clerk accepted the notice of intention to recall Hacienda La Puente Unified School District President Martin Medrano, Vice President Anthony Duarte, Clerk Joseph Chang, and board member Gino Kwok on Nov. 22 following the amended submission on Nov. 12. Should the recall petitions get 8,981 valid signatures, the measure goes to the ballot for a vote where residents can decide to remove or keep the four board members.
The papers were first served on Sept. 26 during public comments at the HLPUSD board meeting, and the announcement that the petition was accepted was made in an email on Nov. 15. It was sent to members of the Hacienda La Puente Movement group after one of the organizers, Gabriela Navar, got off the phone with the registrar's office. The official notice came in on Nov. 22, the standard 10 days after the amended petition was sent, as the office looked for the amount of signatures that were need to reach the 15% threshold for the area.
In this announcement, Navar stated that she was looking for a place to hold meetings about organizing the process of collecting signatures. The first meeting to update residents on the status of the recall petition and future signatures was held a week later at a La Puente resident's home on Nov. 26, after another announcement that the official letter was received.
A small group of around 20 showed up to find out what they could do and saw the new petitions, but were asked to not reprint them so that the organizers can keep track of all petitions in circulation.
Requirements Involving Circulating Petition
To circulate, individuals must be 18 or older and must provide their name, address and timeframe of when they went out to collect signatures. These dates of circulation must be accurate for the date started and ended; pre-printed or generalized dates are not authorized, according to section 104 and 11046 of the California Elections Code.
It is a misdemeanor for circulators to intentionally misrepresent things in an attempt to encourage people to sign (18600), to not allow people to read the petition (18601) or to use the signatures in any way other than as qualification of the "recall question for ballot" (18650).
For signatures, only registered voters who can vote for the board members can sign the petition, according to section 322 and 11045, and they must sign and print their name and address.
It is a misdemeanor for signers to forge (18610), sign more than once (18612) or use a fake name (18613).
While the petition to recall is focused on the four board members, board member Jeffrey De La Torre was not targeted by the HLP movement because he has not voted in favor of the Wedgeworth project, citing concerns about funding. De La Torre was targeted by other parents because of this decision, with one parent, Brandon Ireland, serving him his own notice of intention to recall.
Navar has said that those pursuing the recall of De La Torre could not view how their petitions were worded. She also said that Navar and other members of the HLP movement cannot see how the petition to recall De La Torre was worded, but also mentioned that they had 26 signatures on the initial recall attempt. It requires only 10 signatures, but they were unable to validate the signatures to move forward in the process.
Reasons Signatures May Not Be Valid
Reasons signers cannot vote for the board members are that they do not live in the district, have moved since last registering to vote and failed to re-register, use a business address or P.O. Box as their personal address, did not write in their information and therefore had their information "pre-printed" or their signature does not match the signature on file.
Due to these concerns, members of the HLP Movement plan to collect 12,000 signatures by March 31 in advance of their April 30 deadline.
They also split the board members into four petitions in order to avoid losing people who do not want to recall all four board members, which gives them four different signature totals.
They will be holding another meeting for more information on Dec. 17, and further information on how the recall works can be found in SAC.Media's previous coverage of when the papers were served.
Leave a Comment
About the Writer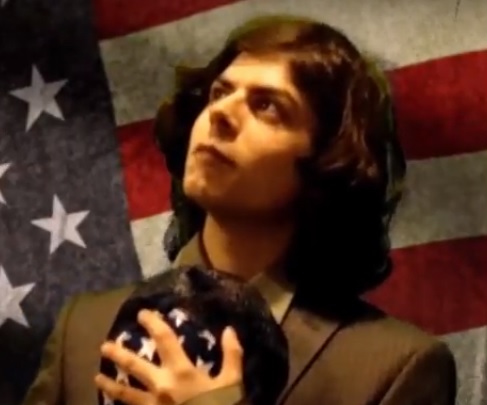 Joshua Sanchez
Joshua Sanchez is the former Editor in Chief and News Editor of SAC.Media. He was previously the managing editor of LAHS' student newspaper,
The Conqueror
. A portfolio of his reporting work can be found at
jdjoshsan.wordpress.com.