Pitcher Morphs from Mountie to Titan
Righty Alexia Silvas remains focused, ready to call Fullerton her new home in 2020
From the softball diamond, to the classroom, to spending time with family and friends—there is no limit to what Alexia Silvas, 19, can do.
The Fullerton native has been playing softball since she was 4 years old. She originally began playing softball for a team that her dad was coaching, and has been playing the sport ever since. She fell in love with it at a very young age and gives credit to the sport for disciplining her academically and in life.
"You have to have a certain GPA in order to play. At the end of the day you look back and know, all that hard work was worth it," Silvas said.
Her hard work and commitment to school and softball has been paying off, as the criminology major signed her commitment to play softball for the Cal State Fullerton Titans in the fall of 2020. Silvas said that she is excited to play for the Titans and credits her parents for the motivation to continue to play the sport.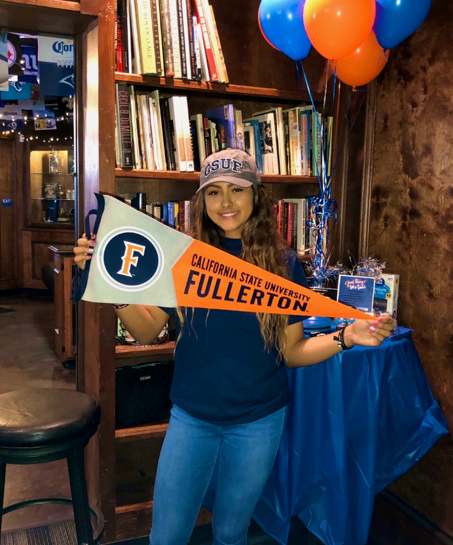 Silvas said, "I'm doing this mostly for them, but also for myself because my older sister never got to that point and my parents expect that out of me. I mean, it's not a mandatory thing from them because I also love the sport."
Although her commitment is to pitch for CSUF, Silvas said she intends to hit as well.
Her softball accolades speak for themselves; in her freshman season at Mt. SAC, Silvas helped lead the Mounties to the California Community College Athletic Association State Championship. A varsity athlete at Fullerton High School, Silvas won Scholar Athlete all four of her years for maintaining a GPA of 3.0 or higher and was the Orange County Register softball athlete of the week on May 22, 2017. She was awarded the most valuable player for her junior and senior year at Fullerton High as well.
At Mt. SAC, the right-handed throwing Silvas had an outstanding first season with a remarkable ERA of 0.85 over 98.1 innings pitched with 97 strikeouts. Her record was a staggering 14-3 over 23 appearances.
She describes Mt. SAC's softball program as a fun environment and is glad to be a part of the team.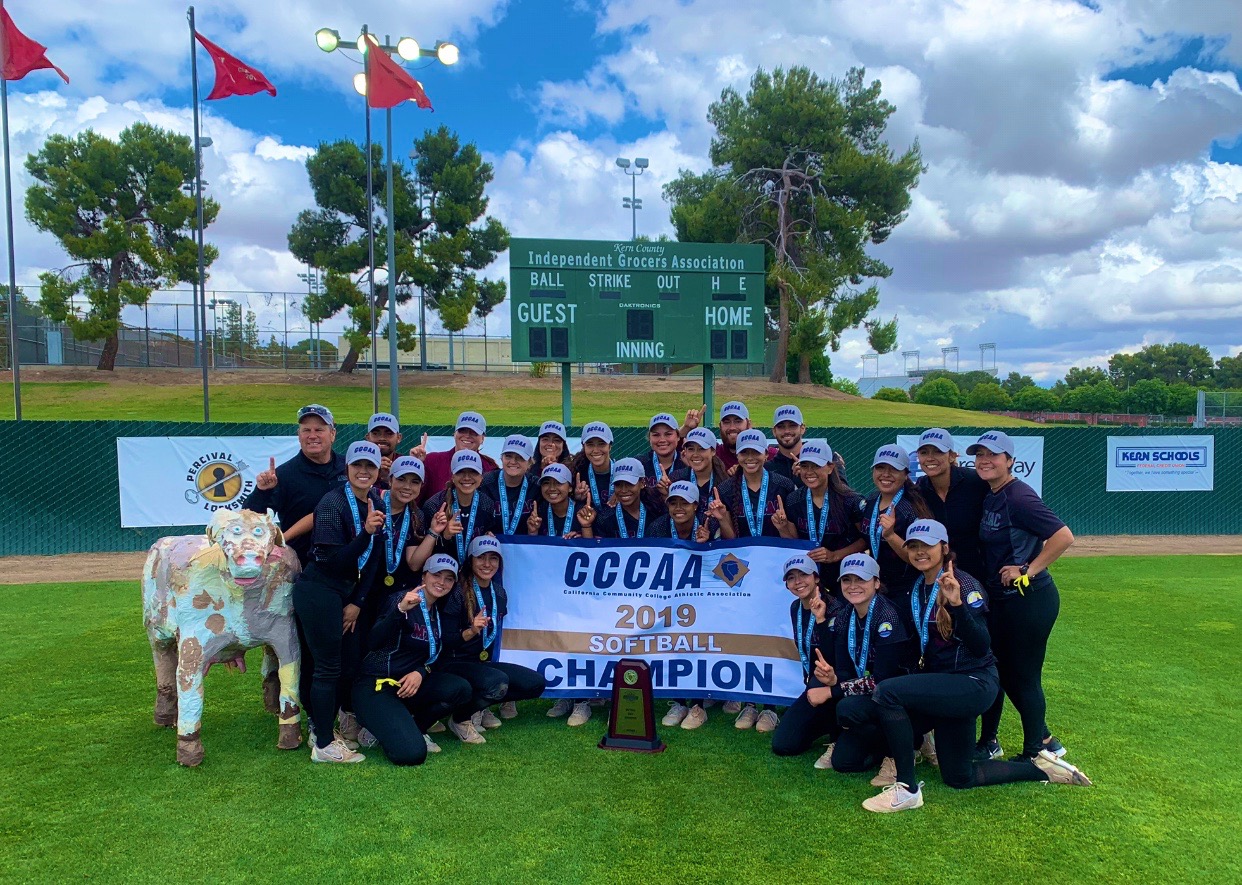 "Alexia had a great freshman season at Mt. SAC. She was First Team All-Conference, and played a huge part in our pitching staff last year," Interim Head Softball Coach Alex Mascarenas said. "Alexia stepped up when we needed her and always had a calm and cool composure when she was on the mound."
"She helps her teammates become better by continuously working hard and setting a great example everyday we come out to practice. She is a great individual to be around and has earned the respect from her teammates and coaching staff," Mascarenas added.
Silvas gives credit to her older sister who also played softball for mentoring her along her career both academically and as an athlete.
"I kind of followed her footsteps along the way, I got her same jersey number, like a little sister type of thing," Silvas said.
"There's days where I don't feel 100% during practice, but I don't show it on the field practicing. You have to turn the day positive and think positive," Silvas added.
She sticks to this mentality both on and off the field. When it comes to schoolwork, Silvas said, "I try my best at everything, if I put 100% of my time studying, the outcome will be positive."
Other than softball, Silvas played volleyball while growing up, but eventually gave it up to pursue playing softball on a full-time basis. She considers softball her passion and said if the opportunity ever presented itself, she would love to play softball on a professional level.
The full-time student and full-time softball player manages to make time for everything that is important to her as well.
"You have to organize your whole day and week out, so you know when you have free time to hangout with family and friends," she said.
Mascarenas said, "She always has a smile on her face and makes other teammates around laugh." He describes Silvas as being selfless.
When Silvas is not playing softball or studying for an exam at school, she enjoys the outdoors. She said she loves to fish with her dad and enjoys camping. During the week, she works as a nanny; Silvas said she babysits 2-3 times a week or whenever she is needed.
She also spends a lot of her time with her friends, including her boyfriend of three years, and her two best friends Briana Wheeler and Adriana Ramirez, who are also on the Mt. SAC softball team. When she can, Silvas said she likes to rest after a long week.
Silvas loves animals too, with two pets of her own. She owns a pitbull, King, who she says she always makes time for no matter how busy her life gets. She also has a turtle, Shelly, and says she plans on getting one or two more pets in the future.
"I've been wanting a hamster because I used to have one and they are so cute," Silvas said. But she also likes the idea of owning a chameleon.
In the future, Silvas said, "I hope to be working, and raising a family with my boyfriend, who wants to become a police officer." Her dream job is to be a criminologist.
Silvas has a bright future ahead of her, and she is excited that she will be able to continue playing the game she loves in the city where she was raised, Fullerton, or as Silvas said she knows it now, "home."
Leave a Comment