Meek's Mighty Collection
The B.J. Meek taxidermy exhibit gives students a chance to study exotic animals right on campus
The B.J. Meek collection at Mt. SAC, located in building 61, holds a collection of taxidermy animals that can be used by students for their science courses and other educational reasons. The purpose of the Meek collection is to "increase student knowledge of biodiversity, and increase awareness of evolutionary changes," Mark Cooper, professor of humans and the environment said.
"The Meek allows you to see different species that are closely related with different adaptations," Cooper said.
In 2009, the Meek collection was given to Mt. SAC by B.J. Meek's granddaughter, Victoria, who was a student at the time. Meek was a game hunter and a businessman who wanted his collection to be used for scholarly purposes. After Meek retired, he had to find a new place to display it.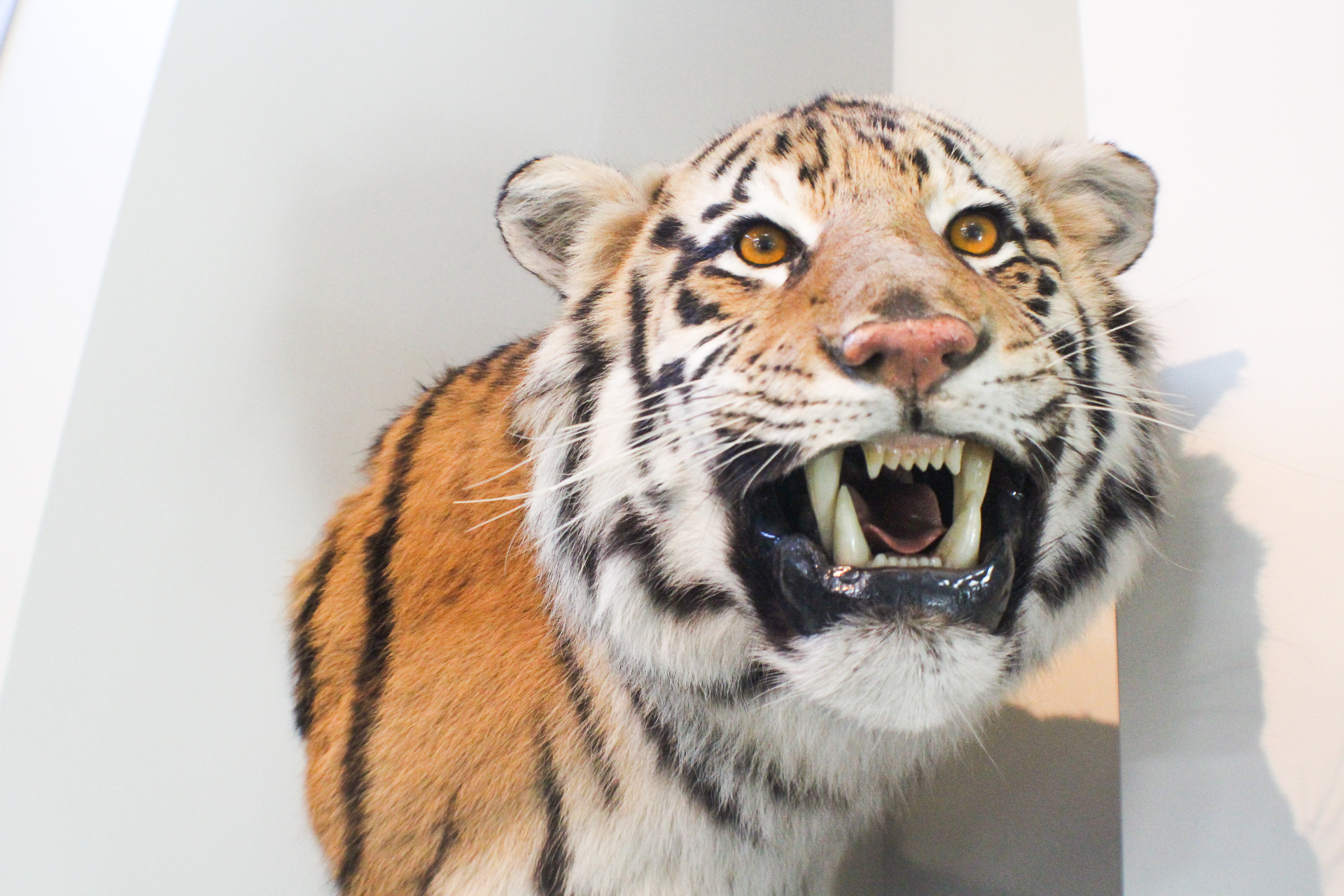 Before donating it to Mt. SAC, he tried to give it to the Natural History Museum and the San Bernardino County Museum, but neither could take it due to space. The Meek collection was then donated to Mt. SAC, where it was curated by Cooper. He had some help from former Vice President Dr. David K. Hall, as well as deans Matt Judd, John Vitullo and Larry Redinger.
Copper said that biology professor Cindy Shannon was instrumental in getting the collection together, along with the help of lab tech Donna Lee. The collection holds over 30 animals from North America to Asia and Africa. It even boasts a few rare species such as a white rhino, a tiger and elephant artifacts.
In order to keep the collection preserved, the science division has a budget the allows for a yearly visit from a taxidermist. Students in the work study program can even work with the collection to help maintain the exhibit. To contribute to the growth of the collection, Mt. SAC accepts legal donations, and are currently trying to obtain a giraffe head and neck mount.
"We're making efforts to see if we can get it donated," Cooper said.
Students that take certain biology classes can visit the taxidermy room with their class. Exams for plant and biology courses can be taken at the Meek, which is where they identify species and find where they adapted from. Future scholars are welcome to visit, and they can take group tours and see the Meek exhibit and the Wildlife Sanctuary, which is over 25 acres large.
"We have a lot of opportunities that other schools don't," Cooper said.
For science majors, there is also a smaller museum with "a small collection of rodents, birds and a lot of invertebrates,'' Cooper added.
According to Cooper, Mt. SAC students have the advantage of visiting these learning resources on campus to gain knowledge about species and to appreciate them in person.
"Just the appreciation standing next to something versus seeing it on video, to be standing a foot away from a rhino and the size it is, just gives you an appreciation for how big they really are."
To schedule a tour, students can email Professor Cooper at [email protected]. Guests are welcome to take selfies and videotape in the Meek; however, there is no touching the animals. Food and drinks are not allowed.
Leave a Comment