Join-a-Club Kicked Off Fall as Usual- This Time Fully Online.
The start of semester club fair, usually held on Kerr's Corner, was held via zoom due to COVID-19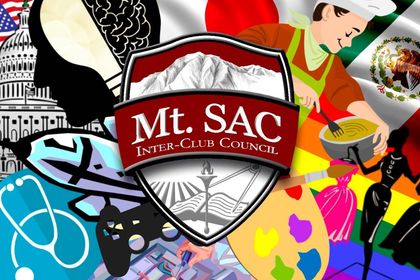 On Sept. 15 and 16 more than 20 Mt. SAC clubs joined the Inter-Club Council to participate in Mt. SAC's biannual Join-A-Club event. Join-A-Club is an event in which students are presented active clubs on campus and allows interested students to speak with current members to see if they want to sign up.
In a typical year, students are drawn to Kerr's corner by the sound of music blaring and the prospect of joining a new extracurricular activity. This year, because of COVID-19, the tradition was forced to go online and was held via zoom.
"We miss everyone," Giovanni Rodriguez, Inter-club Council Advisor, said. "It was a different environment, but we were able to replicate the most important parts: the connections and registration."
Julia Walker, Inter-club Council Advisor, put the event together purely through social media. After clubs accepted the invitation to be a part of the event, they were then asked to do a zoom conference and/or make a promotional video.
Once students logged onto zoom they were greeted by Walker and were sent a pdf list of all the clubs who chose to participate. The list contained zoom IDs, and videos for each club. Students were then instructed to individually sign in to the different meetings for the clubs they were interested in.
"We had waves of people," Rodriguez said. "Tuesday we had about 90 students, and [Wednesday] we also had a great turn out, but I'm not exactly sure on the total amount yet."
Even though only 20 clubs participated, there are almost 50 registered clubs at Mt. SAC ranging from Hospitality and Culinary Arts Club to clubs like Sign Language Interpreting Club and Philosophy Club. Some students are still going through the process of activating new clubs. The full list of clubs is available online and students can also contact [email protected] for more information.
Many students found the experience helpful. Maria Galvan, 54, a child development major, said "I enjoyed meeting the club leaders who were able to be there, and I was able to ask the questions."
For Argentina Arevalo,19, it was very straightforward. She loved how easy it was to access all the information. Arevalo's favorite part was bouncing between zoom meetings. She said "having the zoom links open just to click and chat with people was fun because I got to chat with people from the club as if I was talking to them in person and that was really nice."
Leave a Comment
About the Contributor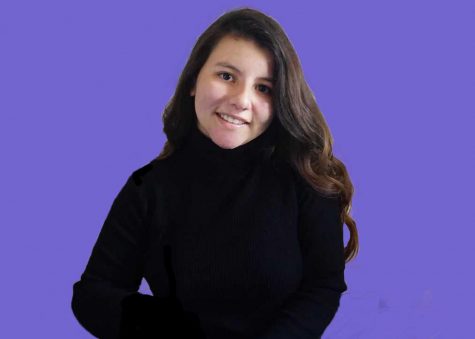 Vanessa Feliciano, Somos Editor
Vanessa Feliciano is the Editor of Somos, SAC.Media's Latinx platform. She can usually be found at the nearest country concert or baseball game. Vanessa hopes to one day be a sports broadcaster.