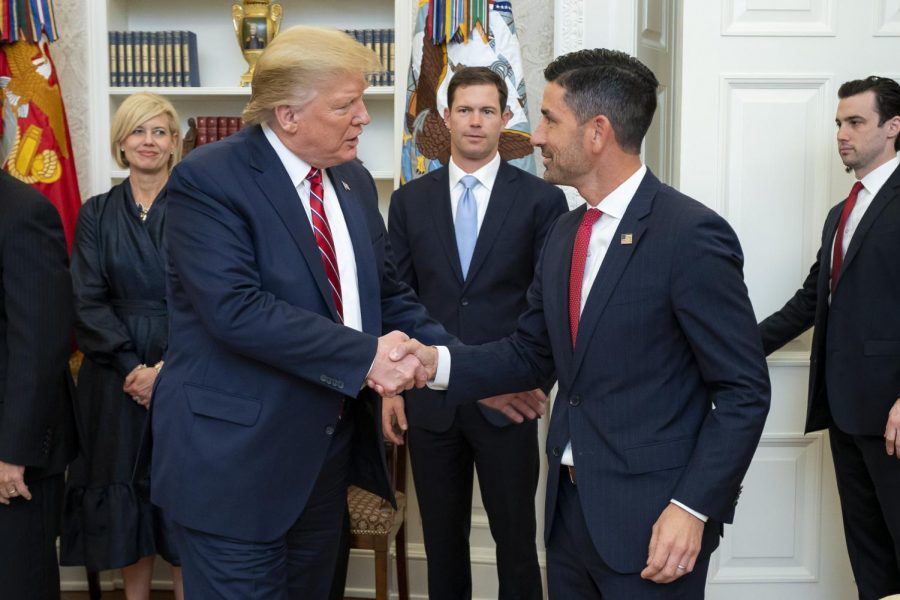 On Saturday, a federal judge in New York said that Chad Wolf was unlawfully acting as chief of Homeland Security, making his suspension of DACA, Deferred Action for Childhood Arrivals, inoperative.
Chad Wolf was designated as the Acting Secretary of Homeland Security by President Donald J. Trump and was also confirmed as the first Under Secretary of the U.S. Department of Homeland Security's (DHS) Office of Strategy, Policy, and Plans (PLCY) on November 13, 2019.
DACA was protected back in June by the U.S. Supreme Court, deciding that the Trump administration's attempt to shut down the protections made during the Obama-era was discriminatory. However, on July 28, Wolf suspended DACA for pending review.
Judge Nicholas Garaufis said, "Wolf was not lawfully serving as Acting Secretary of Homeland Security under the HSA [Homeland Security Act] when he issued the Wolf Memorandum [DACA suspension]."
In the summer, President Donald Trump formally nominated Wolf for secretary ofThe Department of Homeland Security. But Wolf has yet to get a full vote in the Senate, keeping his role as "acting" secretary of DHS.
Garaufis explained there was an illegitimate shuffling of leadership chairs that broke the order of succession. "Therefore the Wolf Memorandum was not an exercise of legal authority," he said.
Court conferences will still be held to work out further rulings. However, this still brings relief to more than a million people; new applicants and those seeking their two-year renewals for protection under DACA.
Jose Roriguez, 22, biochemistry major at Mt. SAC said that this ruling could lead to more opportunities for him as a DREAMer, especially for gaining citizenship and studying abroad
"Hopefully it's not swept under the rug and forgotten," he said.
SAC.Media's VOICES DREAM correspondent, Clyde Marty, 22, mathematics major hopes that this ruling leads to an expansion of DACA.
"Personally, this ruling represents a big win for me as well as the undocumented community. DACA being in limbo surely terrified those who were under its protection. Although I don't qualify for DACA, I empathize with the fear," he said. "This ruling not only temporarily alleviates that fear, but also provides undocumented individuals great hope that they can continue living a life of liberty in this country."