Reopening Date Announced by Board of Trustees
Faculty concerned about employee vaccine mandate as proposed July 1 reopening date approaches
The Mt. SAC Board of Trustees met at their regularly scheduled meeting on April 14 via YouTube and announced certain parts of the school reopening process, as well as the internal negotiations between faculty and board members to ensure an effective and safe reopening for faculty, staff and students.
Robert Stubbe, Coordinator of Computer Facilities, announced reopening is scheduled for July 1, and said the district has made the decision to require all employees on campus to be vaccinated.
He did acknowledge that some members are unable to receive the vaccine.
"There are a certain percentage of folk who can't get vaccinated, so securing their rights are one of our top priorities," Stubbe said.
Emily Woolery, who recently stepped in to the position of Faculty Association President following Joan Sholars' resignation, expressed the staff's safety concerns returning to campus.
"With information that changes daily, faculty remain concerned about how safe they will be in teaching in packed classrooms," Woolery said. "We also assert faculty primacy and their role in determining the best modality for their classes."
Hugo Fulcheri, Associated Student president, said that Inter Club Council announced that 35 clubs have rectiviated for the semester and that these numbers are consistent with the number of clubs that reactivated last fall. Fulcheri said that this shows students continued involvement at Mt. SAC.
Chisa Uyeki, President of the Academic Senate Board, said course prefixes for ethnic studies have been passed by the Senate.
"The impact of the terrible violence and climate of hate that has been directed to our Asian and Asian American communities," she said.
"We know that it's impacting our students, we know it's impacting our faculty and staff," she said.
Laura Santos, Board of Trustees member, asked about the ratio of sexual harassments complaints filed to the amount that were substantiated. According to the report of the Title IX and Equal Education Opportunity, EEO, offices. There were 78 sexual harassment complaints with five subsatntiations.
Ryan Wilson, manager for Title IX and EEO, and Sokha Song, Deputy Director of Human Resources, said that substantiation was a high threshold, that the campus responds to all claims seriously and that one of the main issues for the low rates of reporting were due to communication efforts to publicize the the Title IX process' accessibility and use.
Wilson said that while sexual harassment complaints were lower than in previous years, it was potentially attributable to remote work and learning.
"This year we actually had more unlawful discrimination complaints in protected categories that fall outside of sex and gender," he said. "So, particularly more complaints around race."
The full board meeting can be watched online on Youtube.
The Mt. SAC Board of Trustees will meet again on May 12 at 6:30 p.m. over Zoom.
Leave a Comment
About the Contributor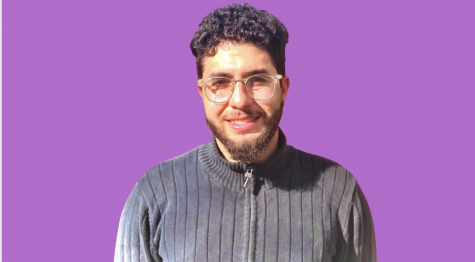 Fares Abdullah, Staff Reporter
Fares Abdullah is a student at Mt. SAC and a staff reporter for SAC.Media.