The Music Man of Pomona
A pandemic will not stop Victor Tessier from spreading his love for music
From volunteering at music venues to having his own start at music festivals, Victor Tessier is shaping Pomona into a city for local artists. Tessier, 18, has his own music venue called, The Haven, which is located on 296 W. Second St. in downtown Pomona. It hosts talented artists every second Saturday of the month.
The beginning of The Haven was something he started on his own.
"It started with my mom. She wanted to open up a restaurant," Tessier said. "There was an empty space next door… and since I've been booking in downtown Pomona for some time – it was two or three years now – I was like, okay, I want my own place. I want my home to feature local artists."
At 14, Tessier began to volunteer at shows going on around the Second Saturday Artwalk in downtown Pomona, where local artists come to perform, show off their artworks, sell crafts to the public and visit local businesses.
He learned how to manage the stage, box office and also helped set up the sound and lighting.
"From there, I just started booking my own shows with friends and local bands," Tessier said. "It kind of grew from there."
One of the local bands that have performed at The Haven is the Moreno Valley-based band SEPT, who have been regular performers since the summer of 2021.
"It's the communication you have. Sometimes, you need something, like turning up the mic a little bit. They're like 'Alright, I got you,'" SEPT lead singer Ben said about The Haven. "I love the back area. You can sit down, meet a whole bunch of new people and talk. It's just great."
SEPT's lead guitarist, Aaron, also has similar feelings about the venue.
"It doesn't feel like everybody's stuck up, everybody who's on stage and talks to afterward. Everybody's super chill," he added. "That back little area, [I] just like hanging out back there and getting to meet people personally, is very cool."
SEPT performs once a month during Pomona's Artwalk and gives their fans an additional performance at The Haven.
"I feel like even though we're not a Pomona band, like local to that scene, The Haven does feel like our home base," SEPT's frontman added. "It feels like when we show up, we know we're doing."
Another reason fans of SEPT look forward to performances at The Haven is that the band will tease new music during their live performances there.
Victor Tessier's first big venture was organizing the Minor League Music Festival at the LA County Fair in the summer of 2019.
"They wanted some sort of event to draw new demographics, new target audiences, especially the youth. They wanted more kids to be excited to come to the fair," Tessier said.
"They propose to give me a stage, a budget and a date. I took those, and I presented 25 bands, all local and younger, and produced a festival that really brought in new demographics for them," Tessier added.
With the success that Minor League Music Festival brought in the summer, Victor decided to organize a spring version of the festival for March 2020. Unfortunately, that was the time that the COVID-19 pandemic started to spread all over the country. Gov. Gavin Newsom had set a stay-at-home order which caused the Minor League Music Festival to be canceled.
"It was heartbreaking. I really put three months of work into that festival and to be told it's not going to happen two days before the event. It was really crushing," Tessier said.
That didn't stop Tessier from putting on a show and adapting to the obstacles of a global pandemic.
"I was resilient in keeping the momentum of the excitement for that music festival. And so, I kind of pivoted and adapted from the conditions and I had a small streaming festival with some of the bands that were going to play. They had smaller sets and did it virtually," Tessier said.
At the age of 18, Victor Tessier has learned a lot from the music industry, but the one thing that has helped him along the way is communication.
"I was a really shy person before, if someone came up and talked to me, I would try to avoid them in any way," he said. "But now, I can actually have a conversation and just communicate and network."
The road continues for Tessier who is ready to take on his big ambitions.
"I definitely want to get a degree [to] help my professional career; with my professional career, I want my music festival; to be a world-renowned event, I want it to have attendees in the 100,000s range. I want a chain of The Havens, small local music scenes, music venues that are safe for bands to perform without financial concerns or risks," he said.
Tessier is confident that the future holds more shows for him to organize.
"This is going to be my career. I know I belong in the music scene. I love doing it."
View this post on Instagram
Leave a Comment
About the Contributor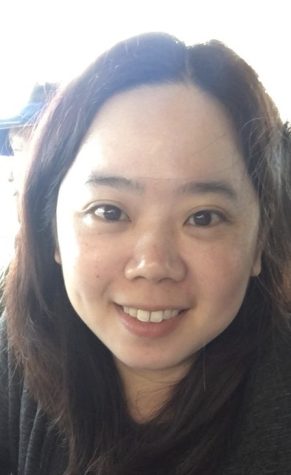 Christie Yeung, Managing Editor
Christie Yeung is Managing Editor and former features and gaming/tech editor of SAC.Media. She falls somewhere between a nerdie or a foodie, or is both. She likes to spend her spare time playing video games, listening to music, and watching funny videos on Youtube. She has a sweet tooth and has no immunity against anything with Nutella on or in it.