Bad With Money? Here's Your One-Stop-Shop
The Mountie Money Management Center provides all the information you need about finances
The Mountie Money Management Center is a newly established center that strives to teach students about financial literacy in order for them to meet their financial goals.
MMMC Administration Specialist II Patience Kleine, 44, never learned about financial literacy until she was 35.
"If I had [learned financial literacy] in school, I think I would have had a very different direction in life," Kleine said. "So I feel that it's important to make as much available to students as we can."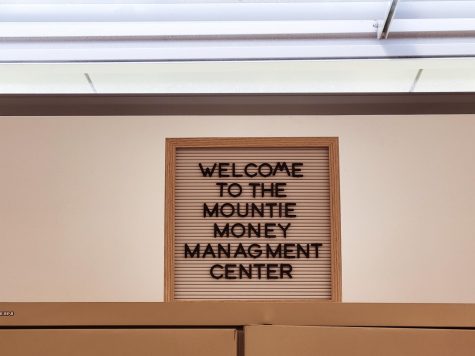 In order to teach Mt. SAC students about financial literacy, Certified Personal & Family Finance Educator and Accredited Financial Counselor AFC® Lisa Amos, 56, dreamed of a center for Mt. SAC students.The idea of the MMMC formed when it gained funding from a Title V 5-year grant in September 2019, leading up to the Spring 2021 virtual launch.
The center, located in Building 77-1055, provides students with resources and support for managing their money and planning for their financial futures.
A booth is open outside of Building 77, Monday through Thursday from 10 a.m. to 2 p.m. for anyone to talk and ask any questions. Everyone is welcome to stop by for cookies, refreshments and any information they might need.
19-year-old student ambassador Elizabeth Chong, who loves anything that involves organization, runs the booth.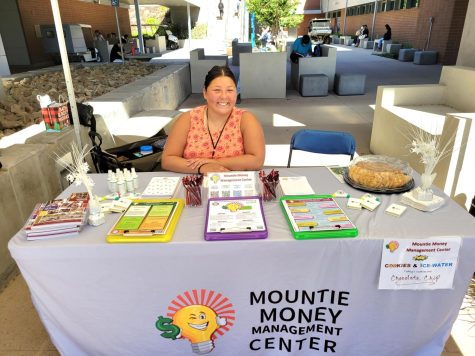 Chong said the center teaches students about personal finance and financial literacy in an easy and accessible way through the following services:
Financial literacy workshops via Zoom
Drop-in info sessions
Presentations for classes, clubs and programs
Peer mentor supports
Financial counseling sessions with Lisa Amos AFC®️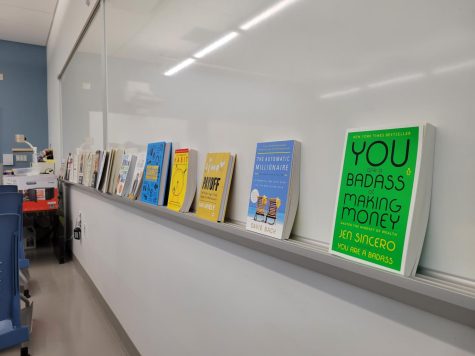 According to Trellis Research in the fall of 2020, a student financial wellness survey found that in two-year institutions:
68% of students worry about having enough money to pay for school
50% of students have run out of money three or more times in the past year
58% of students said their family's finances have worsened since before the COVID-19 pandemic
72% of students are less than confident they will be able to pay off the debt they acquired while in school
If you share these concerns, Chong said the budget hacks workshop is great for beginners. You learn how to start saving, create spending plans and how to reach financial security in order to meet your financial goals.
Chong hosts the budget hacks workshop which takes place April 20. It is her favorite part of the program's offerings.
"I love budget hacks because it really helps you be organized with your money and your spending plan," Chong said.
Workshops like Chong's are often offered in person at the center from 12-1:30 p.m. and via Zoom from 6-7:30 p.m.
Some of these workshops also offer professional instruction.
Amos is able to pick out exactly what information students need during workshops from her knowledge as an accredited financial counselor. Students would be able to have open and interactive discussions, where they can share their personal experiences, be heard and receive specific advice.
"It creates and fosters an environment of safety and security and openness to be able to talk about personal financial situations," Kleine said.
For this reason, no workshops were ever recorded, which allowed students to feel safe while sharing. One-on-one sessions by appointment are also available with Amos if needed.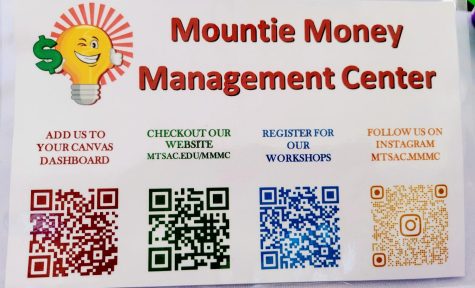 A Canvas platform with program information and communication as well as creating self-paced modules are available for students.
Fine arts major Marianna Cruz, 30, plans to attend the Managing Debt: What Not to Do workshop via Zoom 6 p.m. on April 12.
"I struggle a lot with money," Cruz said. "I don't understand loans, I don't really understand debt, and it's gotten me in trouble in terms of school by taking on debt that maybe I didn't have to if I knew what to do."
MMMC Successes from Spring 2021 to Winter 2022:
Weekly workshops held: 51

All workshops the first year were held virtually

Total Number of attendees (duplicated): 1181

Includes 173 for Winter 2022

Special request workshops and collaborations held: 20
One-on-one financial counseling sessions: 31
While the center aims to help students learn about personal finance and financial literacy, MMMC is also a place you can go for answers. The center provides resources to help manage money and connects students to other Mt. SAC resources, like the Fresh Food Pantry. The center encourages students to take advantage of all the resources that Mt. SAC has to offer.
Chong said being a student ambassador for the MMMC is her favorite job. She creates relationships with students and can tell that her work is empowering for students as well because they have someone to talk to.
She remembers having a student who came in and wanted to connect with a therapist from the Student Health Center. She put the student at ease and assured her they would figure it out together.
"My shoulder was her friend," Chong said.
Chong was so comforting that the student ended up talking with her the whole time and never made it to the Student Health Center that day.
"I just want to be there for students like they would be there for me," Chong said. "Being a student ambassador for me is to be there for students whenever possible."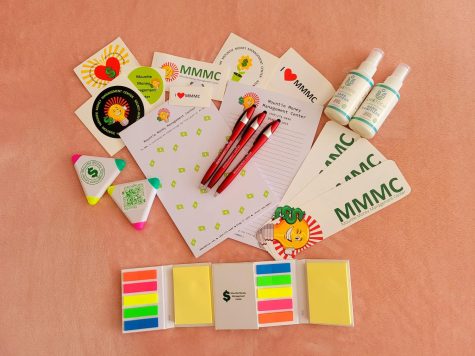 While the MMMC can provide many forms of support for students, the Title V Grant is a temporary financial source. This program wants to keep its funding by showing its importance to students, staff and faculty.
Stop by the MMMC open house on April 21 from 10:30 a.m. to 1:30 p.m. to learn more.
View Comments (2)
About the Contributor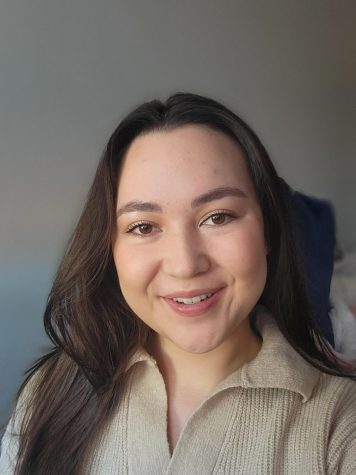 Andie Kalinowski, Features Editor
Andie Kalinowski is the Features Editor of SAC.Media.