Mt. SAC approves bachelor's degree in histotechnology
The Board of Trustees has brought Mt. SAC's first baccalaureate program one step closer to reality
During the Board of Trustees meeting on Sept. 14, professor of anatomy and physiology, microbiology and public health Carmen Rexach and professor of histotechnology Jennifer MacDonald gave a persuasive presentation that led to the board approving the bachelor's degree in histotechnology.
"There are only five institutions in the entire country that have a histotechnology bachelor's program. None of them are in California," Rexach said on the importance of the program. One of the prerequisites of the approval of a bachelor's degree at a community college is that the program satisfies a local need for such a degree unfulfilled by other academic institutions.
Rexach and MacDonald have been working towards making the program a reality since 2014, with the initial bill, SB 850, that allowed 15 California community colleges to offer bachelor's degrees. Then in 2018, another bill, SB 874, was introduced which made those 15 programs official. Finally, in 2021, AB 927 let all California community colleges apply for the opportunity to offer bachelor's programs that only 15 programs can be approved at a time, but up to 30 baccalaureate programs per academic year.
Since SAC.Media's last update on the school's first baccalaureate program, things have been moving forward. According to the presentation, the program's application is going through the last phases to make this a reality.
After getting the board's greenlight, the program still needs approvals from the Chancellor's Office, Accrediting Commission for Community and Junior College, and lastly, the Board of Governors in months to come.
The proposed timeline estimated that histotechnology's baccalaureate program can start as early as 2023.
Even though the program is being pushed to offer a baccalaureate degree, the option of an associate degree remains available. For the associate degree classes, each unit will cost $46. For the bachelor's degree, each unit will cost an additional $84, making it $130 per unit.
The future of the field in California is budding, as "the demand for these occupations is projected to grow by 17.8% by 2028," according to the report during the meeting.
Macdonald estimated that newly graduated students of the program can make up to $30-$35 per hour in this field, and said that many students got hired before they even graduated.
"We are a high demand, high wage program, and we have 100% placement rate with our students," MacDonald said.
Leave a Comment
About the Contributor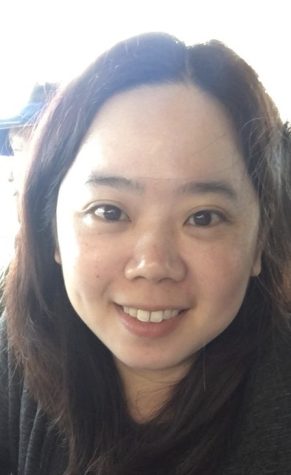 Christie Yeung, Managing Editor
Christie Yeung is Managing Editor and former features and gaming/tech editor of SAC.Media. She falls somewhere between a nerdie or a foodie, or is both. She likes to spend her spare time playing video games, listening to music, and watching funny videos on Youtube. She has a sweet tooth and has no immunity against anything with Nutella on or in it.