Opinion: So much for family values, Marjorie
Prominent conservative couldn't practice what they preach
Republican Rep. Marjorie Taylor Greene made headlines Thursday as news broke that her husband of 37 years, Perry Greene, had filed for divorce in the state of Georgia, on the grounds of their marriage being "irretrievably broken." According to the report by FOX 5 Atlanta, the court documents also reveal that the couple had already been estranged from each other prior to the divorce filing.
The Greene family's divorce brings to light something that isn't even remotely close to being the most shocking thing a religious zealot could do, but also implies that their marriage was not one that abided by the rigid Christian family values that the congresswoman is known for espousing.
To be fair to Greene, anybody expecting a politician, especially a Republican, to remain consistent in their views would be naive. In a sense, it is her narrow-minded worldview that sets herself up for a reality check.
Right-wing politics and American evangelical Christianity both share a deeply rooted basis in purity politics. Purity to them means many things, such as maintaining white birth rates, something Fox News primetime host Tucker Carlson has regularly promoted, or their perception of "traditional family values," such as restricting marriage for solely heterosexual couples as well as upholding gender norms within the household and much more.
Right-wing Christian idealizations of purity run much deeper as their dogma demands. The Bible lists many things as sin beyond just the seven deadly sins. Ultimately, adhering to these standards in the most absolutely "pure" fashion as demanded by right-wing Christians is neither realistic nor should it be demanded from average people.
Perhaps even more revealing about Greene is the fact that her and her husband had already been separated prior to the divorce filings. The exact timeline of this separation is unknown, but it's highly likely that for as long as she has been in office and perhaps even before that, Greene had been advocating for views on the "sanctity of marriage" that she herself was contradicting in her everyday life.
Interestingly, British tabloid Daily Mail alleges that the part of the reason for the divorce was Greene's affair more than ten years ago with a man described as being a "polyamorous tantric sex guru," however, these claims have been denied by the congresswoman and are currently unverified.
Regardless of what may have happened between the two, the marriage in the name of God between Perry and Marjorie will not be lasting until death do them part. A self-proclaimed "Christian Nationalist," Greene responded to Fox's request for comment, saying, "Marriage is a wonderful thing and I'm a firm believer in it." Carefully avoiding the word divorce in her statement, she concluded by saying, "This is a private and personal matter and I ask that the media respect our privacy at this time."
Her request for privacy is not unusual for a public figure experiencing a divorce, however, it comes off as ironic for a person who has accosted school shooting victims and voted against the Respect for Marriage Act in the House of Representatives, a bill that would codify gay marriage.
The Georgia congresswoman could take comfort in the fact that she is not the only far-right conservative to have family troubles. In fact, her idol and former President Donald J. Trump is no stranger to divorce himself, having been divorced twice prior to his current marriage with Melania Trump.
After a long day of actively trying to strip away the reproductive and marital rights of other Americans, perhaps the two can now confide in their shared personal struggles.
Greene's divorce comes at a very inconvenient time for her, with her campaign for reelection to the house ongoing and election day being just over five weeks away. The Nov. 8 election will have the controversial congresswoman facing off against Democrat Marcus Flowers, who has received upwards of $10 million in campaign donations, yet still faces an uphill battle in a district where she won 74.7% of the vote in the 2020 election.
Leave a Comment
About the Contributor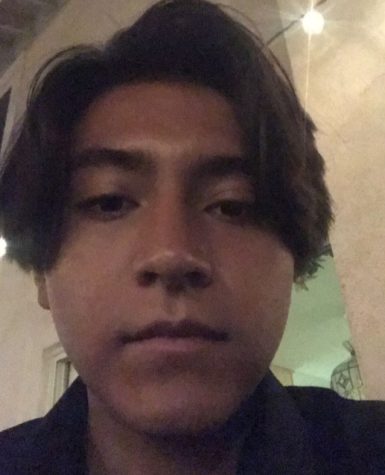 Ruben Montoya, Opinion Editor
Ruben Montoya is the Opinion Editor for SACMedia. As a journalist, he enjoys spicier, hot takes on the news. In his free time, he is a huge hyperpop and EDM listener, gamer and major fan of the Dodgers, Lakers and Arsenal FC.