Cafe 91: Win-win for students
A restaurants that gives students culinary experiences and a place to eat on campus
Hands-on learning is beneficial to students' education and Cafe 91 provides that exact experience for students interested in culinary arts. Located on the first floor of Building 78, the student-run restaurant gives culinary arts majors the chance to make food in a restaurant setting for fellow students to eat on campus.
"I have a lot of pride in this," said professor Shelley Doonan of Mt. SAC's culinary arts program, who wrote the entire curriculum for students and faculty to enjoy. "I wrote all of the curriculum for it and to see, to see it being enjoyed by other faculty and students and our students going through and going out into the industry. It's just, it's kind of full circle and very fulfilling that is working the way I envisioned it."
Students are working and creating food in a professional environment while people trickle into the building ready to consume food from their fellow peers. Music is played in the background and the neatly organized modern feel of the interior puts Cafe 91's environment in an entirely different category compared to other eating spots on campus.
"The building is beautiful. We moved in maybe five years ago now," said Doonan. "Four years, and we've been able to design a program and curriculum that allows students as a capstone to work in the restaurant, getting them ready for work experience so that they can go out into the industry with some preparedness."
Doonan added: "I think that the curriculum leads up into this and that they are ready for it. Right now, we only have three students that are enrolled in the class and so they're doing the line and serving the front of the house. So that's pretty remarkable that we have that level of students that can that we can do that and still provide the level of service that we have been providing."
Ashely Wallace, 20, visited Cafe 91 and reflected on her experience.
"It's a nice vibe and it felt nice to eat here. The restaurant tables and like setup is really comfortable for you get settled and enjoy the food," she said. "It was a really nice place and the food was good. I didn't know the school had a place like this until my friend invited me to come with her. I'll come again and to try some more stuff for sure."
The menu provides food options such as salads, soup and sandwiches, all under $8. The Cafe 91 signature burger has melty cheese on top of a well cooked beef patty with the choice of house chips or a salad. Another item on the menu is the smoked bacon Mac & Cheese that gives a warm and flavorful pasta taste with bacon bits and fried onions on top. The portion sizes are enough to leave you satisfied at the end of the meal.
The students working there are all in charge of guiding guests to tables, taking their orders and preparing the food. Having this experience allows for the students to deal with situations similar to the real world. For lots of previous students of the program, this is an experience they are grateful for.
"Everybody that goes to the restaurant series, emails me after and they're like everything that we have learned, we're utilizing in wherever we work," Doonan said. "I've had a few that go to Disney and they're like everything that we learned, we apply here every day. That's what they train on here. And so I think the big takeaway for our students is that how real life it is and how applicable everything that we teach is to our industry."
The revenue collected from the dining experience goes directly to support the needs of the program. The operating days are Tuesday, Wednesday, and Thursday, from 11:30 a.m. to 1:30 p.m.
"It's so cool to see the program the school has, it makes me so interested knowing this all done by students and they are going to do this for their career," Wallace said. "The quality of the food was so good and I'm so glad my friend brought me here. Getting these reactions is exactly what makes working at Cafe 91 worth it."
Leave a Comment
About the Contributor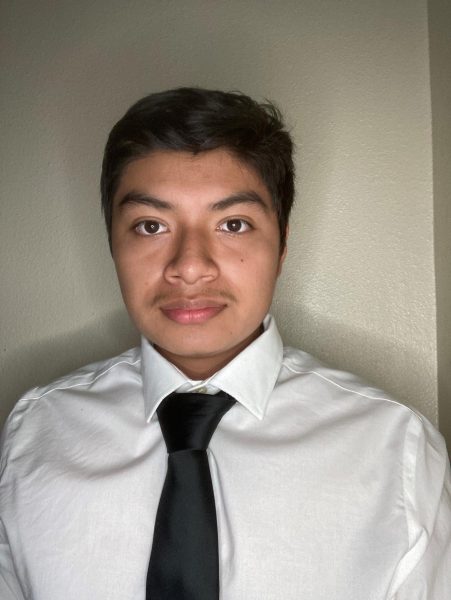 Alex Ruiz, Opinion Editor
Alex Ruiz is the Opinion Editor.