Not Our President
Nov. 8 was as a day when millions of people in the United States collectively mourned the rise of a demagogue. It was also the day that a handful of my colleagues and friends within the newsroom, a safe zone and second home for many of us, felt unsafe in our own skin. As journalists, we have a duty to the public to report the facts, but at SAConScene, we are taking a stand and declaring that Donald Trump is #NotOurPresident.
Our newsroom is diverse with people from different backgrounds, which is what makes Donald Trump becoming our President-elect so terrifying. We feel strongly about these issues, because we have become a family—a family filled with children of immigrants, members of the LGBTQ community, and people with varying skin tones, cultures and religions. We learn daily from each other. Whether it is sharing my Armenian traditions, learning about our adviser's Italian roots, or having our resident Latina tell us all about how good cow tongue actually tastes or our Bengali/Muslim staffer telling us where to get good Bengali foods, we are the definition of a melting pot.
We also have one thing in common. Our rights as journalists are under attack.
Days after winning the presidential election, Trump tweeted "Just had a very open and successful presidential election. Now professional protesters, incited by the media, are protesting. Very unfair!" Our President-elect believes that the media, that which reported on him heavily due to the shock-value and readership that came with his name, is the reason why millions of people from different backgrounds united to protest against him. We are in danger. Our futures, and our professional futures, are at risk.
Trump has tried to intimidate Jeff Bezos, owner of Amazon and the Washington Post, with an antitrust suit and has gone to Twitter to expose his hatred of the New York Times. If two major news organizations can be attacked by our President-elect for covering the facts and holding people in power accountable, what message does that send to college student journalists?
The First Amendment is in place to protect the five freedoms of religion, speech, press, assembly, and petition. For journalists, the most important being the freedom of press, which ensures no governmental censorship. The staff of SAConScene will not sit idly by a tyrant who is threatening our constitutional rights as journalists. We are taking these attacks very seriously and are committed to reporting the facts surrounding this new administration, and educating our audience so they can not only know what's at stake, but also make informed decisions now and in the future.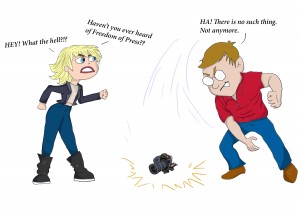 As we launch our news site, powered by the Washington Post, we see this as a chance to push ourselves to investigate the news, distinguish clearly the facts from the lies, and to tell the stories of the student body and our community members who are living in fear.
The editors and writing staff welcomes your input, feedback and your suggestions.
Leave a Comment
About the Writer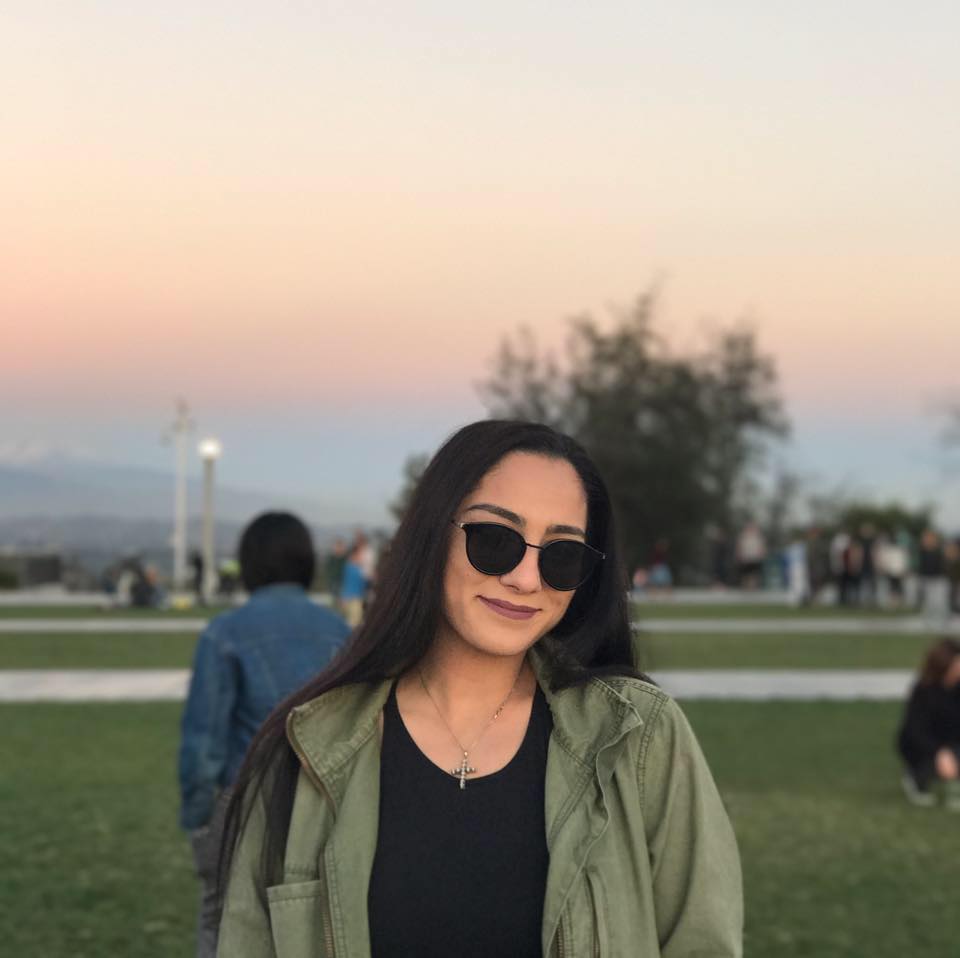 Talin Hakopyan, Author
Talin Hakopyan is a Senior Staff writer for SacOnScene and is Editor-In-Chief of SAC Media, a site that was created under her guidance and vision. She is a journalism major and is the 21-year-old Armenian version of Kanye West. She plans to transfer to some cool college in the fall.