Dear The Golden Girls, Thank You for Being a Friend
A few nights ago, I was scrolling through my Facebook feed — as I do every night, in my desperate hopes of falling asleep before hearing my family wake up for their school/work days — and I found an article, amidst all of the shared "cute animal" and "recipe hacks" videos, that I laughed at, but knew I would heavily relate to. It was published by Vice and the headline read, "Millennials Have Discovered 'Going Out' Sucks." I opened the article on my new iPhone 7 Plus, that is so large that I swear I'll get arthritis, and it told me everything I already know about my generation: we don't know how to date, we don't know how to manage our money, and the one I scoffed at, we are the "streaming generation."
I closed the article, pondered on the fact that I have a reasonably good social life, un-paused the television screen and was transported to Miami Beach in the 80s with my good friends, Blanche Devereaux, Dorothy Zbornak, Rose Nylund, and Sophia Petrillo.
The Golden Girls is a special show to me. It ran for seven seasons, and ended before I was born, but I have vivid memories of crawling into my parents bed and watching a few episodes before passing out and having my dad take me to my bed. It was a part of my childhood, even though I didn't thoroughly understand the issues the four women handled, but when I saw that all 180 episodes were on Hulu, I truly became one of the millennials the Vice article was talking about. No really — I haven't left the house in days. Why would I when I can binge-watch and dream about talking over cheesecake? If you haven't watched the show, you won't understand the cheesecake obsession. But also if you haven't watched the show, I want nothing to do with you.
It's been over 30 years since the show aired, making it seem outdated and timely, yet the show tackled issues such as ageism, homosexuality, medical emergencies, and what life without being codependent on men is like. Now that I'm older and understand the topics surrounding each episode, it made me realize how progressive the show was at the time. The four women work through their troubles and support each other, proving to be a feminist show, and they aren't afraid to stick it to the man.
Show creator Susan Harris said, "We liked to tackle — not outrageous issues — but important issues. Things that I knew that people went through that hadn't been addressed on television."
Even now, especially with Trump as our president, shows and networks struggle with tackling social issues, especially with humor. With that said, Black-ish does a great job at it, so make sure you watch that. It's also on Hulu. Note: Hulu didn't sponsor this article, I just love it.
The Golden Girls was, all-in-all, a feel-good sitcom. Just like in Desperate Housewives and Sex And The City, it's easy to find a character(s) that you connect to. In my case, I identify with Dorothy, the strong, sarcastic and intimidating member of the cast, played by Bea Arthur. The hot-button issues were dealt with old-school humor and a heavy dose of sarcasm, which is what makes The Golden Girls such a memorable and iconic show.
Harris went on to say that she believes that so many young people love the show because it's hilarious, but also that it has a comforting mass appeal since these women found themselves when they found each other.
"Then they constructed a family that really, really worked. They encouraged each other and had a life together. It showed that you didn't need the customary, traditional relationship to be happy. It paints a picture of all the possibilities for family. I also think young people like Sophia because she says whatever pops into her head!"
The Golden Girls obsession has stood the test of time, as pins of the four women are being made for us to pin onto our denim jackets and there's even a cafe in New York City, Rue La Rue, that's dedicated to Rue McClanahan, who played our favorite Southern promiscuous queen, Blanche Devereaux. The cafe, which is basically a Golden Girls and Rue McClanahan museum, attracts hundreds of customers a day and carries the motto "thank you for being a friend."
These four women are like family to me, and millions of others around the world. I see bits and pieces of my grandmothers in Sophia, and even myself. Hearing the theme song literally is like a huge burst of serotonin for me, because it just makes me happy. It reminds me not to be afraid of aging, because if you're badass now, you'll be badass in the future.
The resurgence of the show is a reminder that things may not last forever, but they will end up on a streaming platform and take over your life. If any of my friends are reading this, I've just started season two, so I'll see you guys in a few weeks.
Leave a Comment
About the Writer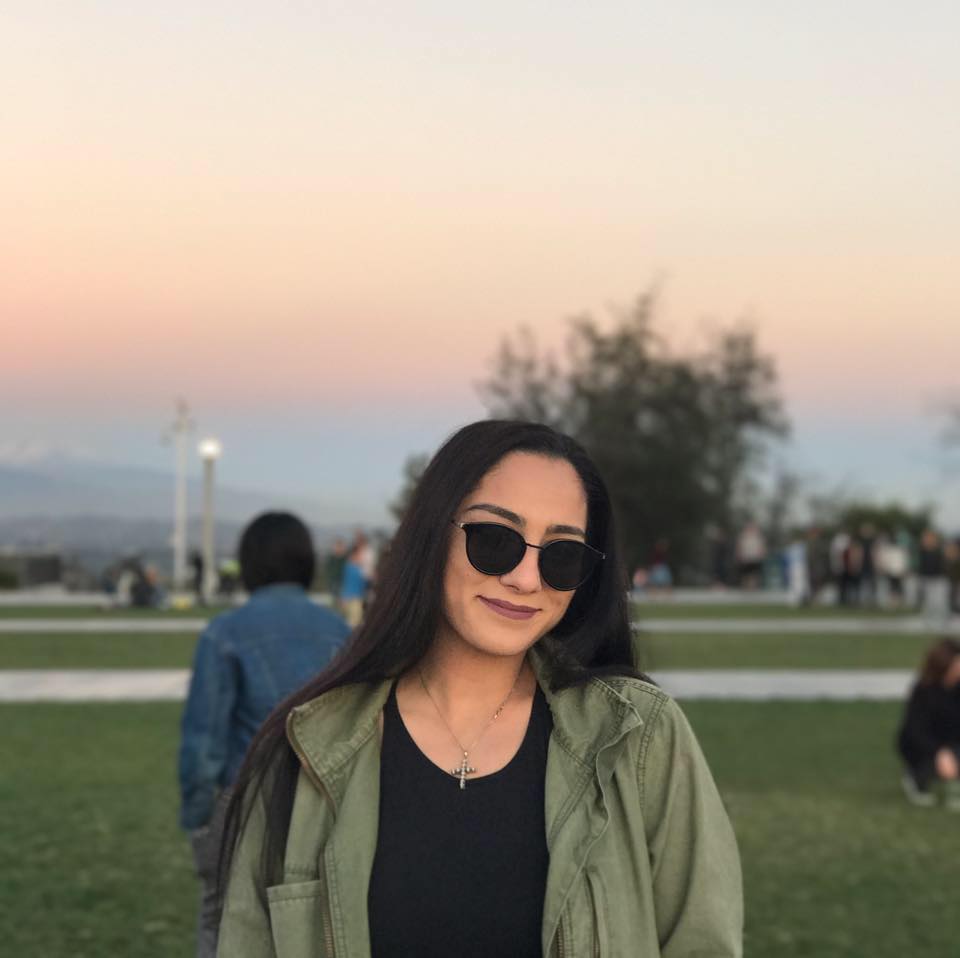 Talin Hakopyan, Author
Talin Hakopyan is a Senior Staff writer for SacOnScene and is Editor-In-Chief of SAC Media, a site that was created under her guidance and vision. She is a journalism major and is the 21-year-old Armenian version of Kanye West. She plans to transfer to some cool college in the fall.