Oscar Fashion Recap
The Oscar red-carpet is one of the most famous fashion runways in the world, where international designers try to set their brand with Hollywood names.
Gold swept the floor this year. Long-sleeved dresses were also popular. Since rain was forecasted, designers and stars came prepared for a chilly night.
Chrissy Teigen showed off her baby bump last year on the Oscars red-carpet. This year, she flaunted her amazing curves and open back with a white and gold Zuhair Murad Couture and Lorraine Schwartz Jewelry.
Amy Adams didn't walk the red carpet, but that didn't stop the cameras from capturing her incredible plunging neckline and metallic long-sleeved Tom Ford dress.
Dakota Johnson embraced the old Hollywood look with a silk satin gold Gucci gown.
Jessica Biel strutted in a concealing Kaufman Franco gown and Tiffany & Co. jewelry at the Oscars but changed into a more revealing Ralph Lauren attire, with a cape-like top connected to a tight cream floor-length tube dress.
Emma Stone might not have been political on stage, but she definitely made a statement with her Givenchi Haute Couture flapper-like dress and a pin of the Plan Parenthood logo. Do I see a rebel theme here?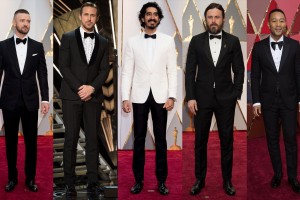 Facial hair was definitely another fashion statement this year, from a simple goatee like Oscar winner Mahershala Ali to a full-grown beard like Casey Affleck.
Besides his Academy Award, Casey Affleck is, by far, the winner for the longest beard He's currently working on a film he wrote and he's directing, Light of My Life, about a father and daughter stuck in the woods. Although some would prefer his baby smooth face, he looked like a stud in Louis Vuitton.
Justin Timberlake in Tom Ford couldn't stop the feeling of amusement as he photo-bombed on the red carpet and even though his face might not show it on the pictures, he posted on his Instagram "I don't know how to process the fun I had last night."
Dev Patel stood out with his white custom Burberry tux.
Ryan Gosling and John Legend matched in Gucci with a black bowtie and black-and-white tux, but Gosling took it up a notch with a velvet touch and fringed shirt (and a longer beard… sexy, right?).
Speaking of sexy, Kirsten Dunst, Jennifer Anniston, Salma Hayek, and Alicia Vikander killed it in black. From lace to sequence to plain and simple, these women made a spectacular appearance.
With so many celebrities in amazing attire, it was definitely not easy picking out the best ones. But instead of giving my opinion, why not let the audience decide: Who wore it better?
Leave a Comment
About the Writer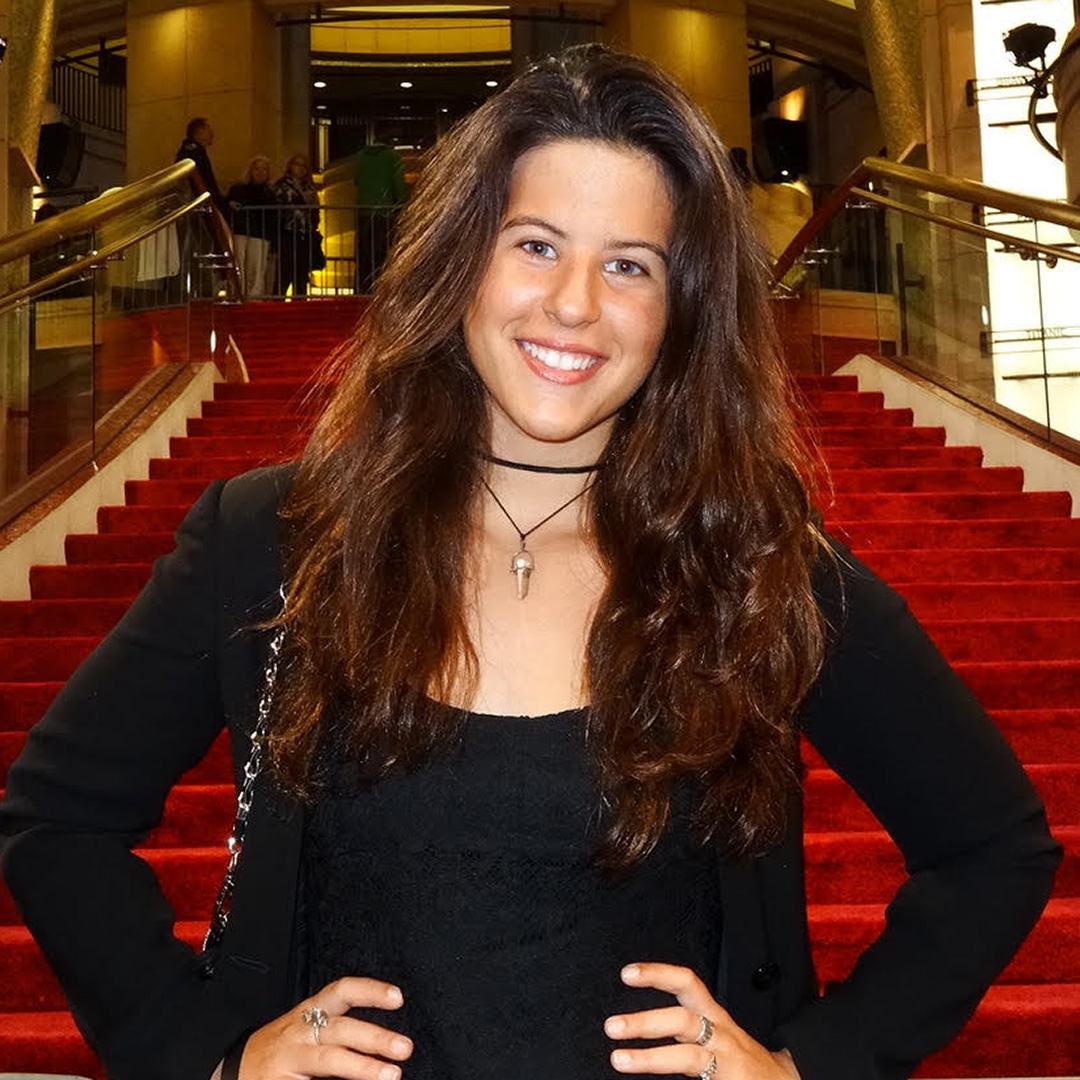 Melody Waintal, Author
Melody Waintal is the Editor in Chief for SAC.Media. She is a journalism major and has been covering red-carpet events from movie premieres to The Academy Awards since she was 15.