The Karl Benjamin Exhibit
From now until Dec. 8, the Mt. SAC Art Gallery is hosting "Close Values: The Legacy of Karl Benjamin," featuring paintings from the late American Abstract expressionist in his honor. Karl Benjamin is well known in the art world as one of only four "LA-based Abstract classicists."
The Chicago-born former veteran and teacher found his artistic calling later in life, when he moved to Claremont, California and discovered painting. His style is known for its hard-edge, geometric shapes, but the exhibit also features some of his earlier works from the 1950s, before he established his signature.
In the exhibit guide booklet, Gallery Director and Exhibition Curator Fatemeh Burnes wrote, "His approach was deeply spiritual and filled with joy. He didn't read any symbology into his forms and compositions, but simply generated his paintings […] out of the joy he derived from everyday life."
The paintings on display have never before been seen in another exhibit. They were lent to the gallery primarily by friends and family who received the pieces by Benjamin throughout his life either as a gift or via trade. Each piece holds significance to both the artist and the owner, but the lenders were willing to part with them temporarily to honor the late artist.
Each painting is accompanied by a personal story including one by his son, Bruce, who was given a painting titled "#17" as an incentive for quitting smoking. Other stories include his family, his students, and friends who traded their own work or service for one of the pieces. A booklet of all these stories can be viewed at the gallery.
David Pagel, an art critic who personally knew Benjamin and teaches at Claremont Graduate University, brought a few of his second-year graduate students to view the show.
"What I always love about Karl's work is it always seems so fresh and new. It's surprising, even though I've seen it over and over again, there's still something there," Pagel said.
Mt. SAC also has a close relationship with Karl Benjamin. The art department has four mosaic murals based on Benjamin's triangular paintings. Benjamin himself gave the rights to his artwork to be recreated on campus. There are plans to create four more, once the gallery has the funding for it, which is one reason this exhibit was put together. Cynthia Orr, assistant to the director at the gallery, said they "hope to raise attention and awareness of the artist and this project."
The gallery hosts three shows an academic year. Two of these shows feature professional artists from a variety of backgrounds and mediums. The artist themselves, when available, are usually present during opening receptions, giving students an invaluable opportunity to speak to a professional.
Gallery Preparator David McIntosh said, "We have some great stuff for the community to see, and also for our students that, they, you know, may not have had an opportunity for at another facility."
According to Cynthia Orr, the gallery really strives to give Mt. SAC students and the community inspiration and exposure to a variety of artwork and experiences.
"It's not just paintings we're throwing on a wall. It's about making sure it's significant to students' education and the community," Orr said.
The third show the gallery puts on is completely for the students. For a small fee, students can submit their own artwork for consideration. Anything from paintings to ceramics to animation is acceptable, giving students of all artistic backgrounds a chance to have their work professionally displayed and giving visitors an array of work to look at.  
The gallery is "not just for art students," Orr said. It also draws in art enthusiasts as well as the surrounding community as a whole. Admission is free and open to the public. The Gallery hours and exhibit details can be seen online at http://www.mtsac.edu/artgallery.
Leave a Comment
About the Writer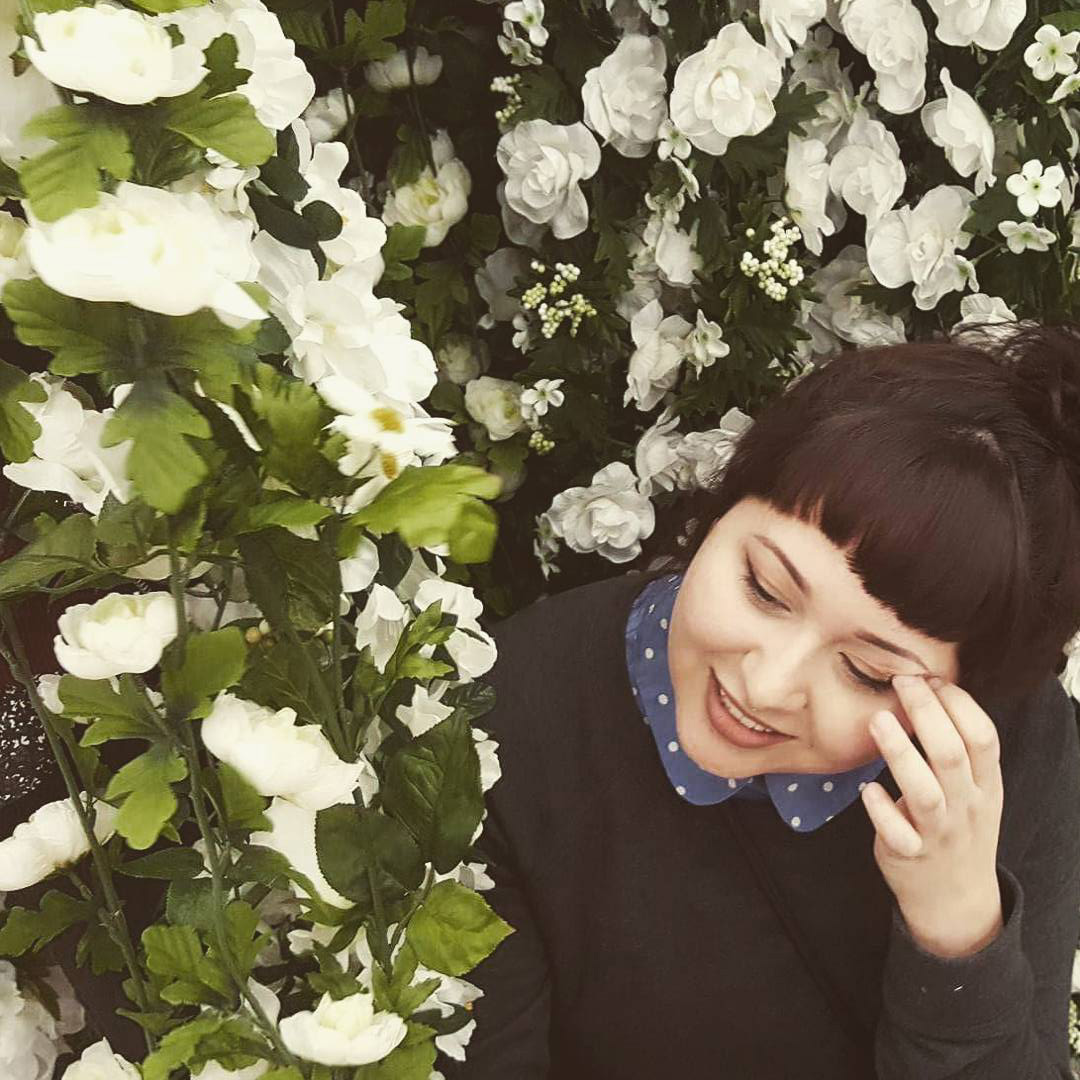 Dalia Quiroz, Author
Dalia Quiroz is a former feature editor for SAC Media, and tea addict by night. She graduated Cal State Fullerton with a background in illustration. Her passions include drawing, crying over her favorite shows, and having the sassiest cat in the world.