Ironman Triathlete, World Traveler, English Professor
A refreshing 2.4-mile swim.
A gratifying 112-mile bike ride.
A brisk 26.2-mile marathon.
These adjectives aren't normally paired with those nouns. In fact, most people would shudder at the mere thought of completing one of those tasks.
But for a select few, those mountainous lengths seem so compelling that they bundle them all into a single, three-part, 140.6-mile, all day event they affectionately refer to as the Ironman race.
One of those insane enough to compete in these Ironman races is Jason McFaul, an English professor at Mt. SAC, who also happens to dabble in international travel.
McFaul teaches Freshman Composition and Critical Thinking and Writing at Mt. SAC, where he has been a full time professor since 1999.
The 43-year-old is tall and thin, with a perpetual tan and shaved head, and doesn't come across immediately as an elite athlete. In fact, while he often shares stories of his international trips with students, he rarely mentions the 34 Ironman competitions he has competed in. He finished his first Ironman race, an almost 13-hour affair in extreme heat, at Ironman Vineman in August 2003.
"I was pleased to have finished, and I promptly told my mom that I'd never do a full-Ironman again," he said.
10 months later, in July 2004, he found himself in Frankfurt, Germany for his second Ironman competition.
"It's funny, but when you realize that you're capable of much more than you ever thought possible, and when there's an opportunity to reinforce that realization by simply finishing another Ironman, it seems fairly logical to chase that reinforcement," he said.
These competitions have taken McFaul to South Africa, Japan, Malaysia and France – not to mention his 10 visits to the Ironman Arizona competition since 2005.
Along the way, he has also finished a spattering of marathon runs, 5K runs, bike marathons, half-Ironman triathlons and other smaller triathlons.
Of course, in a sport where not many things go right, McFaul has had his fair share of complications. At Ironman Arizona 2008, he spent the race battling food poisoning and finished over 14 hours later with a new personal-worst time of 14:18:05. At the 2015 Ironman World Championships in Kailua-Kona, Hawaii, he rode almost 40 miles on his bike without the ability to shift gears.
"[At] Mile 75, as I was finishing the final climb out of Kauaihae onto the Queen K, I attempted to shift gears. Nothing happened. So I tried again. Nothing," he later wrote on his blog, which includes reports from his races, information on the trips he takes, advice for training and racing and lifestyle tips.
Then there was the Ironman competition in Korea, where he was a guide for a fellow participant who was blind. According to Ironman's competition rules, blind athletes who use a guide must be tethered to their guide during the swimming and running segments and must ride a tandem bike with their guide during the bike segment.
"So if you need to get off [the bike] on an uphill grind, you have to ask. And if your chain breaks at mile 95 of the bike, you have to remember that this may be Bill's only opportunity to complete an Ironman," he said.
"And when you barely beat the cut-off, after walking in your bike cleats for 11 miles, and then you start the run and learn that the athlete you're guiding wants to walk the marathon…you walk," he continues. "It took us approximately seven hours to walk the 26.2 miles. It was painful. But we finished. And Bill is now an Ironman."
While guiding, a blind triathlete is certainly rife with its own challenges, he says his worst race was in Malaysia in 2010, where there was not enough to drink for all of the participants in the bicycling segment of the race.
"They ran out at Mile 60 of the bike, which meant that I rode for the next 2.5 hours without any water, sports drink, etc. By the time I dismounted, I tried to make up for what I'd lost, but at that point you really need an IV," he says.
He also said the weather that day reached 90 percent humidity, but that he was still able to finish despite his body working against him.
"[Not] only were my big muscle groups cramping, but my hand, my pinky, my left toe, my neck would cramp and contort so badly you'd think I was somebody's voodoo doll. Further, I couldn't stop hiccupping. It was incessant. But I finished," he said.
"But I finished" tends to be the capstone to each of his war stories. No matter how bad it gets, he always finds it in himself to finish, he said. "If you just feel like you should quit, sure, you'll feel good temporarily. But then the mental torture truly begins, and it can last for years."
So he trudges on – abdomen seizing, food revolting, feet blistering – until he finishes. And then he signs up for another. And along the way, he experiences some remarkable moments. Some – like competing in two Ironman World Championships – are remarkable even from the outside, with no context. Some can only be fully understood by the person experiencing them.
The Ironman World Championship 2014 in Kailua-Kona, Hawaii was both.
"Right around Mile 25 of the run, I saw my dad. He was by himself, taking photos of me and shouting words of encouragement," McFaul recalled in a race report on his blog. "He was a bike racer. A very good one. And fast. He's never seen me go this fast. And here I was, doing it on triathlon's biggest stage."
That year, McFaul was ranked first in the US and third globally among 40-44-year-olds in Ironman's All World Athlete rankings. While McFaul has been running triathlons since the turn of the century, he's been an English professor since 1996. By the time he began running triathlons, he was already a full time professor at Mt. SAC.
Despite his thrilling double-life, he still says he loves teaching. His unique experiences and perspectives can reach students in ways that other instructors may not be able to.
"I'm occasionally able to expand students' perceptions of the world," he said. "Often by telling a travel-related story about finding myself trapped in the Cu-Chi Tunnels of Vietnam, or taking a big bite out of an uncooked goat's heart in India, or holding hands with a million Brazilians on Copacabana Beach in Rio de Janeiro during a New Year's Eve countdown."
But McFaul didn't exactly dream of becoming an English professor, and was originally on a trajectory to forgo finishing college completely. He had tried college, but dropped out of Cal State University Long Beach, and at 19 was on the verge of being promoted to district manager for a marketing firm.
"It was 1993, and I was just about to sign on the dotted line, collect a $4,000 signing bonus, and very likely earn $100,000 a year," he recalled.
McFaul's parents were not nearly as enthusiastic as he was – as he had expected them to be. Instead, they wanted to discuss the idea in person.
"What I didn't realize was that our meeting was an intervention," he said.
As it turned out, his parents were deeply troubled by the fact that McFaul was not planning to finish college. He was set on taking the promotion until – four hours later – his father was finally able to convince him.
"If I'm on my deathbed," he recalled,  his father saying, "I'll know that I did everything I could to make your mother and brother successful. But I'll know that I failed with you. The next day I registered for classes at a community college," McFaul said.
As with everything else in his life, McFaul's parents are relatively unconventional.
During World War II, his mother's family (she was not yet born) were held in a Japanese internment camp. And when they started dating, his mother and Scottish-Irish father were living in a United States that was still experiencing a Vietnam War.
"I suppose one of the messages I assimilated from my childhood was this: it's good to be different," he said.
And since most English professors don't find themselves taking weekend trips with their wife to Bogota, Colombia or running an Ironman race in Frankfurt, Germany, it seems McFaul has taken that piece of advice to heart. But McFaul maintains that his lifestyle is not beyond reach for the average person.
"I know poor rich people, and I know rich poor people. The key is to dream big but still live within your means," he said.
For McFaul, that means racking up airline and credit card rewards points to use toward his flights and hotels while living a relatively simple life at home. He lives in a modest-sized house in Chino Hills, California with his wife and their dog, Kona, named after the site of the annual Ironman World Championships.
However, it also means spending each of the last 13 New Year's Eves in another country and visiting about one-fifth – McFaul estimates he has visited about 40 countries so far – of the world's 195 countries.
His list of international conquests includes repeat-offenders like Mexico and Japan, which he will visit next year with his wife and her family, and others like Hungary, Singapore and Vietnam.
For those wanting to explore more of the world than their own zip code, McFaul has some advice.
"If you don't know about money management and wealth building, it's your fault. Never before has information been so available," he said. "There's no secret handshake."
And while these days he is usually the one handing out life lessons as students exit the classroom, he still remembers an important lesson he learned from his parents' uncommon pairing.
"When you know what you want, go after it. And if you're not on the side of the majority, you may be doing something right," he said.
McFaul seems to love running marathons after swimming in open water for an hour and bicycling an impossible distance, so he must be doing something incredibly right.
Leave a Comment
About the Writer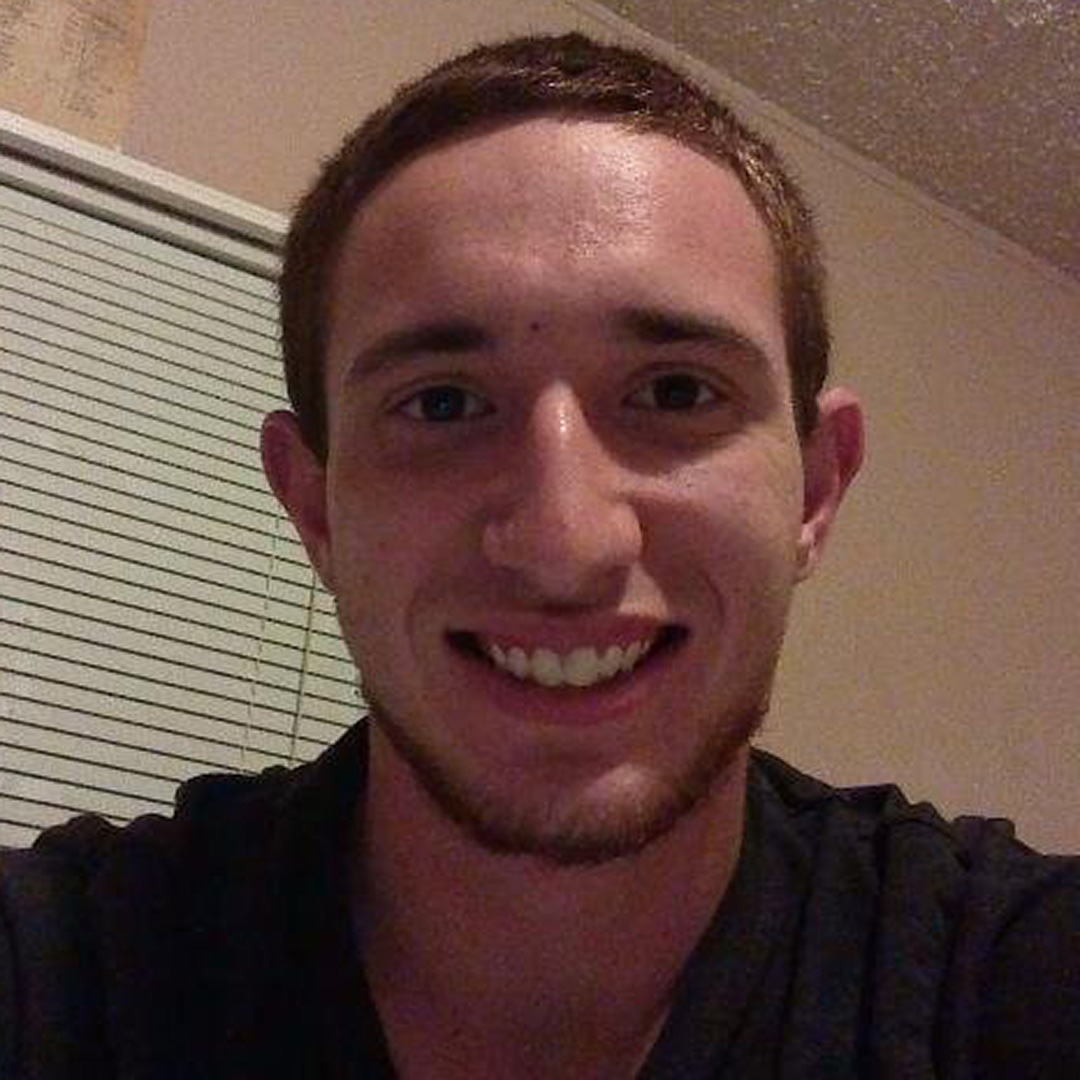 Christopher Rosato, Author
Christopher Rosato Jr. is the former news editor for SAC on Scene. He is a journalism major who loves baseball, community news, and his dog.