Student Athlete Leaps Towards Tokyo 2020
"I'm going to win, I'm going to win, I'm going to win."
Giovanni Hernandez Velez repeated this to himself over and over again as he sauntered around the track, gripping the pole with both hands. Not one, not two, not three, but many pairs of eyes followed him as he made a beeline for his seat and sat down. Rivalry and tension hung thick in the air—the stares were piercing, the sounds, deafening. Finally, it was time for Giovanni to jump. He could see the crossbar hanging there in all its glory, waiting for him to come clear it.
"You can do this."
Velez gave himself a final word of encouragement and started running. The crossbar was now right before his eyes. He briefly felt himself going over it, and landed on the cushion with a big thud. He quickly looked up and saw the bar high up in the air, balanced. The cheering and yelling came then.
Velez is the winner of the 2016 California Community College Athletic Association Track and Field State Championships held in May at San Diego Mesa College in San Diego, Calif. He was named the Championship Field Event Athlete of the Meet for his win in the pole vault event.
Velez is also a rising star—he has secured himself a slot on the list of athletes who may represent Mexico in the 2020 Tokyo Olympic Games.
"To qualify for the Olympics, you need to reach a certain mark. It's 18 feet, 6 inches so right now, I have four years to reach that. It sounds high, but at the same time, I have a lot to improve on and the coaches I work with are going to help me," he said.
He currently holds a personal record of 17 feet.
Velez has already competed twice in regional meets for Mexico, and has been selected to represent Mexico in international events scheduled next year. Although he's excited and grateful for being given the opportunity to possibly represent his home country in the Olympics, as an American citizen, he has mixed feelings.
"It feels great, you're not representing a school, you're not representing yourself, you're representing a country, so you feel proud of just wearing a flag on your chest. However, the United States is part of my life. Even though I grew up in Mexico and I consider myself a Latino, it's bittersweet because I'd rather compete for USA."
Velez was originally introduced to pole vaulting in Mexico. After his parents' divorce, he decided to follow his mother and sister back to Mexico. He was nine.  
"I was raised in Mexico, so when I was over there, I started with the long jump. Every little kid starts off with a random track and field event. I had always been an adrenaline junkie since I was young. I saw part of my team [pole vaulting] and I told my coach I wanted to try it. During my first practice, I jumped 10 feet. That was like jumping top national level for a high school freshman, and I was hooked," he said.
Velez was a part of the Special Forces back in Mexico, but wanting to continue his education and pursue his dream as a pole vaulter, he got out of the Army. When he returned to the United States, he was 20. He had spent 10 long years in Mexico.
A typical, driven athlete may consider those years as wasted time. However, Velez loved every moment he spent in Tepic, a little city in the state of Nayarit, Mexico.
"[Tepic] is a beautiful place close to the beach. I was raised in a culture of seafood. A lot of Mexicans drink beer and that's what a lot of my friends and family did. We ate, we drank, we had fun. We're warm people, we love to dance, we love to have a great time. In the little city I lived in, people are so warm. You just meet someone and they give you a hug and talk about their life. They're the nicest people ever. If I have an opportunity and have kids in the future, I will take them to Mexico and to that little city," he said.  
But coming back to the United States after spending his whole childhood in a foreign country gave Velez a lot of hardship. Language wasn't the only barrier.
"When I moved to Mexico, my only language was English, so getting used to the language, the different types of people, people saying hello, hugging you and kissing you was hard. Then coming back to the States was weird because after 10 years of speaking only Spanish, I had to fix my sentences and talk a certain way. Also, the people here are different; you don't show as much emotion as you do in Mexico. It was hard," he said.
Training methods were also very different here in the United States, which initially baffled Velez. One of his coaches in Mexico was into getting big and strong, and the other one was about being fast and able to jump high without a pole. Giovanni Lanaro, his coach here at Mt. SAC, had another idea.
"Here in the States, you need to be fast, built and really, really agile. I didn't know if that was going to work. And the coach here, Giovanni Lanaro, is focused on technique—movement of your arms, movement of your hips, movement of your stride. It helps me more. Here, it's better," he said.
Velez trains three to four hours, Monday through Friday. On the weekends, he runs or goes to the beach.
"Because pole vaulting is not an only sprint or only distance or only strength event, we combine everything. We can do hills workout or speed workout, or one day we can do endurance running on the bleachers in the stadium. We also lift a little for functional training," he said.
Despite his positive attitude and hardcore training, Velez hit a slump in 2012—he just couldn't break his PR of 16 feet, 5 inches. Everything was a straight plateau until this year.
"I was stuck from 2012 to 2016. I was not improving. I was in a hole for four years," he said.
Maybe the slump, among other hardships Velez faced throughout his career, was one reason his family never gave him their full support. Velez is the first athlete in the family, and he understands they didn't know what to expect of one.  
"My family just thought it was a waste of time, so when I qualified for a national event, they started showing more interest and being proud. They're like, "If you're going to do something, be the best at it. I don't want mediocre." My grandpa, whom I look up to, always tells me to be the best. And even if I don't do so well, he tells me to believe I'm doing a great job," he said.
Luckily, Velez made a comeback, thanks to his strong mentality and support from the crowd in the stands.
"My brain is my biggest rival. I sit down and tell myself that I can clear this bar, that I'm going to do this. I'm also the type of guy who needs support from people. That's when I perform best. Some people freak out when people look at them, but not me. I'm like "Watch me, because I'm going to do great right now." That's how it works for me," he said.
Sure, Velez loves the crowd, but he doesn't hesitate to say his coach's name when asked who's the number one person who has helped him come thus far. To him, Coach Lanaro is more than just a coach.
"Giovanni Lanaro, my coach right now. He's more than a coach, he's my friend. I consider him my family, so we work together on a lot of things. He was actually kind of an ass sometimes, but he's a great coach. He watched me go to places, and thanks to him, I'm in the spot I'm in right now," he said.
Velez has received offers from both Purdue University and Washington State University. After finishing his two years at either university, his plan is to come back and train with Lanaro to try to make it to the Olympics. As a potential double major in kinesiology and psychology with a minor in teaching, his goal is to become a pediatrician.
"Further on after 2020, I want to go to medical school. I want to become a pediatrician. I love kids. If my auntie or whoever brings a kid, I will be playing with the kid, taking care of the kid," he said.
To Velez, pole vaulting is a fight, a good fight.
"It breaks barriers. It makes you try to achieve more than you can."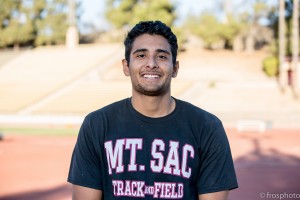 Leave a Comment
About the Writer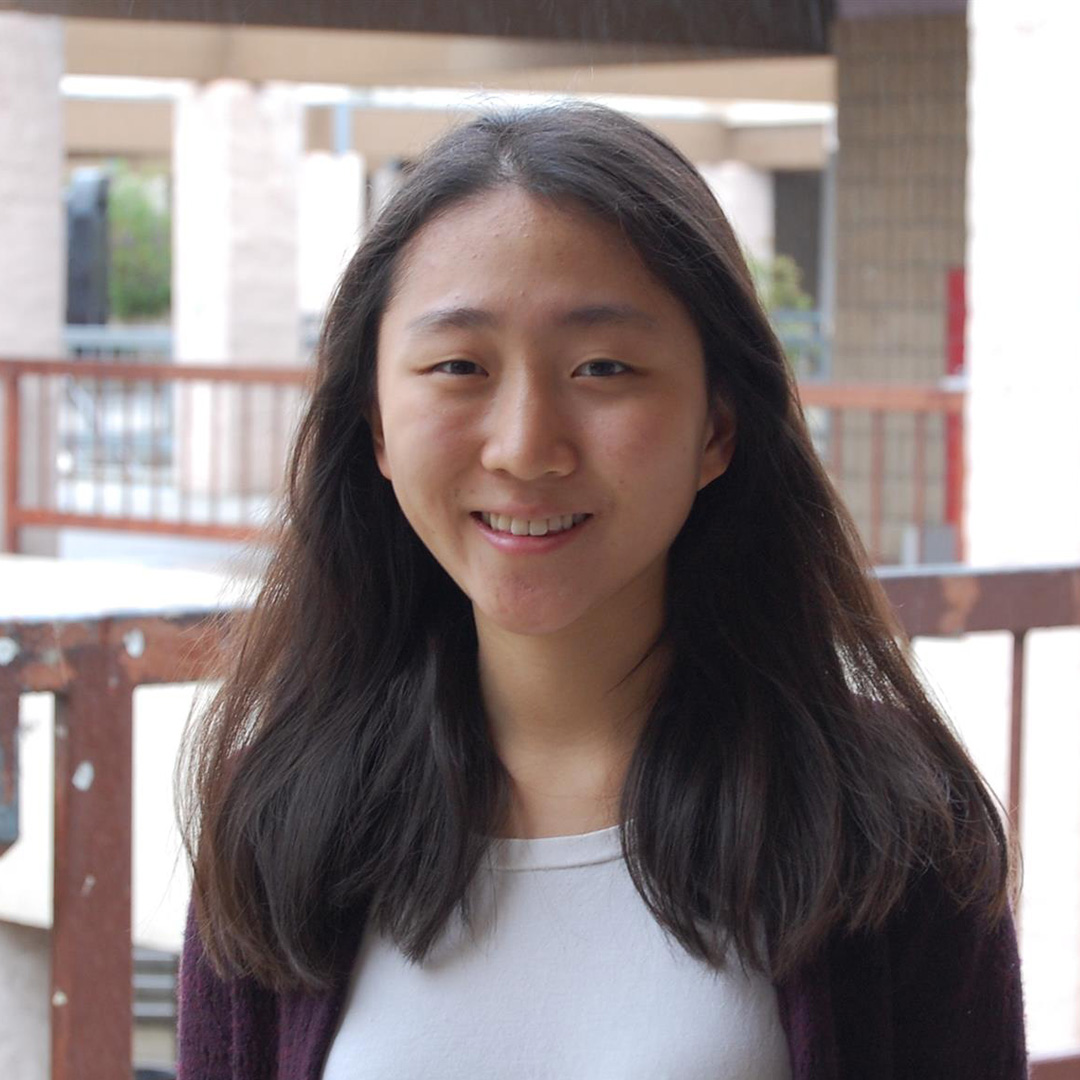 Hanna Kang, Author
Hanna Kang is a feature editor for SAC on Scene and managing the series, #WhatsYourStory. She is majoring in communication studies and journalism, and hopes to pursue a career in law. Her favorite place in the world is her room, specifically her bed, and would probably live there if only she could.