Creativos y Activos
In times of crisis and social change, art has always been a key outlet for the struggles and triumphs facing the marginalized. It has power that goes beyond imagination and inspires people of various backgrounds in various ways. We've highlighted 10 of our favorite Latinx-run art and expression Instagram accounts.
–Somar Atx // @somaratx // Headed by the Ramos sisters, Somar Atx puts a playful, feminist twist on classic Chicanx iconography like conchas and Mexican wrestlers. With a brand heavily rooted in Chicanismo, these ladies aren't afraid to speak out on the struggles facing minorities. Their "Minorities are Priorities" t-shirt is an especially popular piece among their fans.
-Elrod // @mexakitsch // Part of the Bay Area Chicana movement, this contemporary mixed-media artist creates provocative paintings and installations featuring plenty of glitter and big hair. Not only does she inject her flair and love of sparkle to beautiful depictions of the Latina form, but Elrod also works in other mediums such as special effects and silk-screening and runs a popular glitter workshop.
-Las Fotos Project // @lasfotosproject //  This non-profit project is geared towards young girls from underprivileged backgrounds. The program focuses on cultivating artistic expression and self-confidence by giving opportunities these girls wouldn't have otherwise.
-Leslie Gutierrez Saiz // @exvotodesign // This pin artist's creations channel the sass and attitude of Chicanismo. 'Chula' candy hearts and teardrops, Saiz's are the perfect accessory for the modern Latinx.
-The Peralta Project // @peraltaprjct // New York-based artist M.Tony Peralta expresses his Dominican roots with socially- and culturally-charged art and designs. The artist mixes New York and Latin flavor with hip-hop soul into the brand's streetwear designs.
-Julio Salgado // @juliosalgado83 // Self-proclaimed "queer artivist" Julio Salgado uses his artwork to illustrate the many issues faced by undocumented and queer folks. He's the co-founder of DreamersAdrift, whose purpose is to "take back the undocumented narrative" via various art platforms.
-Velvet Beehive // @velvetbeehive// LA-based feminista brand Velvet Beehive promotes self-care and not taking crap from anybody in its whimsical designs. Creator and artist Alexandra Beehive makes bold statements with motifs highlighting issues like menstruation in positive and shameless ways.
-Karla Camacho // @art_dekarla // Mexico-born, LA-based artist Karla Camacho paints beautiful designs and portraits on hand-made ceramics. Their art reflects the artist's own identities as a genderqueer, migrant Latinx.
-Ducky // @ducksta // This account captures sweet treats and delectable grub in pleasing compositions and a vibrant color palette. Ducky's adorable pin designs take the form of some of Latin America's most beloved desserts, like flan and mazapan.
-c0neja // @c0neja // This gap-toothed beauty's provocative photos showcase the model's unique and eclectic aesthetic. The artist's eccentricity lies not only in her distinct look, but also in the suggestive and edgey subject matters displayed in her posts.
Leave a Comment
About the Writer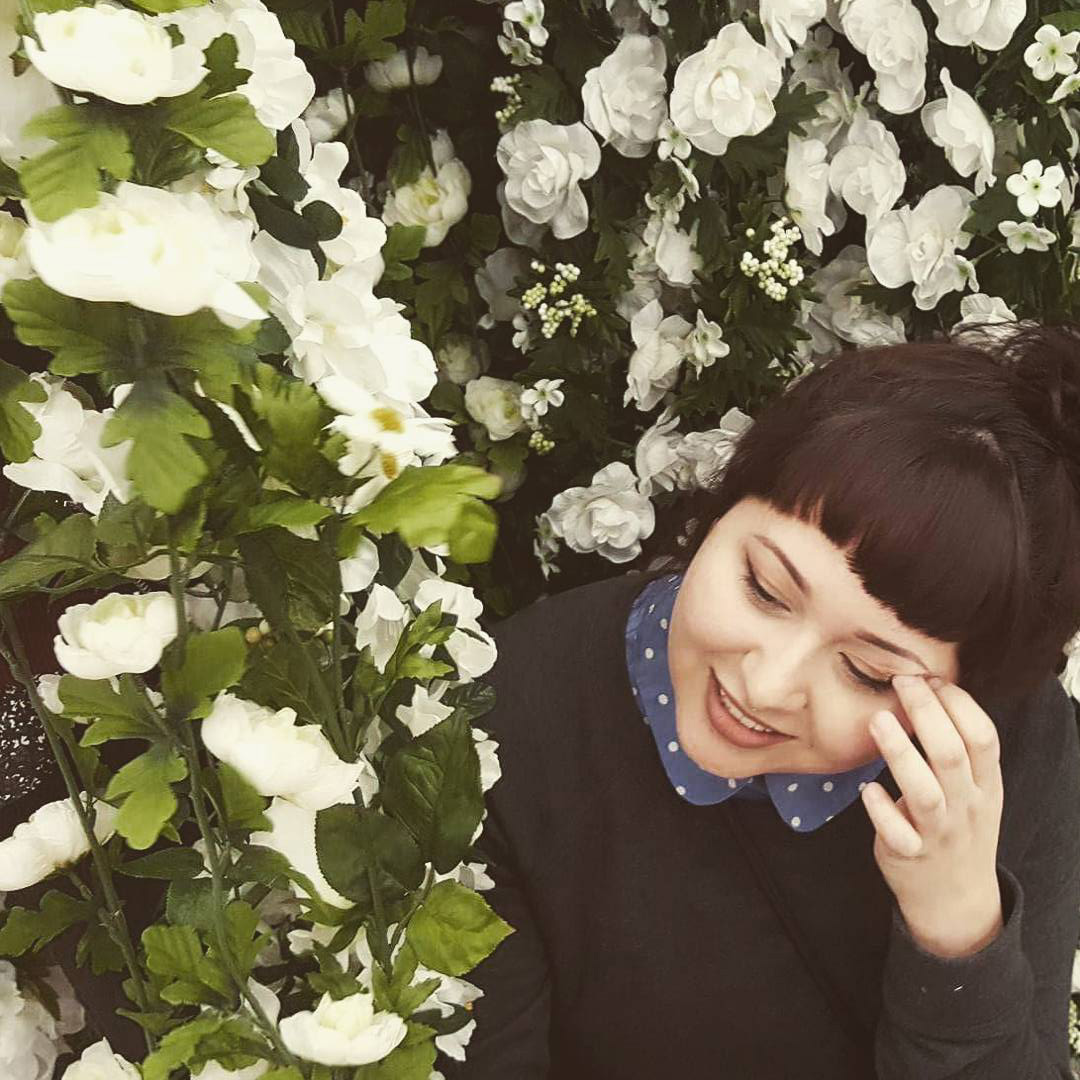 Dalia Quiroz, Author
Dalia Quiroz is a former feature editor for SAC Media, and tea addict by night. She graduated Cal State Fullerton with a background in illustration. Her passions include drawing, crying over her favorite shows, and having the sassiest cat in the world.