It's About Damn Time
At last, Mt. SAC can give itself a pat on the back for being a part of this major stepping stone taken place on campus. Where the study abroad center once stood nearly invisible alongside the clock tower is now the vibrant and colorful home for the Mt. Sac Pride Center. Easily visible due to vivid colors of the Pride flag that hangs on the door and deliberately waves with the breeze, the center almost beckons to LGBTQ+ members and supporters alike with open arms.
"Historically, we've always been here. We've just never been visible," said 20-year-old sign language interpreting major, Lex Lopez. Mt. San Antonio College has had a growing LGBTQ+ presence, but never had a space to call their own. To Lopez, LAMBDA Club's ICC representative, the school's new Pride Center is important; it's more than just having a physical building. "We are as much of a culture and a community as other clubs here on campus, so for LGBTQ+ students here to know that there's a presence here, is really important," they said. In the new center, LAMBDA Club members have held a meeting and planned events for the LGBTQ+ community.
"We have had a student advisory board meeting, celebrated National Coming Out Day, and will be putting together an altar for Orlando victims for a MECHA Dia de Los Muertos event. We're also having a Halloween Potluck on Halloween," said Kimberly Earhart history professor and Pride Center coordinator.
Currently, Earhart is contracted for 16 hours a week at the Pride Center. Five additional faculty members hold their office hours at the center, which allows it to be open longer.
"The Center is open an additional six hours a week. We will also have student workers soon, which will mean the Center will be open longer," she said.
To Earhart, a night presence for students is also important to support those who take classes in the evening. The ultimate goal for her is to convince some faculty members who teach in the evening to come and hold office hours before and after their classes.
"It's necessary to keep the center open longer because every hour I'm here, there's been a student with me," she said.
The process of starting the center launched about a year ago, in 2015. In August, Professor Liesel Reinhart coordinated a faculty flex day session called "World Café Dialogue on LGBTQ+ Climate at Mt. SAC." During the session, about 30 to 40 faculty members and several students got together and shared ideas on what they felt the LGBTQ+ community is, and what they hope it could be. One of the things put on the table was an LGBTQ+ task force, organized by Professor Jeff Archibald. The task force put forth recommendations of creating an LGBTQ+ friendly climate, one of which was a Pride Center.
"We thought that was the dream. Another dream was to paint all the buildings rainbow. And I must admit, that sounded almost as likely to me as having a Pride Center. It just seemed like that would be too impossible. And here we are, a year later," said Earhart.
Earhart, coordinator of the center, went through preparations over the summer to make it a success. Earhart and adjunct professor of Humanities and Social Sciences, Daniel Staylor, took four students including Lopez, to a leadership conference called CAMP PRIDE in North Carolina, focused on LGBTQ+ community and intersectionality.
"We came back really inspired to do a lot of things here. We came back to really take action," said Lopez.
Earhart also visited local LGBTQ+ centers to gather ideas. Because there aren't any community colleges that have centers, she visited the Pride Centers in UC Riverside, Cal Poly Pomona, San Diego State and CSU San Bernardino to try to get an idea of the space.
Along with the Pride Center, other projects intended to support the LGBTQ+ community are being planned and offered. One such program is the Queer Siblings Program organized by Lopez, who was inspired from the trip to North Carolina. The program will serve as a sort of big brother and sister program for LGBTQ+ students. Lopez hopes to find students who can relate to each other within various intersectionalities, more than just being part of the LGBTQ+ community. Their goal is to have those students be able to talk to each other once every week or two weeks, for example about school or the troubles within their respective identities.
"I'm trans. But I'm also Latinx. I'm also a student. I'm also a person of color. You know, these are all things that I identify with. So I'm going to try my best to find people that you can relate to," said Lopez.
Another project both Earhart and Lopez want to see become a reality is the establishment of gender neutral restrooms. Earhart has already attended a Facilities meeting to voice support and share some concerns faculty and staff may have.
"The hope is that gender neutral restrooms will actually be a thing at Mt. SAC. We're housed here in 26A, and there are staff restrooms in 26D. There's a sign there that says unisex, but it's really not. We hope faculty and staff consider relinquishing that space. They could still use it; it'd just be a gender-neutral space. The closest gender-neutral restrooms are at Target, which is like five miles away," said Earhart.
Earhart thinks having a Pride Center but not having a gender-neutral space is "like you're missing something." Lopez also does not understand why Mt. SAC doesn't have a gender-neutral restroom. To them, a gender-neutral space is crucial to have on campus. Lopez is trans non-binary, so it's difficult for them going into either restroom, male or female, because they don't fit in either of those binaries.
"I will go to the women's restroom, and I will scare people out. Like it happens. I'd be comfortable having a gender-neutral restroom and a trans restroom so everyone feels comfortable. There also should be a third option, because sometimes we don't feel safe in either. That's why it's so important. People get killed in restrooms. I've had bad experiences here on campus this year," they said.
As much as there was support behind the Pride Center, there was hardship as well.
"Not every student is okay with it, and I'm sure not every faculty member is okay with it either. They won't identify themselves, but they sure will take down our posters. And I have been called slurs here. We've had people come by and roll their eyes. There is a presence here that's not happy with us. They're not actively picketing us, but they're there," Lopez said.
Looking ahead, Earhart has big plans for the Pride Center. She hopes to expand the center until a gender neutral restroom is housed in the center and a private conference room is installed.
"The hope is that we'll get bigger. UCR was the first one to have a Pride Center in the nation, and when they started, it was actually a bit smaller than this. And now, it's got like six rooms. It'd be nice to have a gender-neutral bathroom in our own space. We'll get there. Hey, we dreamed this and it happened," she said.
The new Pride Center is now open for everyone to visit and use.
*For clarification purposes: LGBTQ+ stands for Lesbian, Gay, Bisexual, Transgender, Queer and include but is not limited to Intersexual and Asexual.
Gender neutral pronouns are used throughout the story: they, them or their will be used in singular form.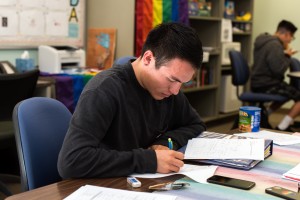 Leave a Comment
About the Writers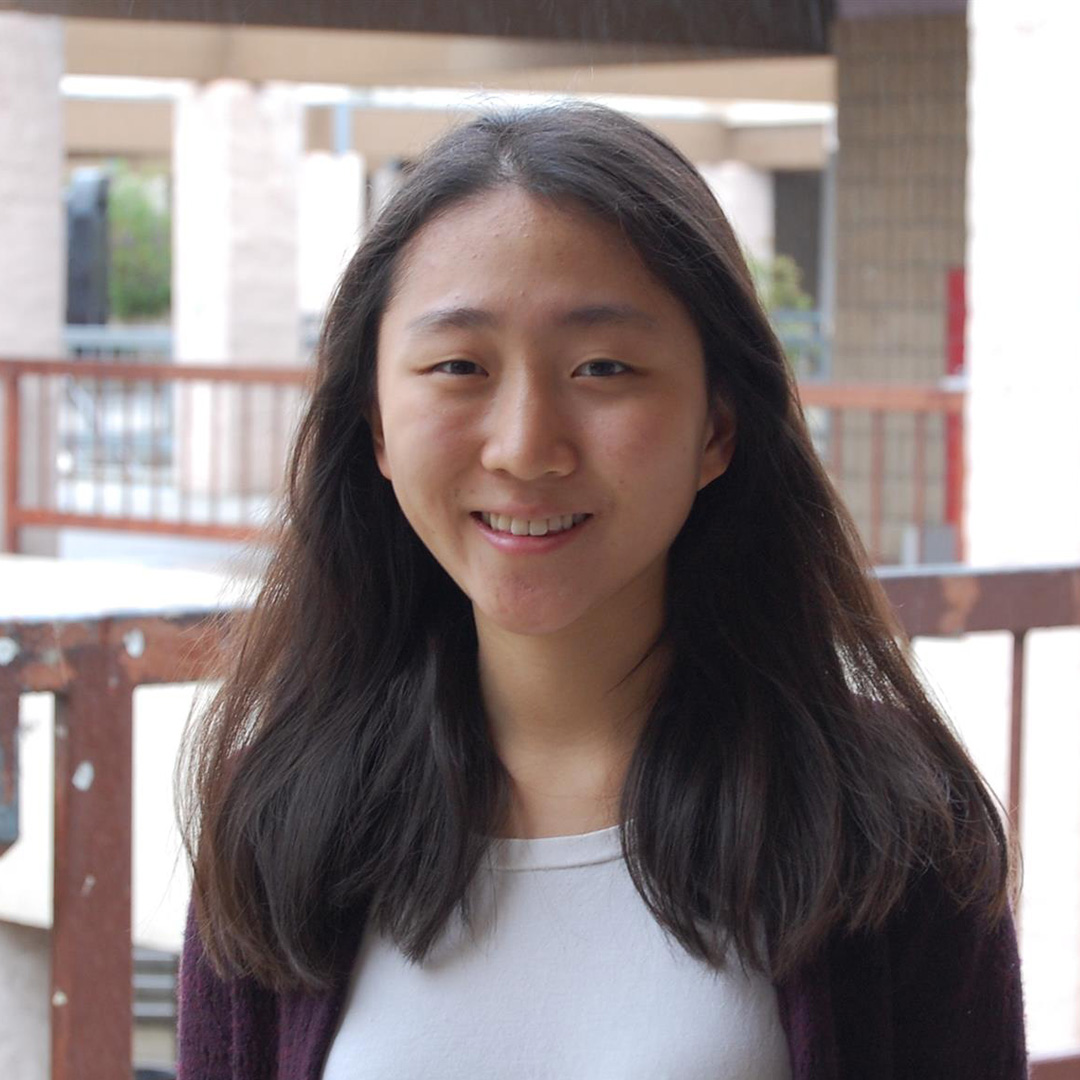 Hanna Kang, Author
Hanna Kang is a feature editor for SAC on Scene and managing the series, #WhatsYourStory. She is majoring in communication studies and journalism, and hopes to pursue a career in law. Her favorite place in the world is her room, specifically her bed, and would probably live there if only she could.