Mounties Sweep Conference Swim Championships
Mt. SAC ran the table at the South Coast Conference Swim Championships as both the men's and women's swimming and diving teams took first place.
The conference championships concluded on Saturday after three days of competition at Mt SAC. The meet's rankings were determined by team points earned from a combination of individual and relay event finishes.
The women finished first with 730.5 points followed by El Camino College at 615 points. The men's team also finished first with a staggering 845 points while the next closest team was Long Beach College with 587 points, a distant second.
A major winner for Mt. SAC on the women's side was Angelica Quesada, who won the 200 backstroke and set a new record of 2 minutes, 14.23 seconds. Mt SAC also took second, third and seventh place in that event. Quesada was excited about her accomplishment.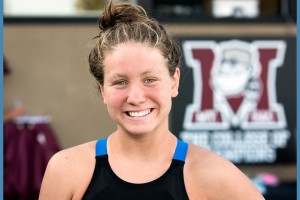 "It felt amazing. … I kind of felt bad because my friend wanted the record also," she said. "I am so happy all the training and hard work paid off."
The 200 backstroke is not what Quesada is most known for, but that did not make a difference on Saturday.
"It's not really my event, but I also swam the 200 free and you carry it out the same way," she said. "You got the first 100 and you take it fast, but controlled. Then you pick it up," Quesada said.
"It was definitely tough to swim against my friend Jerica [Djapri] and she's a really good swimmer," she added. "It was a race to the finish."
Sophomore Kaitlyn Dickinson also set a record when she won the 200 butterfly with a time of 2:15.06. She broke her own previous SCC mark. Mt. SAC swept that event, as Freshmen Nikita Rubio finished second and Sophomore Jazzie Hernandez finished third in the event as well.
This was the men's fourth consecutive South Coast Conference Championship. Freshman Spencer Chlebowski was a big winner at the meet for the men's team, winning three individual events and two relay events. He won the conference championship in the 400 medley, the 500 freestyle and the 1,650 freestyle.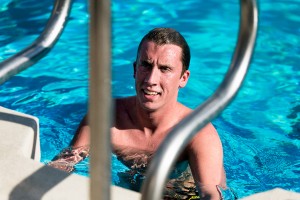 "I was seeded first only by a couple seconds," Chlebowski said about his win in the 1,650 freestyle. "The guy who finished second today actually was going pretty close to my time, so going into this I couldn't be too confident in my ability to win."
"This event is one of the tougher ones, the longer ones of course," he said. "A lot goes into this race, from training to actually racing."
In terms of preparation, Chlebowski focused on trusting his training and experience because of the high level of difficulty.
"It's almost impossible to prepare for this, you never know and it's always different each time," he said. "For the most part, you just have to get out there and hopefully you do well enough to win."
He was named SCC Swimmer of the Year on Saturday for his performances this season, a great accomplishment for the highly touted Chlebowski. The Men's Aquatics Head Coach, Mar Ruh, also won the Coach of the Year honors for 2017.
The California Community College Athletic Association State Championships at East Los Angeles College are up next for the Mounties. The state championships will take place over three days between May 4 and May 6.
Leave a Comment
About the Writer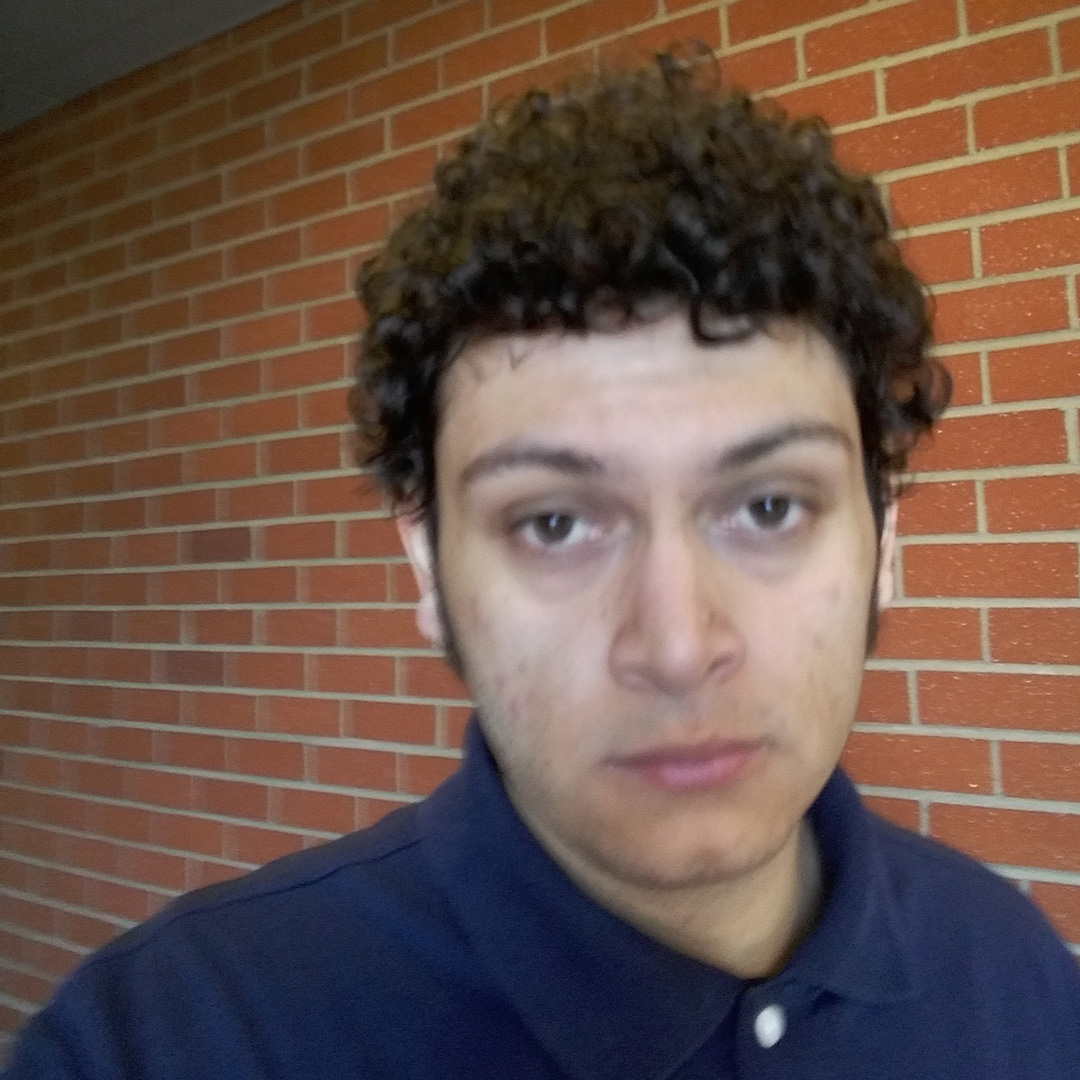 Giovanni Velasquez, Author
Giovanni Velasquez is the sports editor for SAC on Scene and a journalism major. He enjoys short walks to the podcast room and a good laugh.