Leap of Faith
There is a confidence about him as he strolls along poolside. He dives right into conversations, allowing you to discern his distinct accent. "Colombian," Andres Jaramillo replies when asked where he is from.
"It was random how I got into it," he explained about becoming a diver on the Mt. SAC men's swimming and diving team. He spent almost an hour trying to perfect a flip off the diving board with a personal coach nitpicking his every movement—floating through the air and into the glistening pool.
"It's intense, it's really a mental game," Andres said of competitive diving. "If you get nervous, you lose … If your heartbeat is going a little too hard, you lose … If your leg moves a little bit, you lose."
Andres hasn't been diving for very long – he's only been involved since February of this year. Diving wasn't the plan, at least not originally. No, Andres was captivated by another aquatic sport.
"I started water polo back in Colombia when I was 15," he said. "I fell in love with the sport."
Water polo was a driving force in bringing Andres to the United States. He observed how well the sport was doing here and the opportunities he could have if he moved. What assured that he would make the 2,622-mile trip was his father, however.
"My dad moved here like 12 years ago and became a citizen," he said. "His dream was for me to come over here, finish my career and get a degree."
Andres and his younger brother became citizens of the US thanks to their father, whose gamble on immigrating north paid off for their family back home.
"Colombia has a bad economy that doesn't help us improve," he said.
His dad sent over money so that his sons could go to a good private school and not miss out on any necessities. Though Andres did not have the presence of his father around growing up, he was a guiding hand that pushed him along the right path.
The lack of personal interaction has affected their father-son relationship on some level, but Andres is quick to note that he loves his father. He would, however, admit that there is some detachment after not having his dad around for 12 years.
"I always loved him and never had any hate for him," Andres said. "He was just not there physically to give me tips and advice about life. That was the hard part, he didn't see me grow up."
Whatever mixed feelings were involved, Andres' father is what incentivized a 17-year-old to leave a known environment to bet on himself. If his father was not in the US, Andres would not have gone.
"There would be no point because I would have no one here," he admitted. Until that point, he was against the move. "I wasn't going to come because I had my friends and family over there," he said.
With the state of the economy back home and his father succeeding in the US, Andres took a leap of faith. That is what every immigrant does: take a chance that an unknown commodity will pay bigger dividends, often times sacrificing customs and culture in the process.
For Andres, the pride for his culture and journey oozes out of him with every word. He's not interested in leaving behind what makes him Colombian. His eyes light up, his eyebrows rise up and his eyes get wide almost like he can't spit out the words fast enough.
"The food … oh my God, the food," he exclaimed. He went through the dishes: "Las Arepas! You gotta try them," he said. "Oh God, the frijoles … you have to try it, I don't know how to explain it."
It's a little different now, though, because he lives with his father and stepmother. His dad can't cook and his stepmother is Mexican.
"I don't really do well with spicy food," Andres confided.
He also noted that holidays are celebrated differently in Colombian.
"In Easter over there it's "Semanta Santa" [holy week]. It's a spring week dedicated to God, they don't eat meat or rice," he said.
The socializing is much different in the U.S. than it is in Colombia, which he considers more jovial and open.
"I feel like people in Colombia are happier, more friendly, more outgoing," Andres said. "Here, people are more shy … more afraid about someone doing something to them."
He has that Latin American amiability. He talks like he's known you for years, a quality he misses from his homeland. Andres recalls an example of this cultural norm when he met a random Colombian woman while shopping for clothes.
"I was at Ross buying some shorts and randomly I heard a Colombian accent from an old lady," he said. "I had a key chain that said Colombia and I put it on my neck and she saw it, 'No way, I'm Colombian, too! That's incredible!'"
She would go on to hug him for a few seconds before inviting him to eat back at her house.
"I went over, there were some bomb arepas and I never saw her again. That's how friendly Colombians are," Andres said.
He misses that level of connection with people, which has been missing in his two years in America. He admitted it was lonely being here and that he struggled with that feeling even while living with his father. That isolation strengthened his faith, however.
"The fact that I'm alone … that's something that changed my life," Andres realizes. "I'm Christian, I always talk to God. I'm trying to get close to God."
He grew up with faith, but it was more about keeping tradition than it was about unwavering belief. Andres concludes that he took God for granted before he felt that loneliness in America. That is something he is trying to atone for.
"He's always with me. God can give you good things—he gives you strength," Andres explains. "Without him, I couldn't have done anything that I have done so far."
The stress that comes with balancing school, work and sports takes its toll on Andres. That pressure to overcome, no matter the adversity, is what has made his relationship with God grow stronger.
Whether it's his father or his God, Andres has worked to find a connection to figures that guide his life and help him conquer his fears.
"You don't see the things that you're supposed to see until you're really going through it," Andres added. "You don't reach for God until you pass through bad situations."
Two months after joining the diving team at Mt. SAC, Andres qualified for the California Community College Athletic Association State Championships which will be held from May 4 to May 6, an impressive feat considering his lack of experience and the short amount of time.
Even though Andres has had success in diving, he plans to transfer from Mt. SAC after his diving career ends and continue playing water polo.
"I was planning to go to the Navy," he said. "I wanted to be a physical therapist in the Navy so they can pay for my school."
That is still up in the air, though, as recent international conflicts in Syria and North Korea have left Andres unsure if it is a good time to enlist.
"If not that, I'll get a loan and go to Long Beach State," Andres said. "I'm pretty good at diving, but there's not much of a future in that for me. Water polo is way bigger in the US."
For now, Andres will continue twisting and flipping through the air as he heads towards a promising future.
Leave a Comment
About the Writer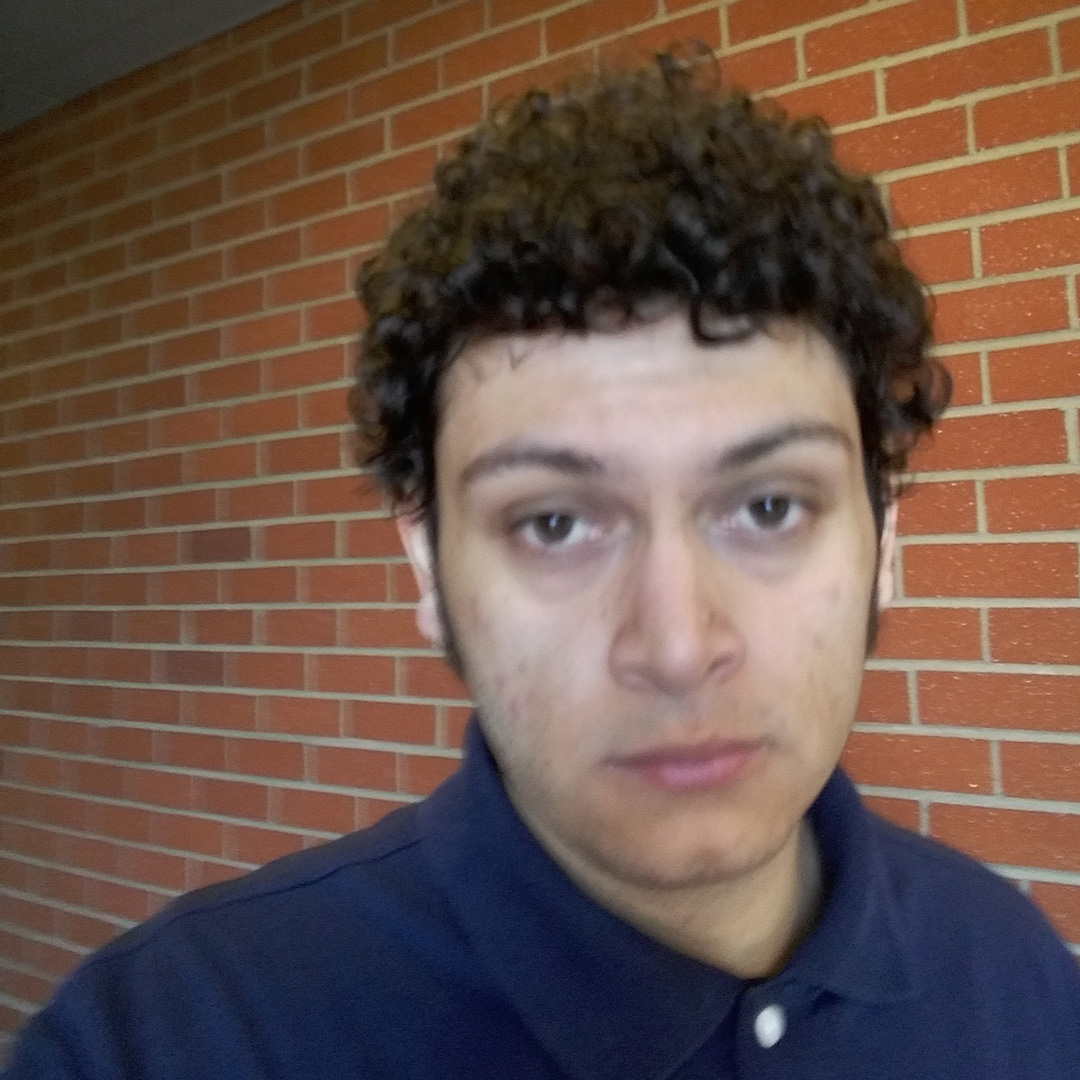 Giovanni Velasquez, Author
Giovanni Velasquez is the sports editor for SAC on Scene and a journalism major. He enjoys short walks to the podcast room and a good laugh.