Looking Beyond the Mound
If you've never been to one of Mt. SAC's softball games, the first thing you notice is the sheer volume. There's an excitement to the game which is rarely found in sports, and you can see it on each and every girl's face as they play.
It's so prominent that even somebody who knows nothing about the game could walk up at any point and, without looking at the scoreboard, be able to tell who is winning. Through the personalized chants by the players on the bench and the cheering of a modest crowd, every game makes you feel as if you're in a giant stadium, surrounded by hundreds of other fans, eagerly awaiting victory.
Mt. SAC's softball team entered its final game of the regular season Wednesday with 34 wins under their belt and just three losses. Mounties softball also boasts a perfect 12-0 record in conference play, winning their final road game on Tuesday with a 10-2 win against the Chaffey Panthers, good for a second consecutive South Coast Conference championship. The team has also maintained a winning percentage over .650 for each of the last four seasons.
The question now stands: What is it about Mt. SAC softball that has allowed them to not only be a consistently great program, but also a regular contender for both conference and state titles?
Three women who would know this answer well are the Mounties' three captains: sophomores Racqual Espinoza and Kayla Sok, and freshman Carissa Felix.
Espinoza, one of the Mounties' starting pitchers, finished the season with an incredible 14 wins and only one loss, with a save for good measure, and a 1.92 ERA.
She says that through her time at Mt. SAC, she's "really learned the true definition of being a student-athlete."
Although she now serves as a leader on the team, she says that she struggled her freshman year with tough classes while she was in season. Having a good, knowledgeable coaching staff that is willing to take extra time to help their players not only as softball players, but also as students, has helped her become the team leader she is today.
Espinoza adds that the team has been able to perform as one cohesive unit because they all share the same focus and goals.
"Everyone is planning on transferring out and playing at the next level, so that makes it easier to connect and bond with each other because everyone is on the same page," she says.
Kayla Sok, Mt. SAC's starting shortstop, completed the year with a .373 batting average, 50 runs scored and 31 stolen bases. She also credits the team's coaching staff for providing opportunities for players to succeed, but admits that the coaches can only help to a certain extent.
"We have a coaching staff that is willing to come out and do extra work with you and put in the extra time, but you have to have the drive to want to be better yourself," Sok says.
She adds that Mt. SAC's team is different from others because the players are responsible for each other rather than relying solely on the coaches to keep them performing well.
"We all have an equal understanding of what our standards are and what we expect out of each other," she says. "That helps us support one another and hold each other accountable."
Felix, a third baseman for the Mounties who missed just over a month of the season due to an ACl injury, finished her freshman season with a .405 batting average.
She says that the team's coaches excel in preparing players "both physically and mentally. We have great coaches who are former Olympians, and they know how to prepare us [for the next level]."
She says she feels that even though she's only a freshman, she already feels as though she's being prepared for her future career beyond college.
Felix wasted no time returning from her midseason injury. In her first game back on April 18 at Rio Hondo, she went 2 for 3 with three RBIs, two runs scored and a stolen base.
Both Espinoza and Sok say that although they're undecided as of right now, they both plan on transferring to four-year programs and playing at the next level. Felix plans on playing at a Division I program after she transfers next fall.
The Mounties went on to win their final game of the regular season 6-0 against the College of the Canyons Cougars. Espinoza earned the win by shutting out the Cougars for five innings while striking out four and surrendering four hits after earning two hits of her own.
Sok went 2 for 2 with an RBI and a walk, scoring twice and stealing two bases. She scored what turned out to be the deciding run in the first inning when she tagged up on a Taylor Jaurique sacrifice fly. She was also responsible for scoring Felix, who had come into the game as a pinch runner before stealing second base, to open the scoring in a five-run fifth inning for the Mounties.
Mt. SAC continues on into the post-season with a 35-3 overall record and a flawless 18-0 record at home.
They open the first round of the California Community College Athletic Association Softball Championships Friday with a best-of-three series at home against a team to be determined from the results of Tuesday's play-in round. They will play Friday at 7 p.m. and Saturday at 2 p.m., with a third game Saturday at 4 p.m. if necessary.
Leave a Comment
About the Writer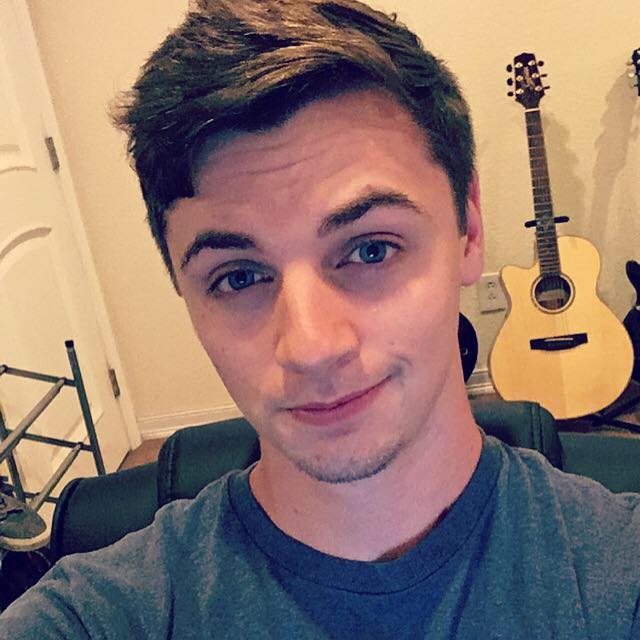 Alex Haberman, Author
Alex Haberman is a former feature editor for SAC on Scene. He's an avid classic rock fan, as well as a baseball and video game enthusiast.