Cheech's Art Collection May Spark Up in Riverside
On May 2, the city of Riverside held a press conference to present a proposal for the creation of a Chicano art center. The Cheech Marin Center for Chicano Art, Culture, and Industry will be filled with actor and avid Chicano art collector Cheech Marin's collection.
Marin is half of the comedy duo Cheech and Chong who were best known for their '70s and '80s stoner films such as "Up in Smoke" and "Still Smokin'."
Marin has ties to the city of Riverside, referring to his cousin who worked there.
"This is a cool place. My cousin Louie who I dedicated my new book to worked right there, at the Mission Inn. You couldn't make up a better arts town, where the neighborhoods are integrated and they're ready to have a party and ready to further the causes of what we all stand for," Marin said.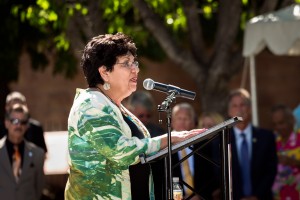 Ofelia Valdez-Yeager, former president of Latino Network in Riverside, a non-profit organization that provides sponsorship and outreach for Latinos in the city, recognized the importance of Latino representation for youth in the community.
"Many of you are familiar with the work that the Latino Network does. One of our highest priorities is leadership among our youth. Why? Because they need role models," Valdez-Yeager said. "We have a lot of young people interested in art and culture. You can't imagine all of the groups throughout the Inland Empire and the desert that want to see something that reflects themselves and their culture."
Marin has has been collecting Chicano art for decades. The collection will feature more than 700 pieces of Chicano art. In February, Marin collaborated with the Riverside Art Museum to present "Papel Chicanos Dos: Works on Paper/From the Collection of Cheech Marin," which drew close to 1,500 attendees. The exhibition runs through May 7.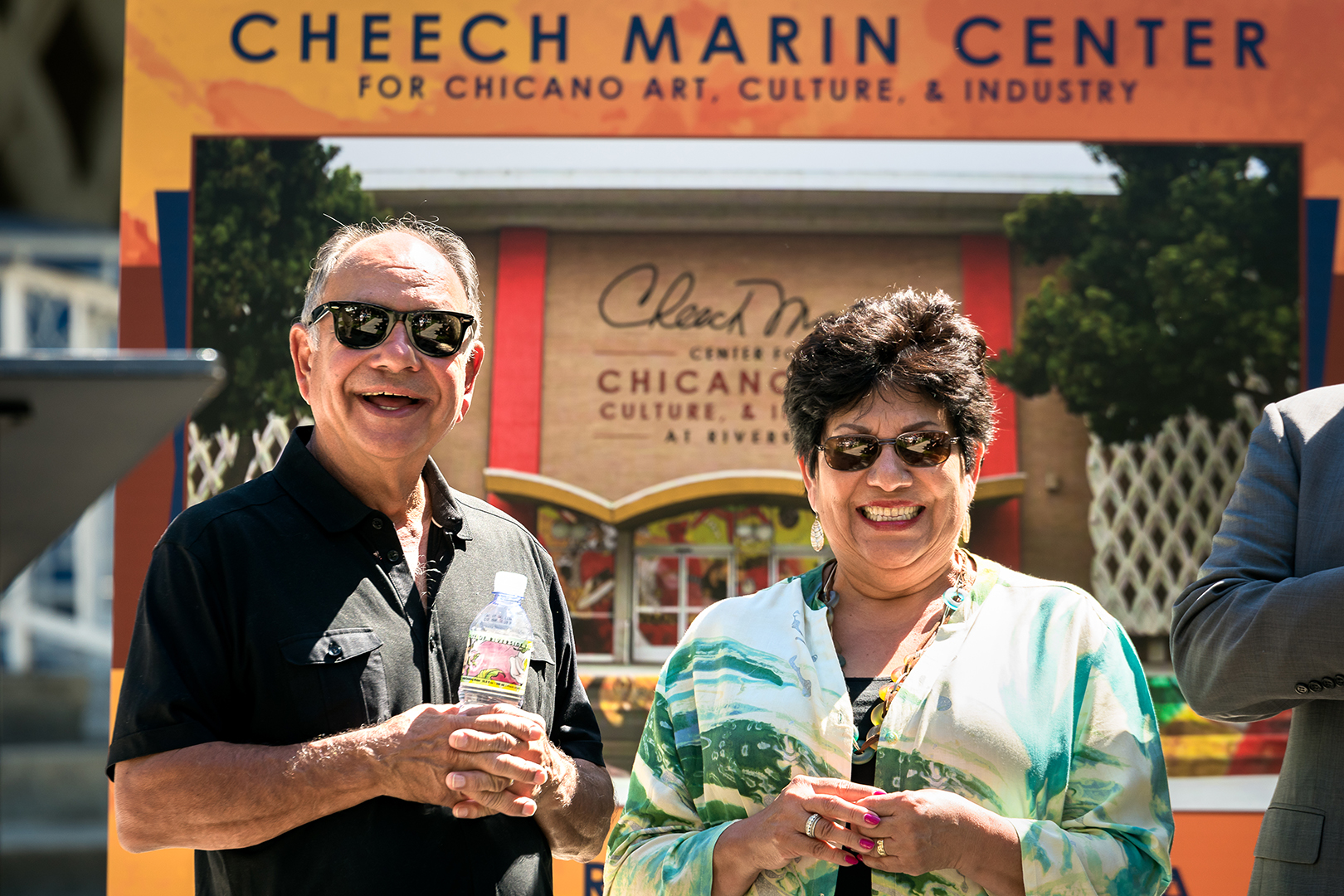 According to a news release about the press conference, the center would be placed where the Riverside Public Library is currently. The center would measure 60,000 square feet, and the library would be moved a few blocks away.
Donovan Chavez is an 18-year-old musician from Riverside. He said the possibility of the Cheech Marin Center becoming an actual reality is very important to the Chicano community.
"The city itself is very enhanced in embracing everything that is Chicano art," Chavez said. "The city itself just breathes with creativity. Everywhere you go downtown, you have musicians that play, [and] you have people displaying art."
He also recognized that the center would be important to those in his age group.
"To have an actual center based on all of that, everything that comes along that's Chicano art is pretty critical to the youth."
In between tears, Marin spoke about the importance of the museum in Riverside, where, along with other cities in the Inland Empire, the population is more than 50 percent Latino, according to statistics compiled by the Riverside city manager's office.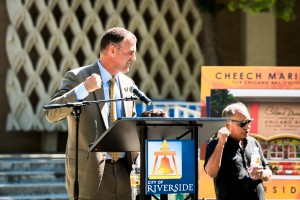 "We have a place where we can celebrate Chicano culture," Marin said. "Not only the past, the present but especially the future of what this movement is going to be and we can do it right here from the wonderful town of Riverside."
"We have to be worthy of it and we have to support it and revel in the joy that this museum and this culture has to offer. … This is one of the proudest days of my life."
Leave a Comment
About the Writer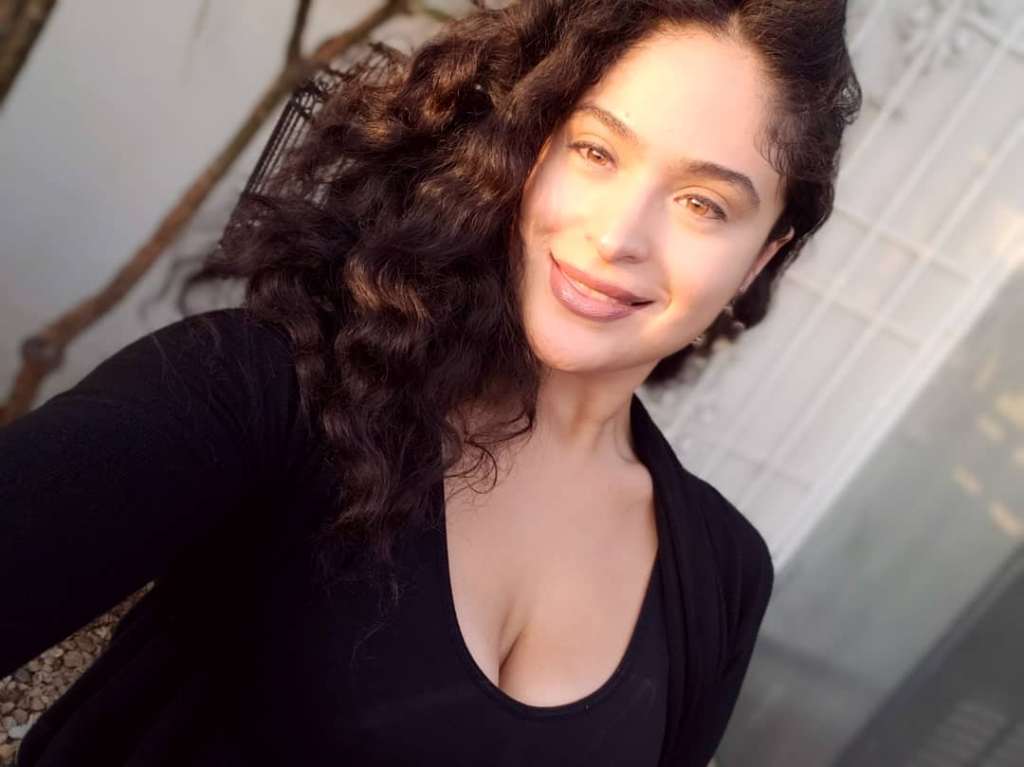 Brigette Lugo, Sports Editor
Brigette Lugo is the sports editor of SAC.Media. She is majoring in Spanish multimedia and her favorite things are The Smiths, family, and telling everyone she's Nicaraguan and Panamanian.