Five Force Facts About Star Wars
This year marks the 40th anniversary of the Star Wars franchise, as theatergoers first traveled to a galaxy far, far away in 1977.
Since that time, we have had sequels, prequels and spin-offs galore, adding to the ever-popular mythos of Jedi and Sith, Empires and Republics. In those 40 years, Star Wars has become more than a household name, it has become a global phenomenon.
Star Wars trivia isn't as much trivia as it is common knowledge. Ask anyone what a Jedi's preferred weapon is, and they will probably respond by swinging their arms around while making "Shwoom!" noises with their mouth.
But with several decades worth of movies, books, animated shows and comics, there are some facts and trivia that even the most devout padawan learner may not know.
What better way to celebrate the rich history of Star Wars on its 40th anniversary than to take a look back at some of the more obscure Star Wars facts and trivia. So read on, as this article is a pathway to many facts some consider to be … unnatural. Sorry, I mean unknown.
The heroes and plot of the very first Star Wars film are well known. Luke Skywalker and his mentor Obi-Wan Kenobi must break into the death star with their band of misfits and scum to rescue the princess from the evil Darth Vader.
But if George Lucas would have stuck to his original vision, we would have had a very different story than the one we know today.
In his rough draft, Luke Skywalker was an old and wise Jedi tasked with helping a young Jedi refugee named Annikin Starkiller rescue Princess Leia from the clutches of the Empire.
The plot is mostly intact, but the characters are so different from the ones we know. Annikin is no longer a Jesus baby who raced pods and grew up to commit mass genocide on the Jedi, but is instead the hero who would oppose the Empire and save Princess Leia.
Luke is old and is not the son of Annikin, but his mentor instead. Han Solo is a reptilian alien who hunts wookies for sport. It's all pretty mind boggling to imagine.
The craziest part of the whole thing is that you don't have to imagine it at all. Dark Horse Comics adapted the rough draft into a limited-run comic book titled The Star Wars, after the rough draft's original title. If you're a Star Wars fan, you owe it to yourself to see what almost could have been.
2. There are 12 Star Wars Movies
I know what you're thinking. We are only on Episode VII, with only one spin-off in between, and Episode VIII on the way this December. That is because Lucasfilm has tried very hard to make fans forget that there was a Christmas special and two made-for-TV films in the late '70s and early '80s.
The Star Wars Christmas special is infamous for its horrendous plot, centered around Chewbacca trying to get home in time for the Wookie equivalent of Christmas. All the major actors reprised their roles in this two hour special that involved a run-in with the Empire, Chewbacca's Grandpa, and Stormtroopers being distracted by Jefferson Starship music videos.
The whole thing is surreal to watch, and makes you wonder how it got made in the first place. It isn't all bad though. The Star Wars Special is where fans are first introduced to the infamous bounty hunter Boba Fett.
Equally terrible are the TV films that centered around a shipwrecked family on Endor that is trying to get home. Take Lost in Space with a heavy dose of Ewoks, and you have a pretty good idea of what the film was shooting for. It gives the impression that these films were made to entertain children and sell toys.
That is, until the sequel to the first TV movie opens by slaughtering all but one of the stranded family members before they can make it off Endor. It was as if the producers abandoned a Sesame Street theme for more of a Game of Thrones style.
It's a pretty macabre twist that doesn't make the second film darker, but no less entertaining. These films may or may not still be considered, but it is important to remember that there are worst things in this galaxy than Jar Jar Binks.
3. Obi-Wan Kenobi's Uncle was in the First Star Wars Film
Before Ewan McGregor was even old enough to ride in a car without a car seat, let alone swing a lightsaber, his uncle was already flying X-Wings in the first Star Wars film. McGregor's maternal uncle is none other than Denis Lawson, the Scot who played Wedge Antilles, arguably the Rebellion's best X-Wing pilot.
He was the only pilot to attack both Death Stars and survive. It may not sound like much, but that is a huge accomplishment considering that X-Wing pilots have a shorter life expectancy than house flies. Check out the hilarious IGN video that details all the poor bastards who bit the big one trying to take the Death Star down.
4. The Chants in Duel of Fates Actually Mean Something
The prequel films are a divisive topic in Star Wars fandom. Fans who grew up with these films love the portrayal of Obi-Wan and Anakin Skywalker's relationship, and the incredible lightsaber fights that would cap each film. Older fans laud those films as self-indulgent crap, with a nice Jar Jar Binks cherry on top. But no fan can argue that the score John Williams provided for those films was as incredibly mind-blowing as ever.
Chief of all the music in the trilogy is Williams' incredible piece for the final battle between Jedi and Sith at the end of A Phantom Menace, the tempestuous and powerful Duel of Fates.
Star Wars fans may be surprised to know that the lyrics being sung by the choir are borrowed from a Celtic poem titled "Cad Goddeu," or "The Battle of the Trees," but translated into Sanskrit. Williams pulled from the stanza, "Under the tongue root a fight most dread/ While another rages behind the head."
In an early 1999 interview, Williams explained, "I have reduced the stanza which was translated literally and used either single words or syllables or combinations of these things, the words 'dreaded fight' for example, and repeated them. Everyone knows this idea from the Hallelujah chorus, where you sing the word 'hallelujah' for twenty minutes. It gives an atmosphere to the music."
5. The Infamous Steven Spielberg/ George Lucas Bet
According to Business Insider, Steven Spielberg made an estimated $40 million off George Lucas' first Star Wars film. You might be wondering how that is possible, as Spielberg had nothing to do with the production and release of the film.
It is pretty well known in Hollywood that George Lucas had a hard time finding a studio who would finance Star Wars back in the '70s. It is also well known that Lucas had a harder time making the film. A sometimes subpar effort by the crew and a ballooning budget had Lucas rattled. He was so afraid his movie was going to be a huge failure, he skipped town on the week of Star Wars' theatrical debut.
During filming, Lucas visited Spielberg on the set of his film Close Encounters of the Third Kind. Lucas was blown away by what Spielberg was making. Spielberg was also impressed by Star Wars, believing it was going to be a massive hit despite Lucas's own reservations.
This prompted Lucas to make a bet with Spielberg. If Close Encounters of the Third Kind made more than Star Wars, Lucas would get 2.5% of what it makes in theaters. But if Spielberg was right, and Star Wars was the bigger hit, he would get 2.5% of what Star Wars would make.
While Close Encounters of the Third Kind was a big hit, it was nothing compared to the Wampa Star Wars became in theaters, netting Spielberg a nice chunk of Star Wars money. So goes one of the most famous bets in Hollywood.
Star Wars: The Last Jedi hits theaters this December.
Leave a Comment
About the Writer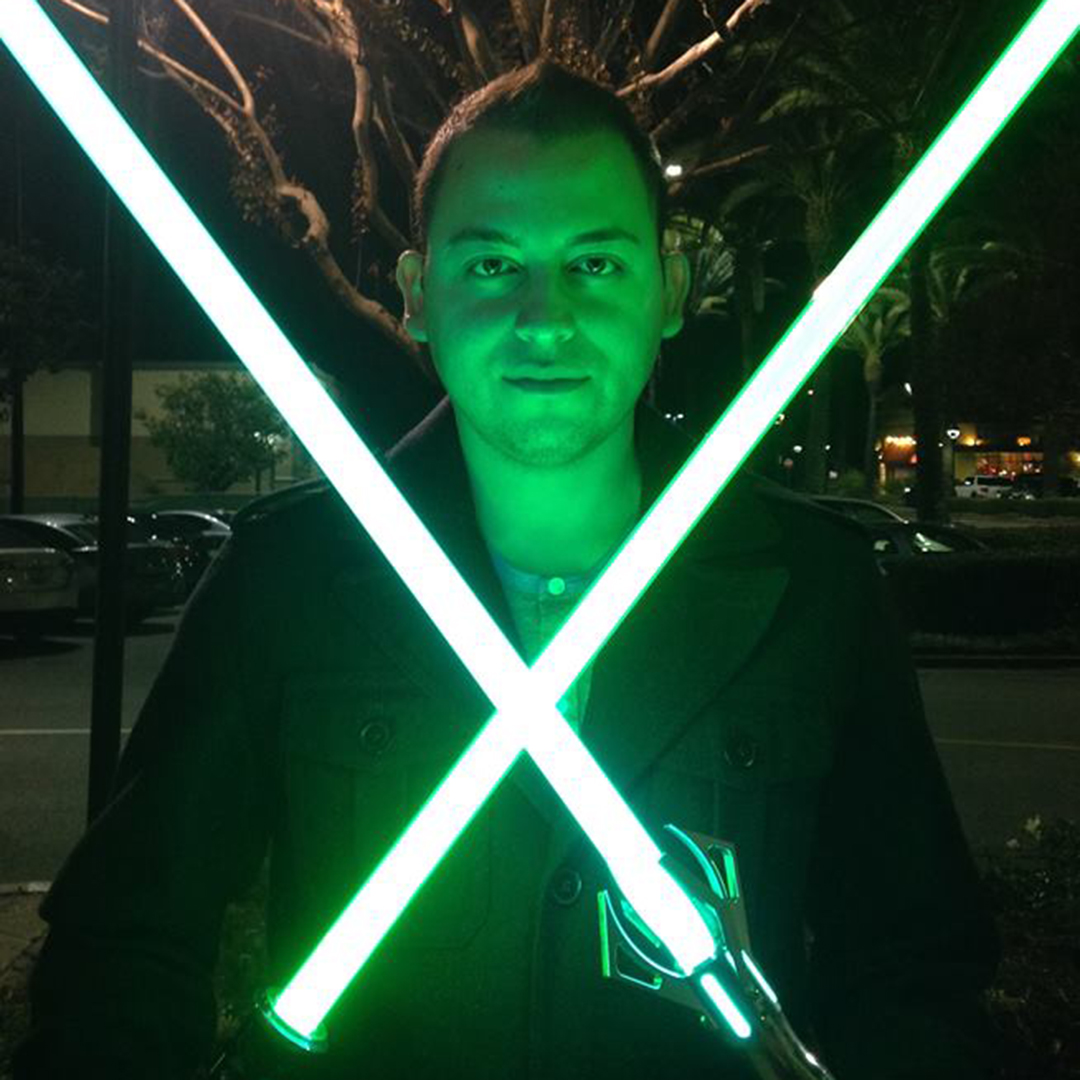 Daniel Venegas, Author
Daniel Venegas is a staff writer for SAC on Scene. He is a lover of all things nerd, and is working towards a career in the gaming-slash-tech media industry.