From injury to inspiration
As she steps out of the passenger's side of a white Kia Optima, she gives a glance and smiles. A quick introduction reveals a positive energy and friendly demeanor.
Sarah Ashley Juelch had a black cast on her right wrist, so we shake hands with our lefts (off-hands for each other) and laugh it off.
She is a local product from nearby Orange County who came to Mt. SAC two years ago.
"I lived just down the street in Brea, so I had the option of going to Fullerton Community College or coming to Mt. SAC," she said. "I did some research and found out how much of a better school Mt. SAC is, both academically and athletically, so it was an easy decision to come here."
She grew up playing soccer and softball before a knee injury ended both sports for her. However, she was still able to play one sport.
"Once I had the surgery, I picked up golf. It was quick. I loved playing it," she said.
She had played golf with her father growing up, but it was never something she pursued on a regulated or school level. It was just a family activity until her athletic career was in jeopardy, which forced her to solely focus on her golf game.
"It's a sport that you meet new people all the time. It's not as big of a team sport as others, but it's still great for bonding," Juelch explains. "The girls I've played with are still great friends. Now, as an assistant on the girls on the team, I really care about them."
Spending six to eight hours on a golf course fosters an environment for people to get to know one another. This doesn't include the travel that goes into playing on the Mt. SAC golf team, either. Spending weekends in hotels and long road trips together forces a relationship to develop after a while.
"The travel is a lot of fun. My first year, our conference was huge—eight or nine teams. We would travel from Soboba Springs to San Diego for conference matches," she said. "We'd leave here at 4 in the morning and not get back until 10 at night—having class the next morning—but those long van rides were the best."
That, in part, is why Juelch stuck with golf after suffering severe injuries that required surgeries.
"It is what makes sports worth it in my opinion, the people that you meet and the time you get to spend with them," she said.
Those social interactions aren't the only reason why she committed to the sport, however. A competitive fire is what fuels her athletic endeavors.
"As a player, I can be very emotional. I cared a lot about how I played, how I scored, how I finished," she said. "I'm very competitive and will always be. Sometimes when I hit a bad shot, it was hard for me to forget it."
Over the course of her golf career, Juelch didn't have many bad shots, however. In her second season, the golf team won league and conference. Juelch is also one of the few people in the world who can boast about hitting two holes-in-one on separate occasions.
"My second year, I had my first one in Morro Bay, northern California. It was hole 17," she said. "It was 138 yards into the wind. I just choked up on the 7-iron and it went straight in the hole."
The second was at a home match at El Dorado; it was 137 yards that time.
"I used an 8-iron and the ball took one hop. It went up. It landed right by the hole, but didn't go in at first," Juelch recalls. "I turn around to tell my parents, then one of the girls says the wind blew it in. I turn around and it was gone."
Her family was there to see them on both occasions. They went to every tournament she played in during her second year. Even her Opa (grandpa in Dutch) was in attendance.
Her coach was also excited to see that ball go in.
"He drove the cart down and made sure it was in, then gave a fist pump."
That coach is Greg Osbourne, who Juelch appreciates and credits for a lot of her success in golf.
"He's like a mentor, you know. If you have a tough day, you can talk to him and he'll give you advice," she explained. "You can trust him and rely on him."
They have gotten close over the two years that Juelch has been at Mt. SAC, even off the course.
"I'm actually having a birthday party this weekend and he'll be there," she said while smiling. "He's just a good family friend now. I'll always be in contact with him after I leave here."
Her golf career at Mt. SAC came to an end after she injured her right arm, a debilitating spot for a golfer. She first hurt her arm striking a root while swinging, then aggravated the problem after playing and working through the damage.
"It turned out I had three torn ligaments and an unstable tendon. They ended up reconstructing the whole thing," Juelch said. "They took out a nerve-ending on my pinky side, they took out some pieces of my joint and re-arranged it."
That knocked her out of her second season and forced her to drop out of a few semesters of school because she was unable to write. She couldn't do any physical activity with her right arm for six months, altering her plans.
"I have to re-teach myself to use my hand," she said. "I have a few pins in there. Those were removed on Tuesday. Now we start physical therapy in a few weeks."
Juelch went to several doctors, each time being told that there was nothing they could do for her and that she would never play golf again. She would not accept that and continued searching for a different opinion, hoping that she would not have to retire from the sport of golf.
It wasn't until the fifth doctor she saw that she was told that surgery could help her return to golf one day. With that challenge overcome, now it is all about healing and returning to form for Juelch.
"Now I have my job ahead of me with physical therapy and following instructions," she said. "I'm not starting activities too soon. Once I get back to golf and school, it will speak to who I am."
The competitive streak that made her a good golfer is now the motivating force behind her recovery and her current occupation. After realizing that she could not play golf for the foreseeable future, she went up to her trusted coach and asked if she could be an assistant coach.
"We sat down and over spring semester I went through the process of becoming a coach. The tests and the volunteer forms, all that paperwork. It was worth it," Juelch said.
She took classes to go over the rules and regulations of being a coach. In the end, it allowed her to stay in the sport while seeing it from a new perspective.
"Not only do I get to see another aspect of the game, but I also got to spend more time with Greg," she said.
The differences between playing and coaching are not massive, except for the obvious. Juelch still wants to win and hates losing. As an assistant coach, the results are out of her control for the most part, however.
"As a player, you're more in the moment of how you are playing," she explains. "As a coach, it's now about helping the girls and help mold them into better players. Help them consider every aspect of the shot."
This new-found career—for the time being anyway—helps keep Juelch upbeat after a tough stretch in her life. Not only is she missing out on her passion and school because of a serious injury, but her uncle also passed away recently. Two days after our interview, Juelch attended her uncle's funeral.
So, what keeps her going? Why isn't she down or depressed? How does she still see the positives in life?
"When you have such good people around you, it's easy to get through it," Juelch said. "My family, my friends – I have been going through shit for years now, but I just have a good support system."
Leave a Comment
About the Writer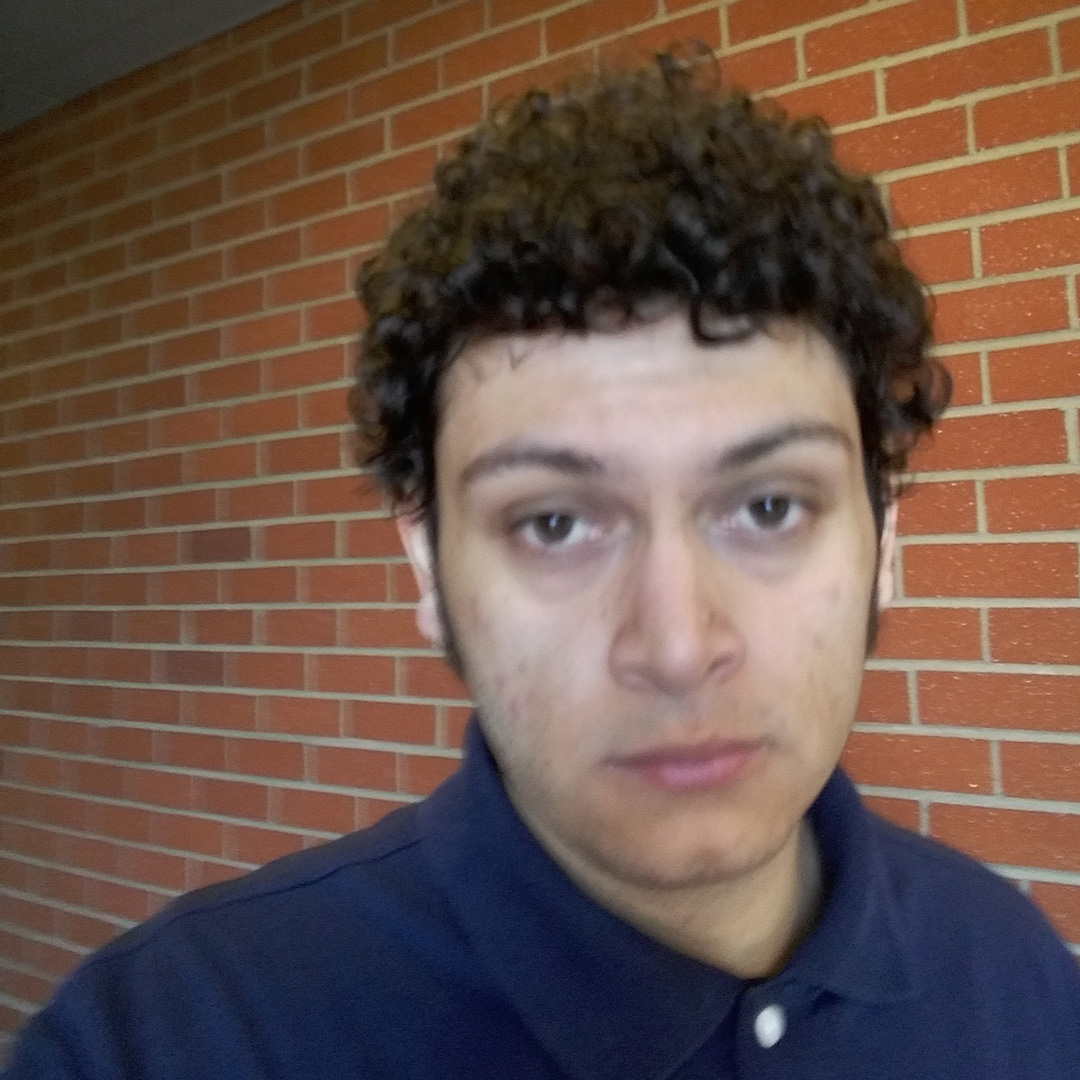 Giovanni Velasquez, Author
Giovanni Velasquez is the sports editor for SAC on Scene and a journalism major. He enjoys short walks to the podcast room and a good laugh.