Big Shoes to Fill
"Better pass boldly into that other world, in the full glory of some passion, than fade and wither dismally with age," writes James Joyce in his short story, "The Dead."
Although his quote revolves around death, the word passion shines through its somewhat dismal undertones. In fact, that very word is what caught the attention of Jim Jenkins, the retiring dean of Humanities and Social Sciences, from a young age.
"That line was sort of a mantra for me when I was a young student. I just love the idea of being passionate about something, and I think it's crucial," he said.
As a faculty member at Mt. SAC, Jenkins has been the perfect embodiment of passion, starting all the way back in 1991 as an adjunct professor of English until now as a division dean. He credits the years and years of his mentorship and service to students to his late father, who was the first person in his family to go to college.
"My dad became an intermediate school teacher, taught English and history, became the principal then the superintendent. His life was committed to basically the same thing," he said.
Growing up, Jenkins thought he wanted to do something different. However, as he watched his father interact with students during school events, he was inspired by the positive effect and spirit those interactions generated.
"Over the years, I just became more and more aware that I think the most important thing we can do is establishing relationships that support people. That uplift people. That encourage people," he said. "I think it finally dawned on me that that's the work that has value. My dad passed away 17 years ago, but a lot of times I think what my dad would have done. He was so loved and so good at his job, and that is part of what drives me."
Although Jenkins dabbled a bit in business, he soon followed in his father's footsteps and became a teacher and mentor. In the 26 years he has spent at Mt. SAC, Jenkins has impacted many lives, which is evident through the lasting impressions left by him on students as well as faculty members.
One of those students is Ariel Carmona, former editor of the Mountaineer newspaper and current city editor at The Willits News in Mendocino County. He recalled Jenkins as an excellent teacher who was dedicated to helping the Mt. SAC community.
"Jim Jenkins was an inspiration in my life. In addition to his involvement with the journalism department, I got to know him through courses he taught and one thing I will always remember is his willingness to go above and beyond when it came to helping students," he said. "I will always remember him volunteering on Christmas by dressing up as Santa Claus at various club fundraisers."
Another student who has been deeply affected by Jenkins' presence is Albert Serna Jr., former editor-in-chief of the student media.
"It is hard to quantify the amount of dedication Jim has put into not only the college, but into faculty and students alike. Jim has gone above and beyond to recognize the different needs of each person he interacts with in order to offer a level of empathy and humanity, the likes of which many others may not care to do," he said.
Echoing Carmona and Serna's memories of him, Toni Albertson, professor of journalism and adviser of student media, also speaks of Jenkins as someone who is hands-on.
"Jim is never afraid to get his hands dirty. I'll never forget him moving us into our newsroom, pushing a dolly, unloading desks. He's as real as they get," she said.
Cultivating personal relationships with students and faculty has allowed Jenkins to realize the never-ending potential of teaching.
"I was in the business world for a while, and the bottom line for teaching is so different than the bottom line in business. In business, the bottom line is how much money you can make. But here, our bottom line is changing people's lives," Jenkins said.
Albertson added that Jenkins always takes time to acknowledge accomplishments.
"When the students succeed, Jim is the first to personally congratulate them, and me. He has left his mark on our program, our publications, and our student media staff," she said.
English Professor Pam Arterburn said she may be the only person left who was on Jenkins' hiring committee.
"I remember he was the best-dressed candidate and wore a vest with a jacket," Arterburn said. "Everyone was impressed with him, and his hire was one of the best we have ever done at Mt. SAC."
Even without the fancy vest, there was never a time in which Jenkins failed to live up to his first impression. Fueled by a genuine dedication for the Mt. SAC community, Jenkins never ceased to deliver for everyone who needed his guidance.
"Jim is willing to work tirelessly for students and faculty, as is attested by his long hours, his early-morning and late-night emails, his prodigious thoroughness on evaluations whether on department chair reviews, hiring committees, or tenure reviews. Honestly, the list can go on," said department chair Margie Whalens.
Although Jenkins has been in the realm of mentoring and teaching for a considerably long time now, he is still in awe of what good mentorship can do to an individual.
"The fact that we're in a vocation where people invite us into their lives is the most amazing thing," he said. "Working with students in the classroom, watching them change, find their voice and develop their sense as a person and as a citizen is amazing. And that doesn't happen anywhere else."
In fact, some of Jenkins' fondest memories of Mt. SAC are his days of teaching in the classroom as a professor. In his teaching career, he met several students who have meant so much to him, especially their commitment to attend college and learn in spite of the challenges they may have faced.
"These students tended to be older women who decided to return to school. We would be looking at a piece of literature and I would hear these people start talking about their lives in relation to the sense of who they are and how they're struggling to redefine themselves because of some change that's happened in their lives," he said.
And like any great teacher, Jenkins loves that lightbulb moment when those students are able to understand the course material with their whole heart, applying bits and pieces of their lives to a given scenario.
"I can remember so many times in class when that lightbulb goes on, and to have it happen to people who for so long have been a certain way and have lived a certain life and yet have now decided to turn their resources and energy into satisfying their curiosities about the world and being committed to learning is amazing," he said.
As he transitioned into his job as a division dean, Jenkins gradually left the classroom to work mainly with faculty. Still, all the work he does points back to students' educational experiences inside the walls of a classroom.
"In the division office, I work a lot more with faculty who are so dedicated and gifted and want to see students succeed. I get the chance to be a partner in their development and execution of their visions," he said. "Everything we do comes down to what happens to students in the classroom."
Arterburn recalled working with Jenkins after he became dean.
"When Jim became the associate dean of Humanities and Social Sciences, he was simply perfect. I served on many hiring committees with Jim when I was department chair; at one point we were on 12 tenure committees for English," Arterburn said. "You can imagine that during a time of such growth, we had complicated situations to deal with."
She said that there were moments when she could not move forward in a meeting without hearing what he thought.
"I can see him there, with a far-off glint in his eyes as if he could see the issue materialize in front of him.  He would analyze it in exquisite detail, turning it around and describing his analysis with a depth and clarity that often made me wonder if there was any problem he could not reckon with," she said.
Arterburn added that Jenkins held fast to integrity even during tense moments when emotions ran high.
"Jim's only concern is finding the truth, and he has the highest ethical standards imaginable. I have faith that we all did a better job because he was there.  I shudder to think what our department would be like without Jim's guidance during our most formative years," she said.
Her qualms about the prospect of the department are well-justified; Jenkins has all the marks of a great leader, including the ability to remain calm under pressure. Whalens can attest to this fact.
"Although he must feel overwhelmed, he doesn't say so: he invariably says, when I call to ask about how to deal with a scheduling snafu or a complaining student or a faculty member who is struggling, 'No problem. That's why I'm here,'" she said.
She added that Jenkins has been the most supportive dean imaginable.
"The chairs who came before me echo my admiration and gratitude for the way in which he embodies the humanity that is – or should be – at the heart of our discipline," she said. "He is good – magnificent, really – with people."
Whether it was by meeting one-on-one with students or providing professors with resources to facilitate student success, Jenkins showed immense support for student-run programs, one of them being the journalism program.
"I think the thing that makes me continue to support journalism is that what they're doing over there is exactly what I believe what education should be like. Teach people to think for themselves, how to express and articulate that thinking in a way that could be understood," he said.
Over the years, there have been several occasions in which the administration and the journalism program were at odds due to the sensitive nature of some published pieces. Every single time, Jenkins, who sat on a high administrative position, supported the program. Former editor-in-chief of student media and current adjunct counselor, Jessica Cardenas Fuller, attests to this.
"No matter what topics we wrote about, I always knew that our publications were supported and protected by Jim Jenkins. On several occasions where the school and journalism program conflicted, Jim told us he would fight for us because he believed in the First Amendment," she said. "It's always something I admired about him, and it's definitely something I appreciated as a student."
Jenkins, along with his wife, plans on continuing his work of service and providing support to people outside the doors of Mt. SAC once he retires.
"My wife is a sign language interpreter and both of us had a heart for working in the deaf community, so we might do something there. I think personal and one-on-one sort of things are what I would be working on," he said.
Jenkins leaves some lasting words for Mt. SAC students and faculty. For students, he leaves them with a wish to be morally grounded and find something they're passionate about.
"Nobody's trajectory is straight, so become passionate and always have moral courage as the center of your passion," he said.
He leaves the faculty with a tidbit of what he himself has learned in his job: humility.
"I think if there's one thing that is essential to being a good teacher, manager or friend that I've learned is humility. It should never be about you," he said. "It should always be about the students."
Leave a Comment
About the Writer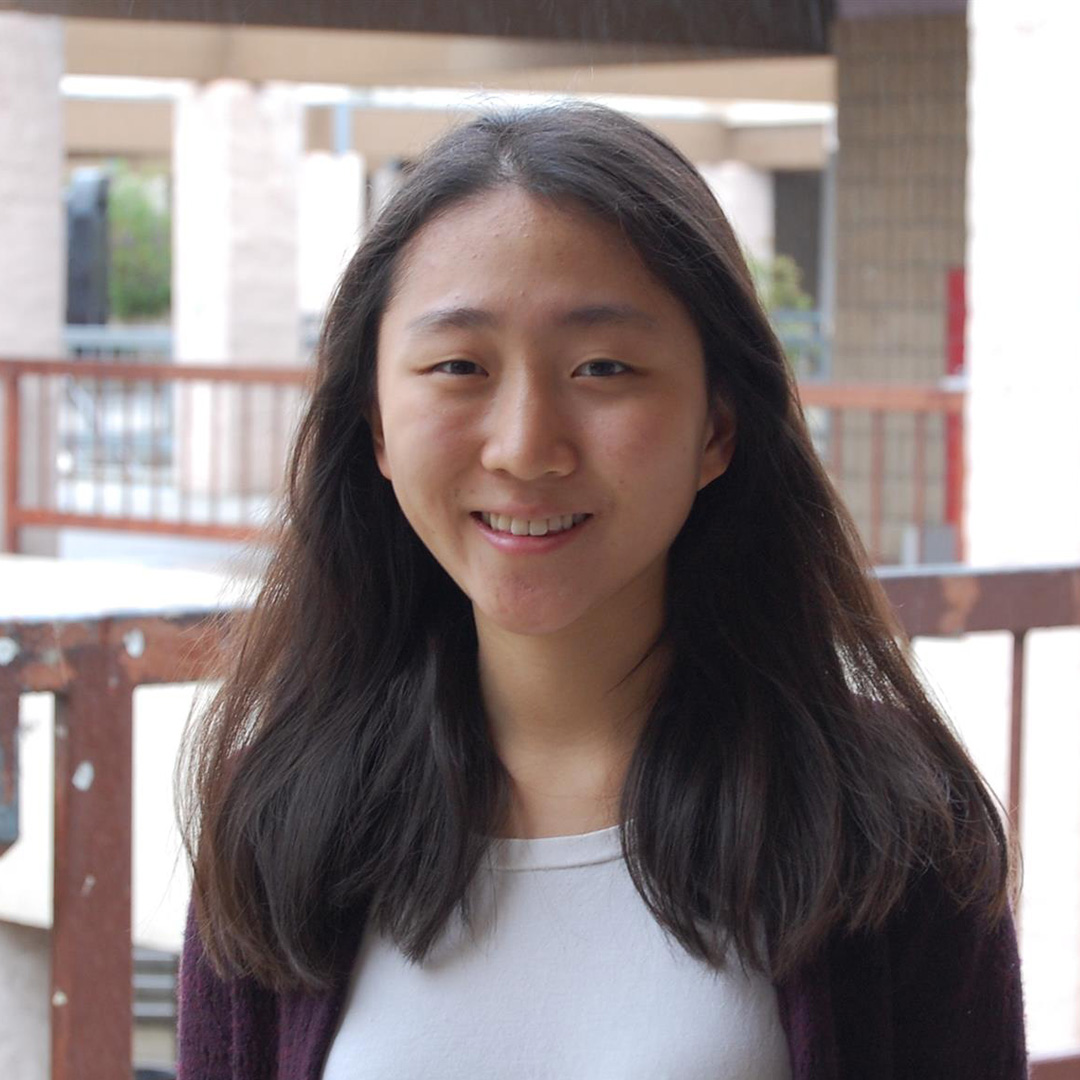 Hanna Kang, Author
Hanna Kang is a feature editor for SAC on Scene and managing the series, #WhatsYourStory. She is majoring in communication studies and journalism, and hopes to pursue a career in law. Her favorite place in the world is her room, specifically her bed, and would probably live there if only she could.