Donald Trump Jr. Met With Russians During Campaign
On Tuesday, June 11, Donald Trump Jr. released on Twitter transcripts of his emails with Rob Goldstone, a British music publicist, who set up a meeting between Trump Jr. and Russian lawyer Natalia Veselnitskaya. Trump Jr., along with his brother-in-law Jared Kushner, and at the time Trump campaign manager Paul Manafort, met with Veselnitskaya on June 9, 2016.
Trump Jr. published the emails in tweets after the New York Times reported on the emails and subsequent meeting.
In the emails sent June 3, Goldstone wrote that his client, Russian pop star Emin Agalarov, had called him about a meeting between Agalarov's father, Russian real estate tycoon Aras Agalarov, and the "Crown prosecutor of Russia," likely referring to Russia's prosecutor general, where the prosecutor general offered to give documents to the Trump campaign, via the Agalarovs, that "would incriminate" Democratic presidential candidate Hillary Clinton.
The elder Agalarov has ties to Russian President Vladimir Putin and American President Donald Trump. Putin awarded Agalarov with the Order of Honor of the Russian Federation and Agalarov's company has won several large building contracts with the Russian government. Agalarov also partnered with the elder Trump to bring the then Trump owned Miss Universe contest to Moscow in 2013. The two also worked together with the Trump Organization on an unrealized Trump Tower in Moscow.
Goldstone wrote that giving the documents to the Trump campaign was "part of Russia and its government's support for Mr. Trump."
Trump Jr. responded to the emails that " if it's what you say I love it especially later in the summer."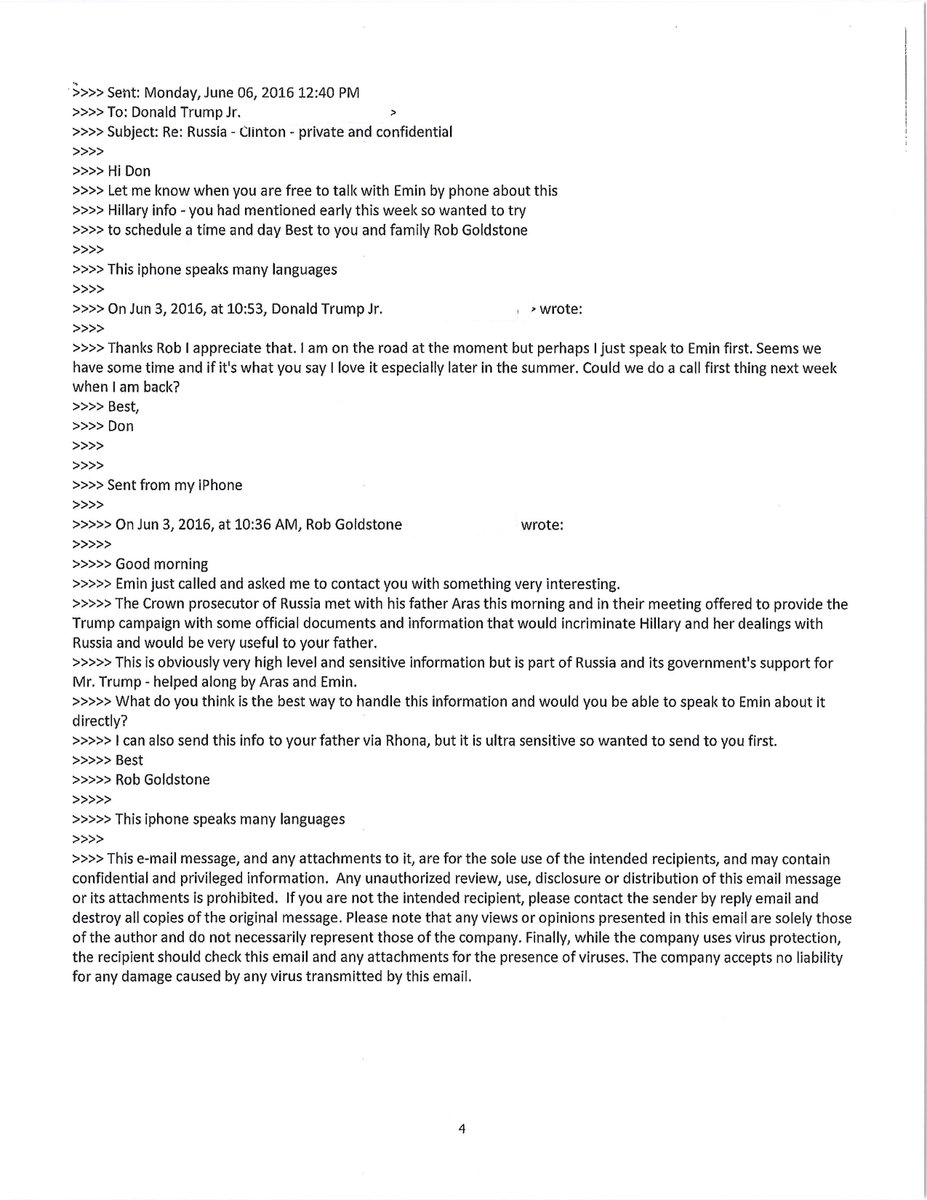 On June 7, Goldstone asked if rather than setting up a call between the younger Alagarov and Trump Jr. if he was willing to have a face-to-face meeting with Veselnitskaya who Goldstone referred to as a "Russian government attorney."
Veselnitskaya is a Russian lawyer known for trying to have the U.S. repeal the Magnitsky Act that prohibits the entrance into the United States and use of American banks by Russian officials involved in the 2009 death of Sergei Magnitsky in a Moscow prison. In response the Russian government banned adoption of Russian children by American parents.
Trump Jr. claims that the meeting "went nowhere" and that it "ended up being primarly about adoptions" referring to the Russian response to the Magnitsky Act.
What actually happened at the meeting, if the Trump campaign received any information on Clinton at the meeting, and if the elder Trump was aware of it is still unknown.
Though Trump Jr. continues to defend his actions they have received growing bi-partisan criticism. Republican Senator Lindsay Graham told reporters "anytime you're in a campaign and you get an offer from a foreign government to help your campaign, the answer is no."
Senator Mark Warner, the senior Democrat on the Senate Intelligence committee, said "this is clear black-and-white evidence that there was, based on the email, a Russian government effort that the Trump campaign welcomed to try to discredit Hillary Clinton."
While Warner declined to label Trump Jr.'s actions as treason other Democrats did including Clinton's former running mate Tim Kaine. "This is moving into perjury, false statements, and even potentially treason," Kaine said.
President Trump defended his eldest son in a statement read by Deputy Press Secretary Sarah Huckabee Sanders at an off camera press briefing."My son is a high-quality person, and I applaud his transparency," Trump's statement read.
Veselnitskaya denied ever having information on Hillary Clinton. "I never had compromising information and could not have had," Veselnitskaya said.
Leave a Comment
About the Writer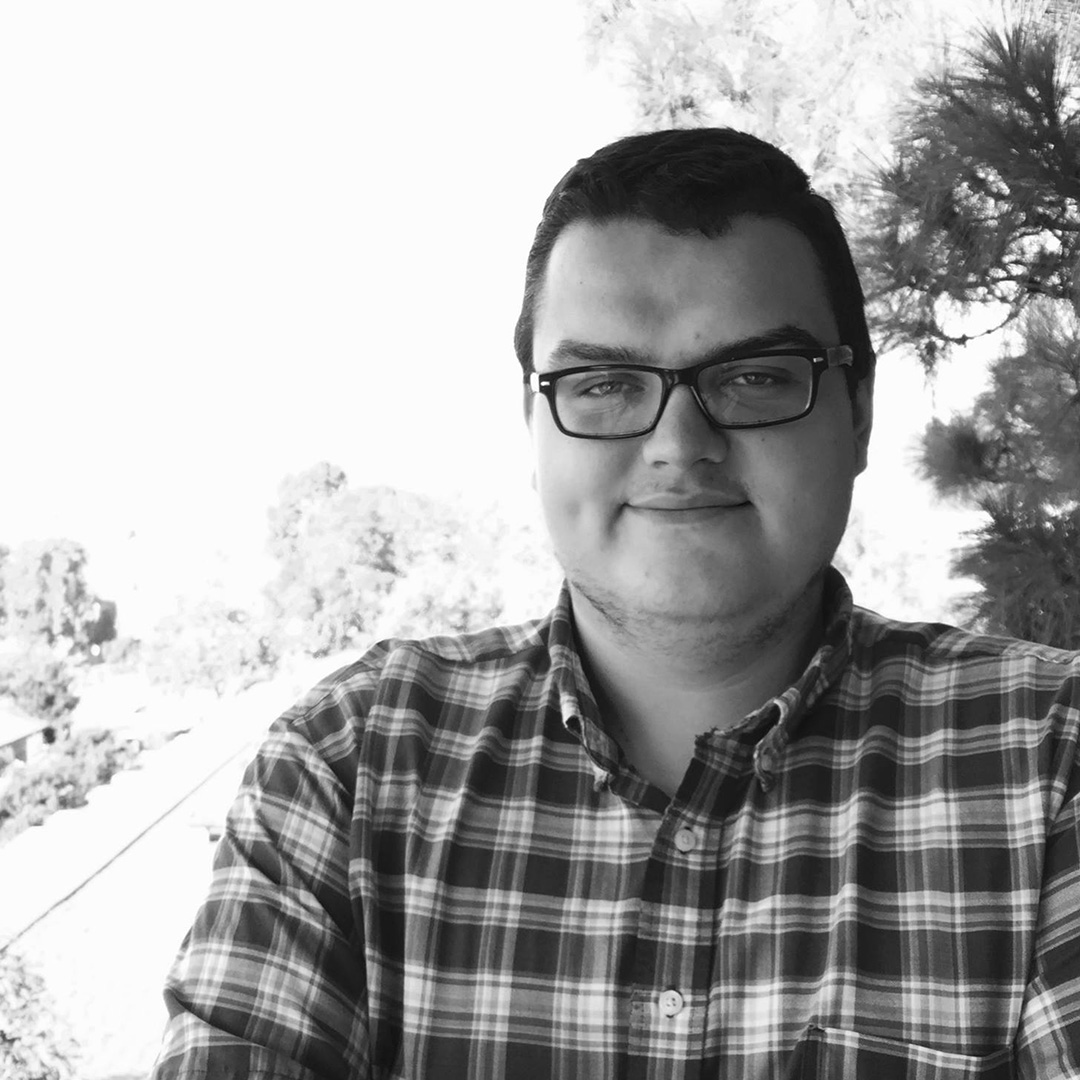 Cory Jaynes, Author
Cory Jaynes is the former editor in chief of SAC.Media. He is a political junkie who plans to pursue a bachelor's degree and a career in investigative reporting.