History Teaches Us Who Should Have Statues
Removing statues doesn't change or erase history because statues don't teach us about history. History teaches us who should be honored with a statue. The Charlottesville statue of Robert E. Lee belongs in a museum, not a public park.
For as long as I can remember, people have defended the public display of monuments to the Confederacy on the grounds of "historical importance." However, American values evolve over time. There is no mandatory requirement to honor wrong thinking of the past simply because a monument was erected to it.
The debate boiled over again recently after local government officials in Charlottesville, Virginia introduced plans to remove a statue of Gen. Robert E. Lee, the top military commander of the Confederacy during the Civil War.
Following the violent clashes between "Unite the Right" protesters, who want the statue to remain, and counter protestors, President Trump expressed anger and dismay over removal of the statue. Trump said in his infamous news conference on August 15, that by removing statues, "you're changing history. You're changing culture."
On August 17, Trump tweeted, "Sad to see the history and culture of our great country ripped apart with the removal of our beautiful statues and monuments."
This "changing history" argument is so riddled with holes, an enormous Confederate general cast in bronze could ride through it on horseback.
When it comes to defending historical data, or factual information of any kind for that matter, Trump has little credibility. Since taking office, his administration has been indiscriminately pulling down years of historical science data from government websites.
This is the same man who, at a Republican fundraising dinner, expressed surprise and astonishment that Abraham Lincoln was a Republican. Trump said, "Most people don't even know he was a Republican. Right? Does anyone know? A lot of people don't know that. We have to build that up a little more."
I'm pretty sure that when Trump says, "A lot of people don't know," it can be translated as "I did not know."
Not only is this argument false, it completely ignores the actual history of the Civil War and the events that led to it. Any reasonable reading of evidence makes it clear — the Confederacy is on the wrong side of history.
Just because some Virginians in the early twentieth century built a statue does not mean it is intrinsically true or historically valuable. Just because something is old or a statue, it does not mean it should be preserved forever on historical grounds.
Put history aside for the moment. Whether you agree or disagree with removing Lee's likeness from the park, it's ridiculous to suggest removing this statue or any other statue from a public space has the power to erase or change history. Every statue in the United States could be removed, and it would not erase or change history.
History, like many things of importance, is documented in writing. It's not maintained in some network of cast bronze and chiseled stone.
Classrooms are not filled with statues. I have yet to receive a history assignment in statue form. I have not been tested on history in statue form either.
In addition, there is the actual history of the Civil War itself.
I learned about the Civil War at such a young age that I don't remember a time before I had an awareness of it. My childhood understanding of the war lacked complexity and nuance. I understood it in terms of right and wrong, and there was no question that the Confederates were the bad guys.
It never occurred to me that building monuments to generals of the Confederacy was a remotely acceptable thing to do.
I learned that slavery played a central role, so my thinking on Civil War monuments was pretty black and white — it never occurred to me that building monuments to generals of the Confederacy was a remotely acceptable thing to do.
I only found out that many people do not think the Civil War had anything to do with slavery. If you count yourself among this group, I've included a link to a video featuring Col. Ty Seidule, Head, Department of History, at the U.S. Military Academy, West Point.
https://www.youtube.com/watch?v=pcy7qV-BGF4
The Charlottesville statue of Lee is a byproduct of the "Lost Cause," a revisionist, whitewashed version Civil War history and its aftermath which paints the Confederacy in a heroic light, glosses over the horrors of slavery and the role it played in the war. Lee was adopted as a favorite symbol of the "Lost Cause."
This particular monument to Lee is not of the Civil War era. It was commissioned in 1917, two years after the movie release of "The Birth of a Nation," another "Lost Cause" propaganda piece.
"The Birth of a Nation" is filled with offensive racial stereotypes. The movie is based on the novel "The Clansman." It attacked the Reconstruction and promoted the Ku Klux Klan, portraying them as heroic saviors of the nation.
The timing is not coincidental. The Charlottesville effigy is more a monument to the KKK and what it stands for than it is to Lee.
Lee opposed slavery and secession in spite of fighting to defend both. Lee also opposed building monuments to the Confederacy because he said they'd promote divisions. This is exactly why the white supremacists of the "Unite the Right" rally support keeping the statue. It supports their message of division.
Amidst all of the charges of erasing or changing history, the history of the actual Civil War is being ignored. People seem to have forgotten the Army of the Confederate States of America did not fight against some abstract, fictional army of orgs and warlocks or fight off foreign invasion. They fought against the United States.
The Confederacy started marching towards war when they voted to secede. They fired the first shots of the war when they attacked U.S. troops on Fort Sumter. Their actions led to the bloodiest war in U.S. history, resulting the deaths of over 600,000 soldiers and approximately 50,000 civilians.
The terms treason and traitor are not frequently applied to the Confederacy, but many viewed secession and the war as exactly that. At the end of the war, in an effort to promote healing and reunification, the legal issue of treason was never tested in the in courts.
From a common sense reading of Article III, Section 3 of the Constitution of the United States, which essentially says citizens can't wage war on the U.S. the issue of treason seems clear.
With this in mind, why would any government within the United States — local, state or federal — support monuments to honor a movement that fought to destroy and break apart the United States? The United States has no tradition of honoring or celebrating the military leaders of attacking armies.
Trump also suggested removing the statue of Lee leads to a slippery slope. Trump said, "George Washington was a slave owner…so will George Washington now lose his status? Are we going to take down statues to George Washington? How about Thomas Jefferson? Because he was a major slave owner."
But this false equivalency indicates a complete misreading of history. The activities these men are known for are nearly opposites, and they are separated by almost 100 years.
Washington and Jefferson are recognized and honored for being former presidents and founders of the United States. They participated in the Revolutionary War to establish the United States. Washington and Jefferson risked their lives fighting for a future in which people could build a life based their abilities — not the position they were born into.
The founders established a new way of seeing the world, a new form of government, established founding principles and a constitution based on the concepts of equality, civil rights, liberty and the pursuit of happiness. In doing so, they forged opportunity for millions of future Americans to have a better life.
By contrast, Lee and Jackson achieved their prominent places in history as Confederate generals in the Civil War fighting to break apart the United States in defense of slavery.
They fought to halt progress towards a future they felt threatened by. They quit the United States, rejected its founding principles, sought to prevent equality, restrict civil rights, liberty and to enable a privileged few to pursue happiness and wealth at the expense of treating other human beings like property.
Yes, Washington and Jefferson owned slaves as many white wealthy men of the time period did, but this is not what they are recognized for or why we honor them. Jefferson owned slaves in spite of acknowledging slavery was wrong. Not to excuse them, but they were men of their time.
In spite of the shortcomings of their United States, they had the courage and forethought to envision a "more perfect Union,' a future American that would be greater than their own. Washington and Jefferson did not look backwards to recreate another royal kingdom so that they could rule as kings.
If anything, by pointing out the flaws of past presidents, Trump builds the argument against the simple-minded slogan: "Make America Great Again."
Looking back on history, no matter what era you choose, even the most admirable figures of American history often lived in ways that are recognized as morally reprehensible or at least flawed by contemporary standards.
It is a myth to suggest that there is some past golden age to return to. That is what studying history teaches us. America is always better in the future than it is in its past.
Lee does not have to be demonized, but it is not appropriate to celebrate him. And, no it's not unpatriotic to acknowledge America's past mistakes.
If you trace your family bloodlines to the Confederacy or feel connected to it because of where you live, of course you can honor the memory of your ancestors. All the deaths of the Civil War were tragic. Regardless of what side they fought on, they were all Americans before the war started, and they were all Americans when it was over.
Slavery is just too messed up to celebrate its defenders, and it cannot be separated from the Confederacy. I'm sorry if it hurts your feelings to have your beautiful statue moved to a museum where your ideas about history and heritage may be challenged.
Here's some breaking news. The Civil War ended in 1865. The Confederacy was defeated. In 2017, it's absurd for this to be a divisive or partisan issue. Republican, Democrat, Independent, South Carolinian, and southern Californian we live in the United States of America – not the Confederate States.
People should not still be fighting to maintain nineteenth century divisions 152 years later.
Leave a Comment
About the Writer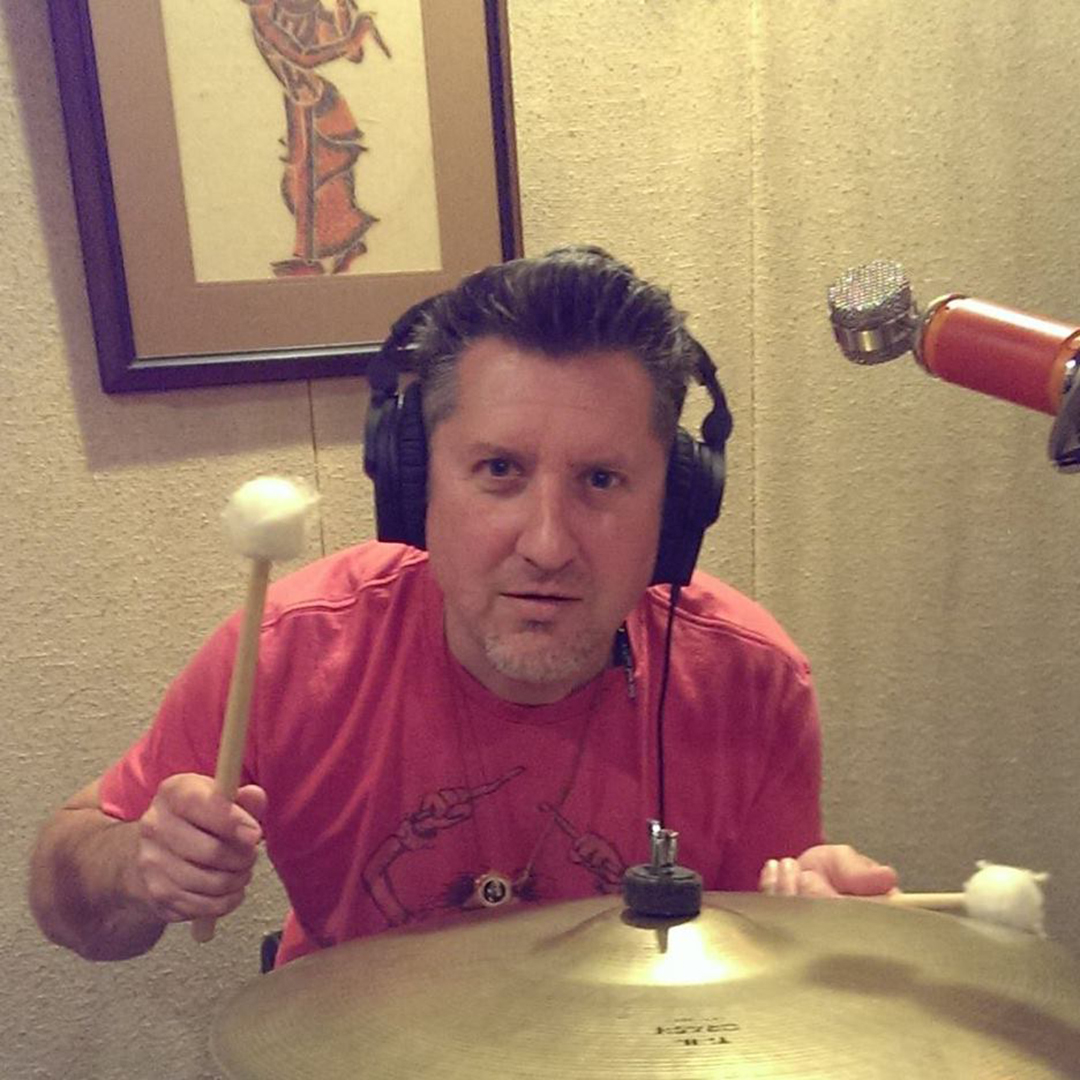 Doug de Wet, Author
Doug de Wet is the former features editor of SAC.Media and a collector of words, ideas, sounds, flavors, and forms. He is suffering from existential dread, extreme self reflexivity, and the questioning of grand narratives. He is now attending Cal State Fullerton.