Teaching to the Beat of a Different Drum
From the Seattle grunge scene to the Mt. SAC classroom, Nathan Tharp, 45, is a professor at Mt. SAC and a musician. He teaches music technology classes, as well as history of rock and roll. Outside of teaching, he is a member of the drumming troupe Boom Sexy.
From the name of his band, to his bright blue, paisley-patterned shirt, one might think he has a crazy personality, but he is really a responsible and sensible person. He has always wanted to be a musician, but he also understood the harsh reality of the music industry. "I might be passionate about music, but I also have the other part of my brain going 'I want to be able to eat,'" Tharp said.
Tharp is a strong believer in following your passions, but also doing what is best for your situation. "One of the things I talk to my students a lot about is the heart and the mind, and a balance of those two. In my limited time on this planet, it seems like the best way is to have passion for something in your heart but also have your brain working at the same time," he said.
Tharp was 12 when he started playing music. He started with guitar and singing. "I wanted to be a rockstar," he said.
He only started playing drums four years ago and said that one of his favorite memories was the first time he took part in a drum circle at the Oregon County Fair. Tharp said that his first time in a drum circle was a transformative experience.
"Someone handed me the stick to the biggest drum and I got on it and everyone started going crazy and dancing like crazy and I was like 'wow this is where I belong.' I hit that drum for eight straight hours and did it again the next night and the next night and the next night," Tharp said.
Although he was passionate about playing music, he decided it was a sensible option to go to college and major in engineering. Later, he thought that was boring and dropped out of college to start a band.
"It was in the Seattle grunge scene with Nirvana, and Soundgarden, and Pearl Jam. That's what you did in Seattle, you started a band, and so we did," he said.
Tharp said that once Kurt Cobain died, the Seattle music scene collapsed, and that was when he decided to go back to school. He went to the Berklee College of Music for his bachelor's degree, and then made his way to Los Angeles to get his master's in commercial music. He became a professor because he still wanted to continue his passion of music, but he wanted the stability of a job.
Tharp's drumming troupe recently played at Burning Man, an arts festival held in Black Rock City. Tharp said that the festival was intense and he wasn't a fan of it. He said it was hot, dusty, and he felt like everyone was disconnected from the music. Despite his experience, he said that he appreciated the art that was there and even felt inspired by it.
"I came back very motivated to help find that path for my students and so we are going to start putting on events here and I'm hoping in a couple of years, they turn into festivals," he said.
Tharp talked a lot about helping his students, and he really cares to see them succeed and make the right choices. He likes to offer advice to students based on personal experience, and has many pieces of advice to offer.
"Don't take out too many student loans, be very careful with that because you can never get out of that debt. I just want to say to students reading this, don't get bad grades because it's on your transcript forever. Drop out of the class that you can't get a good grade in, come back when you're ready and do that time and consider your career a lifelong investment…. Look up how much money you can make in a particular career and how much education you need to do," he said.
He also advises music majors to get their bachelor's, master's, and doctorate.
"There isn't someone out there just hiring musicians for long term jobs, so treat your career as a lifelong investment. You have time, and the decisions you make right now are important. So choose wisely. Find that balance between the heart and the head," Tharp said.
While he cares for his students, his students also care for his class. Taylor Aldape, 21, is a student who is currently taking his class and she enjoys seeing his passion for music that he shows through teaching.
"He is really enthusiastic about what he teaches and he's not a boring professor. You can tell he really has passion for music and loves talking about it," Aldape said.
Tharp openly expresses that he thinks that higher education is one of the most valuable things you can get to help you in any career.
"The three wisest decisions I've ever made in my life were to get my bachelor's, master's, and doctorate. It paid off like there is no tomorrow," he said.
Leave a Comment
About the Writer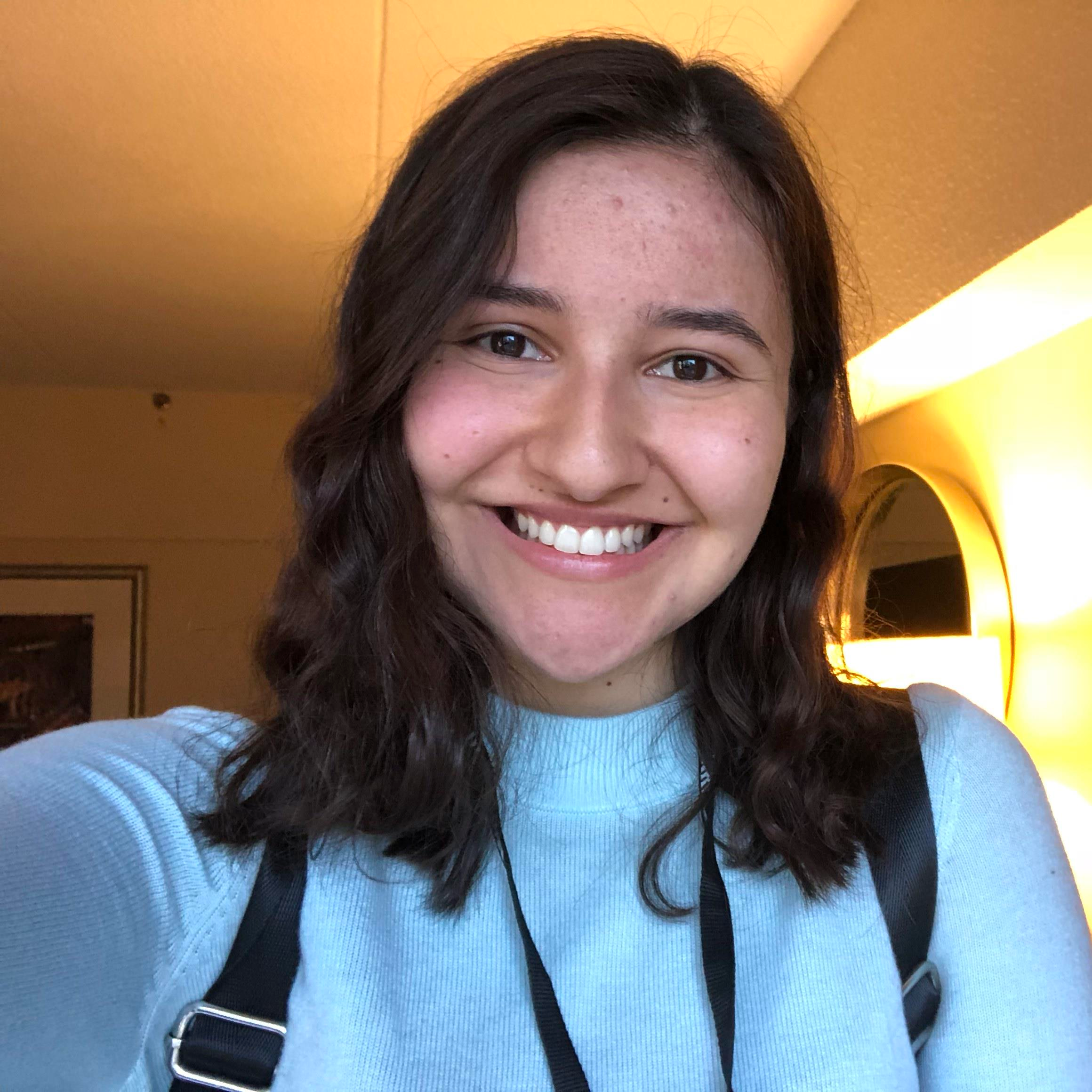 Joliana Frausto, Author
Joliana Frausto is the former Arts and Entertainment Editor for SAC Media.