Fair food is the most atrocious and sought out food in America. At the L.A. County Fair people come from all over not for the attractions and games, but to find the most monstrous food. Fair food usually consists of ingredients that normally would not go together, but when two become one you have the most fried, sweet, and greasy food you will ever find.
Here's the most outrageous food you will find at the L.A. County Fair: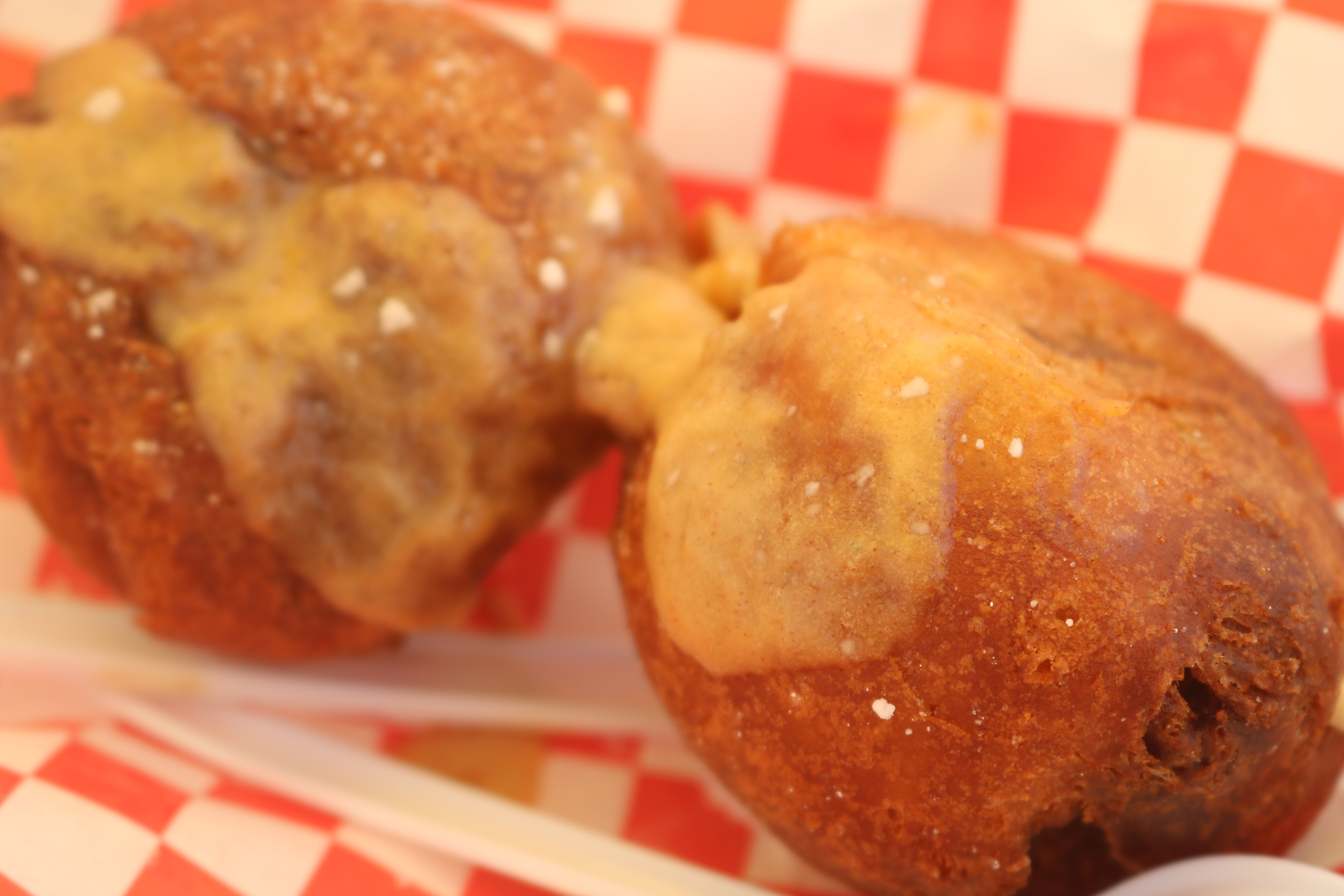 It is made exactly how it sounds, a deep-fried meatball drizzled with a peanut butter sauce on top. Just by the looks of it, I was not the most enthusiastic about eating this, but I thought maybe looks could be deceiving and it might be the best thing I've ever tasted, but I should have listened to my instinct. These meatballs and peanut are just from two different realms of food that do not go good together. The seasoning in the meatballs was a little bit too garlicy, and I immediately wanted to throw up afterwards.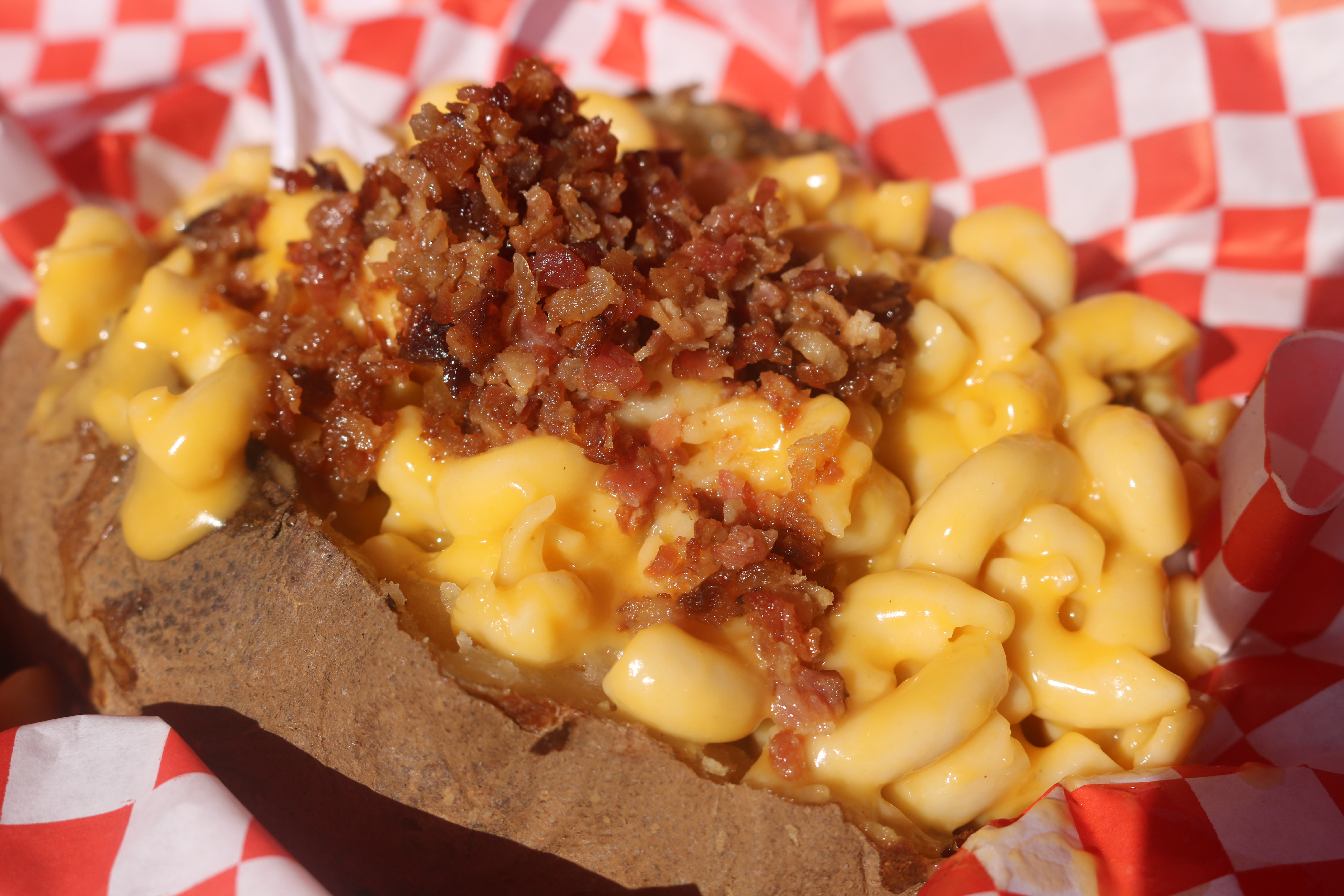 Now this was what I was most excited for. Bacon, macaroni and cheese on top of a baked potato seemed like it would be a perfect trifecta, but after one bite I knew that it was a letdown. This had the most potential as these foods are great by themselves, but it is the fair and the quality of the food and the under cooked macaroni was what turned me off.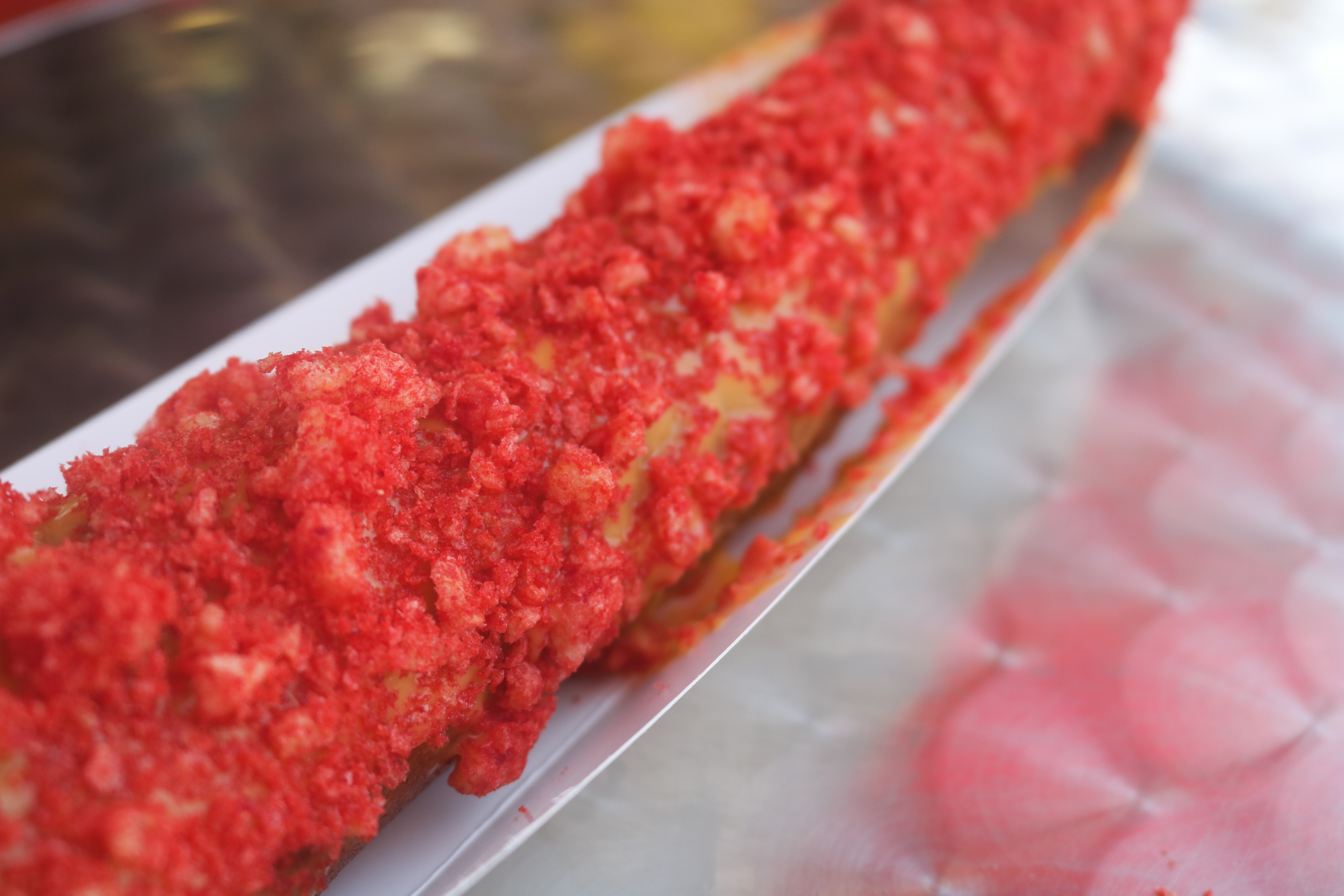 Corn dogs are usually the most essential food at any fair, but this one comes with a twist, it's covered in a cheese sauce with smashed up hot cheetos on top. Being a lover of spicy food, I thought the hot cheetos would be a good kick to the regular corn dog, but this turned out to be a waste of money. It was a not a bad concept, but the hot cheetos were so stale that I didn't want to take another bite.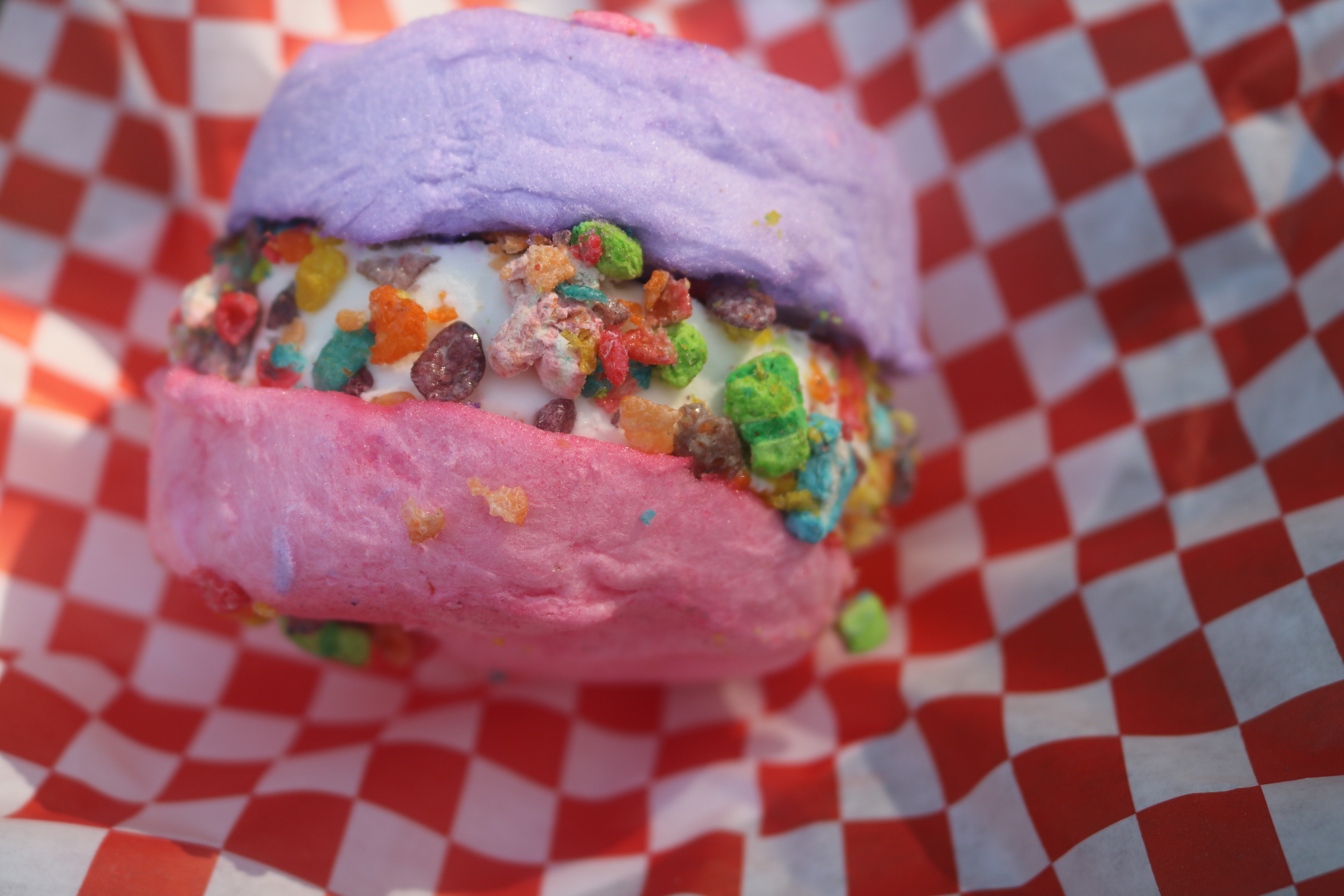 Now with me having a sweet tooth, when I saw this at the food stand I know I had to try it. It's vanilla ice cream covered in fruity pebbles with two different flavors of cotton candy holding it together. This was by far by favorite thing that that I got to eat at the fair, it was something that I would imagine that would not go together, but it worked. It did give me a bit of a sugar rush, but it was worth it.
Now for the grand finale that you can see pictured up top. The showstopper was a three-patty cheeseburger with glazed doughnuts as the bun. At first glanced it was very intimidating to eat and I thought it was going to be the most disgusting thing on the planet, but I put my fear aside and dug in. I would be lying if I said it was terrible, but to be completely honest it wasn't bad. The doughnuts had a good amount of sweetness that wasn't overbearing and went well as acting as a bun.