A Love for BMX and a Desire to be Great
Daniel Sandoval is still just a hometown boy from Corona, who at 23, has already accomplished so much in the world of BMX. His own custom frame, a trick he invented, and a world title wining gold at the X-Games in 2015, and bronze medals in 2017, 2014, and 2013 not to mention some notable sponsors, Red Bull, Vans, and Total BMX, have put him on the map in the world of BMX. His natural talent along with his pursuit of a dream has taken him all over the world.
Like many, the road to success had not come easy for Sandoval. He endured his fair share of struggles. In October of 2009 when Sandoval was a teen, an early morning knock on the door would change his life forever. He was told that that his father had passed away. While preparing a memory board for his father's funeral, Sandoval saw some pictures his mother had laid out. One in particular was a photo of a guy geared up on a bike. It was his father. It was at that moment that Sandoval's life began to steer in a new direction.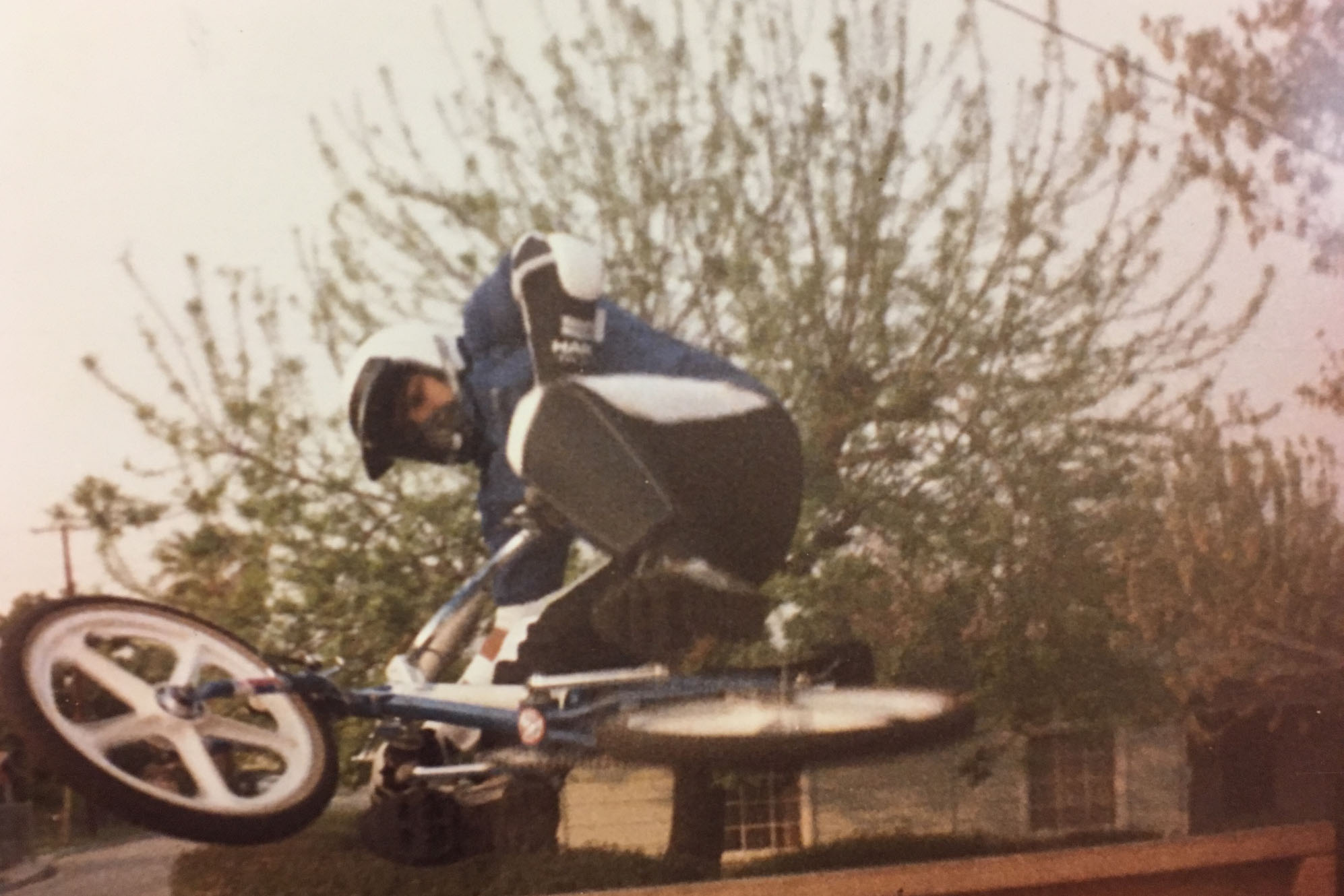 "It was a Walmart bike. I wish I would have kept that bike,"   Sandoval said. This was the first bike he took to the skate park.
Growing up, Sandoval looked up to several riders, but there was one that he admired the most, Daniel Dhers from Venezuela. It was a surreal moment when he finally stood on the podium with the person he idolized as a kid.
"Sandoval is the current rider of my choice," Dhers said in 2012.
Sandoval said that Dhers is always professional and good behind the camera.
"He was real professional, real good behind the camera, and all-around athlete when it came down to riding his bike and off his bike."
Sandoval was lucky to land some major endorsements. After two years of negotiations with Red Bull, he landed a sponsorship. Sandoval said this was his ticket to the professionals. He also said that Red Bull has been there for him through thick and thin. When he was injured last year at the beginning of the FISE world tour in France, the same place he had taken first place the year before, Red Bull took good care of him, from medical attention to providing plane tickets home for him and his girlfriend.
Red Bull is known for sponsoring athletes in some of the most extreme sports. Red Bull not only took Sandoval under their wing, but also flew him worldwide to places one would only dream of going in their lifetime.
"Red Bull is such a great company, they stand behind their athletes and everything they do works," Sandoval said.
Gold was around every corner Sandoval turned, as he dominated the field, making him number one in the world. Mark Losey, who works with Nike BMX, launched Comp Rank, a system that analyzes all BMX competitors and a point value to determine their rank. When Losey notified Sandoval that he was number one in the world, the reality set in. He had finally accomplished his dreams of making it to the top.
"It was unreal. There are so many people in this world and I am number one," Sandoval said.
Sandoval's next goal is to win Olympic Gold and with BMX being recently added as an Olympic sport. Currently, X-Games holds the highest honor in the BMX competition world. With two bronze medals in BMX Park the previous two years, 2015 was Sandoval's year for gold. Sitting in fourth place after his second run of the three allowed, he looked to his now good friend Dhers for advice.
"You're sitting in fourth, what do you have to lose? Go put it all out there," Dhers told Sandoval.
Hearing those words of inspiration from someone he looks up was the push he needed.
Sandoval said he is grateful for the things he has in life, but also knows that anything can happen from one day to the next. He wishes his father were here to share his success.
As the 2016 season is in the books, having to compete through it with ribs that never fully healed, Sandoval is focused on working out and getting the core of his body into top-notch condition for the next season. His gratitude in life revolves around his bike.
"I never held Daniel back from pursuing his dream," Valentina Real, Sandoval's mother, said.
May 24 kicked off the beginning of the season once again in Montpellier, France, the first of four on the FISE world tour, which wraps up in November in Chengdu, China. With BMX as the newly Olympic sport, Sandoval looks to be representing the United States at the 2020 Olympic games in Tokyo.
Leave a Comment