Massacre in Vegas, at Least 59 Dead
Update: Wed., Oct. 4, 1 p.m.: On the night of Tues., Oct. 3, Stephen Paddock's girlfriend, Marilou Danley was detained by the F.B.I. at Los Angeles International Airport after returning on a flight from the Philippines. Danley is currently being questioned at the F.B.I. building in Los Angeles.
Senator Dianne Feinstein introduced legislation today to ban bump-fire stocks, which were used in the shooting, that simulate automatic fire.
President Trump is in Las Vegas today to meet with the victims of the shooting and their families.
Update: Tues., Oct. 3, 8 p.m.: An additional nine firearms were found at a home in northern Nevada connected with Stephen Paddock according to Bureau of Alcohol, Tobacco, Firearms and Explosives Agent Jill Snyder. In total the 47 firearms, which included rifles, shotguns and pistols, were bought legally throughout Nevada, Utah, California and Texas. Twelve bump-fire stocks were found in Paddock's hotel room. The bump-fire stocks simulate automatic fire and does not mechanically alter the firearm to fire automatically, "making them legal under current federal law," Snyder said.
UPDATE: Mon., Oct. 2, 5 p.m.: At a fourth press conference since the shootings, Clark County Sheriff Joseph Lombardo reported that the death count has risen to at least 59 and 527 people injured when Stephen Paddock fired upon the crowd at the Route 91 Harvest country music festival. Lombardo said that an additional 18 firearms, explosives, and thousands of rounds of ammunition were discovered in Paddock's Mesquite home and that SWAT was preparing to search another home in northern Nevada. Police had also found several electronic devices that were being analyzed.
UPDATE: Mon., Oct. 2, 4 p.m.: Police have seized 20 rifles from domestic terrorist Stephen Paddock's hotel room at Mandalay Bay. The cache included at least one fully automatic rifle, AR-15 and AK-47 type rifles and hundreds of rounds of ammunition law enforcement officials told the New York Times. According to the same officials, Paddock had used a hammer to smash out the windows from the hotel room.
Paddock's brother, Eric Paddock from Orange County, Florida, told the Orlando Sentinel that his brother was never violent and didn't have a history of mental illness.
"We are completely dumbfounded," Eric Paddock said. "We can't understand what happened."
Eric Paddock told NBC news that his brother was "just a guy" who had recently retired with no religious or political beliefs and frequented Las Vegas' hotels and shows. NBC news reported that Stephen Paddock has recently been gambling more than $10,000 a day according to a casino executive who had sent reports to the government on the transactions as mandated by law.
Eric and Stephen Paddock are the sons of Benjamin Hoskins Paddock, a bank robber who earned himself a spot on the FBI's Most Wanted list after escaping prison in 1969.
According to USA Today Stephen Paddock had moved into Sun City Mesquite a requirement complex with 1,400 homes, an 18-hole golf course, swimming pools and a recreation center in Mesquite, Nevada. Paddock owned two airplanes and his brother said that he made millions in real estate.
UPDATE: Mon., Oct. 2, 9:30 a.m. Clark County Sheriff Joseph Lombardo reported at a press conference this morning that the death toll of the shooting at the Route 91 Harvest Festival in Las Vegas that took place last night has risen to 58 dead and 515 injured.
Lombardo said, regarding the 10 weapons found in the room, "We do know that he brought the weapons in on his own. In the original briefing we believed that he had [a companion]. We have determined that the female is out of the country. He brought these weapons in on his own."
Lombardo said that the woman who lived with Paddock, Marilou Danley, 62, is out of the country and is a person of interest. "We still consider her a person of interest. We have been in contact with her and we plan to engage her upon her return to the country," Lombardo said.
Lombardo said that there will be hours and hours and hours of video surveillance that will be looked at with the cooperation of the MGM [hotel].
As for the motive, Lombardo said, "I can't get into the mind of a psychopath at this point."
Authorities in Nevada are asking Nevada residents to give blood. Governor Brian Sandoval spoke at the press conference.  "I don't know if I have words to describe what we're going through, and what these poor unfortunate victims. We're angry, we're grieving, we're confused.
Sandoval visited some of the patients in the hospital.
"I just had the opportunity to visit some of the patients in the hospital, and it's unimaginable what people are going through right now," Sandoval said.
Clark County district attorney, Steve Woodson, called it a classic WMD.
"This was a classic WMD. This was a weapon and a man of mass destruction. This doesn't involve politics. All of us are Nevadans. We're working to get through this," he said.
Lombardo said there is no new information to report about the suspect, but that police have completed the investigation of the shooter's hotel room. They have also identified another property associated with the gunman. Mesquite police have been searching the gunman's home there, located about 80 miles north-east of Las Vegas.
As for this being a terrorist attack related to Isis, FBI agent, Aaron Rouse, said there is no evidence to substantiate such claims.
"We have determined at this point no connection to international terrorist organization," Rouse said.
A GoFundMe account has been set up by Lombardo and Steve Sisolak, Clark County Commission Chair, to help survivors and their families. Anyone interested in donated can go to: https://www.gofundme.com/dr2ks2-las-vegas-victims-fund
At least 50 people have been killed in Las Vegas Sunday night as a shooter fired into the crowd at the Route 91 Harvest country music festival from a room at the Mandalay Bay Hotel across the street. The shootings began at around 10 p.m. At least 200 people were injured from the shooting which is the largest mass shooting in United States history.
The gunman has been identified as a Stephen Paddock, a 64-year-old white male and Vegas local who lived in a retirement community in Mesquite, Nevada. Paddock has no known ties to terrorist groups or no criminal history.
Paddock fired on the musical festival from a hotel room on the 32nd floor of the Mandalay Bay Hotel across the street where he was staying since Sept. 28. Police used an explosive breach to breakdown the door to Paddock's room.  Las Vegas Police said SWAT team members found Paddock dead after they breached his room.
Singer Jason Aldean, was performing the final act of the three-day festival attending by approximately 22,00o people. Aldean and his band who were not harmed, posting on Instagram that the attacks were "beyond horrific" and "It hurts my heart that this would happen to anyone who was just coming out to enjoy what should have been a fun night."
Tiana Winters, 31, a former Mt. SAC student media editor who transferred to and graduated from the University of Las Vegas with a bachelor's degree in journalism, has attended dozens of concerts at Mandalay. While at UNLV, she served as Editor in Chief of the Rebel Yell student newspaper.
"It's all just too close to home – those country artists we've seen, I've been to Route 91, I've been to concerts with the very same friends that were there tonight at Mandalay, I served Sheriff Joseph Lombardo at my old restaurant, the reporters covering the story are people I worked with – everyone is just shocked. This is so unreal," Winters said.
The police still have no motive.
*This is an ongoing story. Check back for updates.
Leave a Comment
About the Writer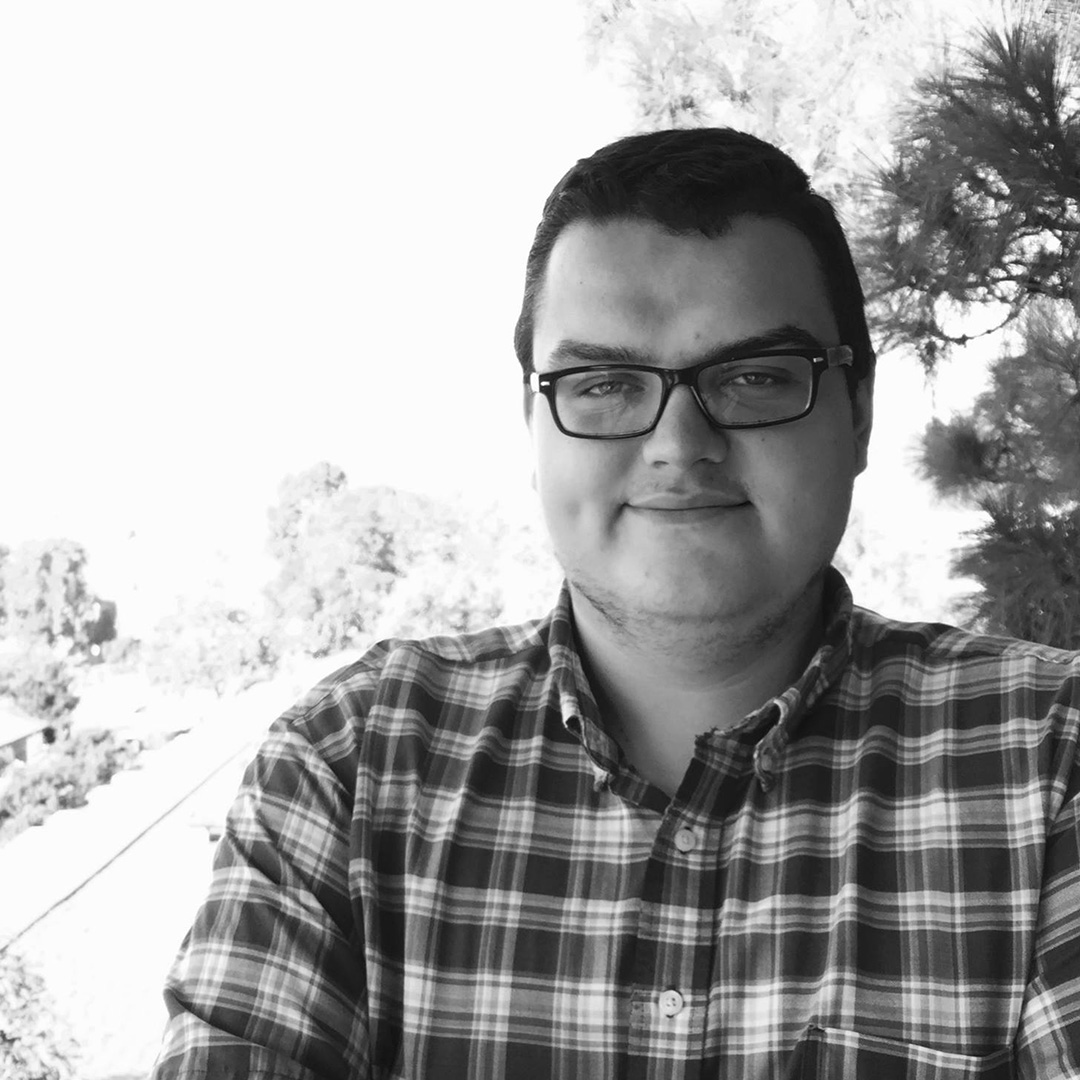 Cory Jaynes, Author
Cory Jaynes is the former editor in chief of SAC.Media. He is a political junkie who plans to pursue a bachelor's degree and a career in investigative reporting.