Millennial's Guide to News
In times filled with tragedy, it's especially hard to swallow the news. Watching everything unfold, whether it be what's happening in Las Vegas or Puerto Rico, can strike a chord in someone that makes their stomach churn. It's okay to be overwhelmed, and it's okay to turn off the television, sign out of that app, and disconnect from things while you collect yourself. But with that being said, this doesn't mean you can sit around in apathy, the world needs you alert and more aware than ever.
But don't worry, you're not alone in this. A Millennial's Guide to News is here to take you through what's going on in this world in bite sized pieces while you make your way back.
Tragedy in Las Vegas
Here's a run-down of things: during a country music festival known as Route 91 Harvest, a gunman opened fire killing 59 people and injuring over 500 others near the Mandalay Bay hotel. The entire attack took place in an open area across the Vegas strip at 10:08 p.m. Officials have said they believe the event was done by one person, but they have not found a motive yet. The suspect was a 64 year old man named Stephen Craig Paddock, who was found dead after having had killed himself in his room at the hotel. Also found in his hotel room were 23 weapons, and even more were found at his home. So far, police see no connection with this and terrorist organizations but the Islamic State has said it was in connection to them and that Paddock had converted to Islam. This has not been confirmed though.
This is the worst mass shooting in modern American history since the attack at the Pulse Night Club which took the lives of 49 people, leaving 58 injured which happened last year. Prior to that, the worst mass shooting to happen in the U.S. was the San Bernardino attack which killed 14 people, leaving 22 injured, which happened a year before Pulse in December. Every year since 2015, we have had a mass shooting and the death toll has yet to stop getting higher.
To-Do For This Week
It's going to be hard, but this is a time when the world needs you most. Keep up to date with what's going on. Check out these two articles about hoaxes people are spreading about Las Vegas and avoid spreading misinformation. Call your local representatives about gun control, and if you can, donate to some of the victims.
If you're missing someone, or know someone who is who was at the scene call this number 1-(800) 536-9488.
Puerto Rico in Ruins
In the previous guide, it was mentioned natural disasters have been affecting the lives of numerous people in places around the world. One of the places that was hit the hardest was Puerto Rico, who is now trying to survive in spite the area being in ruins. There is no electricity, almost no water, and people have little money to buy food and other necessities. The mayor of San Juan, Carmen Yulin Cruz, even released a video asking for help.
Weeks later, President Trump finally visited Puerto Rico in a disastrous appearance where little empathy was given to the victims. But hey, at least you can see how good our president would be at shooting hoops since he threw paper towels in this shit show.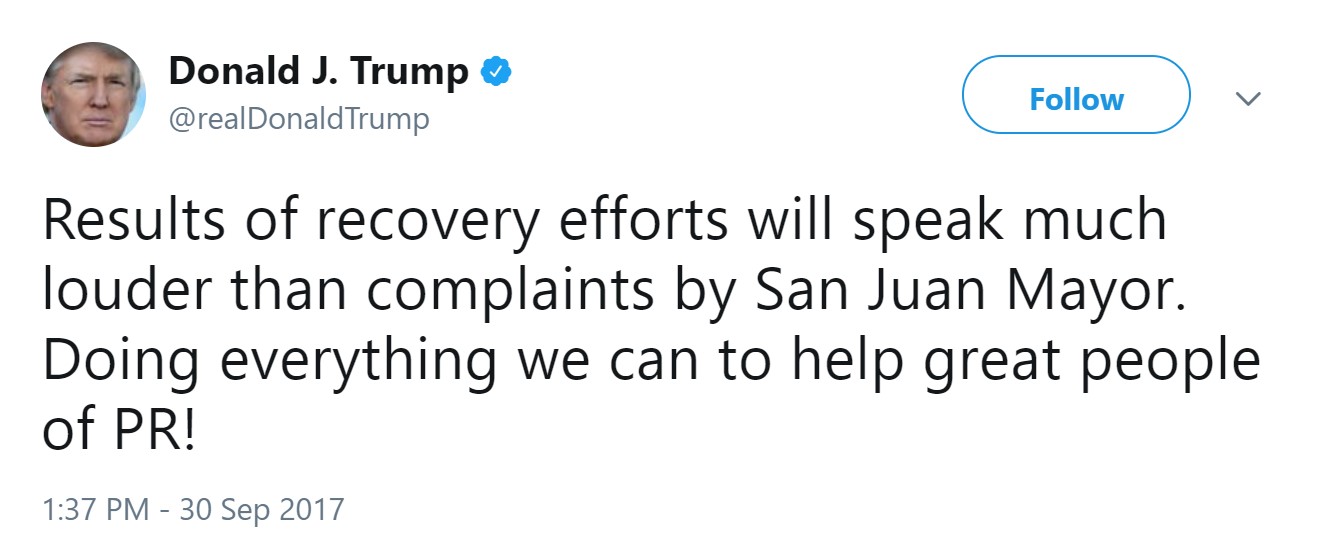 To-do For This Week
Check out this article on how to help Puerto Rico, and or look at opportunities in your community or on campus and see if there are any events in support of Puerto Rico.
WTF – Attack of the Clowns

It's October, which means the beginning of people being assholes and dressing up as creepy clowns. But in this story,  this clown was really creepy. In Florida, a woman named Marlene Warren answered the door to see a clown in a big orange wig, red nose – the typical clown attire. The clown gave her two balloons and a bouquet of flowers with a picture of Snow White and another with a note saying "You're the Greatest!"
Then the clown shot her in the face.
The case only gets weirder. The two prime suspects were Michael Warren, Marlene's husband, and Shelia Keen, an employee at Warren's illegal "chop shop" where he sold parts from stolen vehicles. The two of them got married in 2002, and police had no evidence either one of them were the reason behind Marlene's murder until this year when DNA technology provided enough evidence for police to arrest Keen.
To-Do For This Week
Check out this story. You won't regret it. Also, check out some articles about the clown association's thoughts on the public's depiction of them and try to keep up to date with clown news. Not all clowns are evil, no matter what "American Horror Story" seems to think.
Trump's Got a New Ban

Trump has come back with his travel ban, adding more countries to the list. Previously the temporary travel ban had Syria, Iran, Libya, Sudan, Yemen, and Somalia. However, the new restrictions now include Venezuela, North Korea, and Chad, while removing Sudan. Unlike last year's ban, which limited travel for 90 days, a senior administration told CNN Politics these new restrictions are "indefinite and "conditioned based, not timed based.' This ban is expected to be effective starting October 18.
To-Do For This Week:
Get educated on the topic, Vox has a great article on it
Tom Petty and The Publisher
Later on Oct. 2, Tom Petty passed away at the age of 66 after suffering cardiac arrest. Numerous publications kept declaring him dead before he was confirmed dead however. Petty was the lead singer and guitarist of Tom Petty and the Heartbreakers before having a successful solo career.
To-Do For This Week
Go listen to Spotify's This Is: Tom Petty playlist and either throwback or get your first taste to the legacy he built. Also, whether you thought well of Hugh Hefner, or you hated his guts, Playboy did publish numerous wonderful articles written by great writers. Here's a list of some of them.
Leave a Comment
About the Writer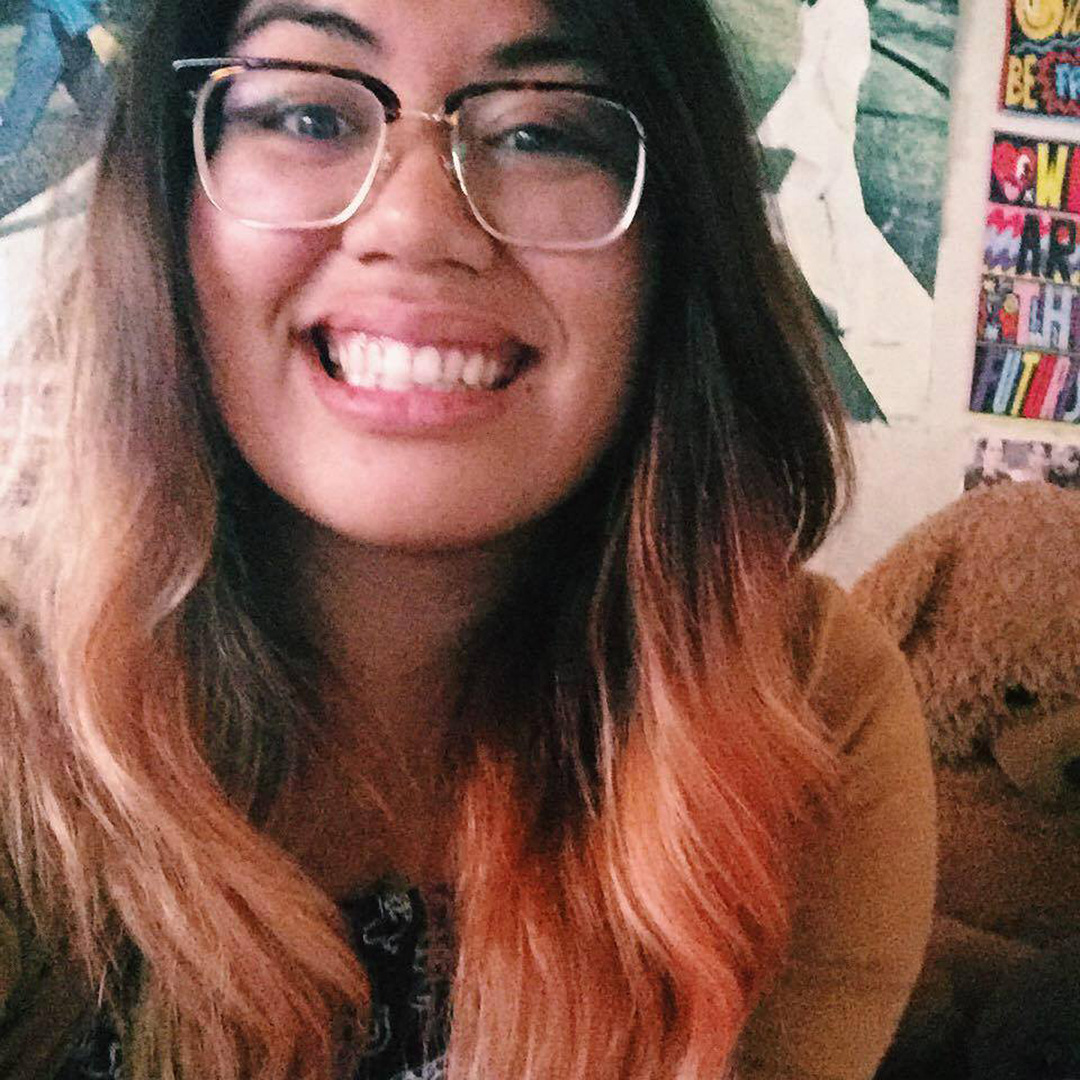 Angelica Cruz, Author
Angelica Cruz is the Pop Editor and Columnist for SAC.Media. She is also a content producer/editor for Substance magazine. She is majoring in film and journalism and her favorite things are Chance the Rapper and Project Runway. She also currently has two hundred (and counting) matches on Tinder.